Home
›
Southeast General Fishing & The Outdoors
Jupiter Beautiful Day_Bottom Bounties 6/29
RockNReeler
Posts: 1,067
Officer
Finally the Weather Gods have given us clear skies and calm seas! Time to get out on the water, it's been two weeks since the boat was out. Later start than usual, Blowing Rocks does not open until 8AM. Head out to calm seas but a 3-4 foot swell, but the 7 second intervals made for easy riding. Decide to give trolling an hour or so, so we put in 3 lines (naked hoo, skirted hoo, cedar plug). Pop the top and give the Fish Call by 9AM...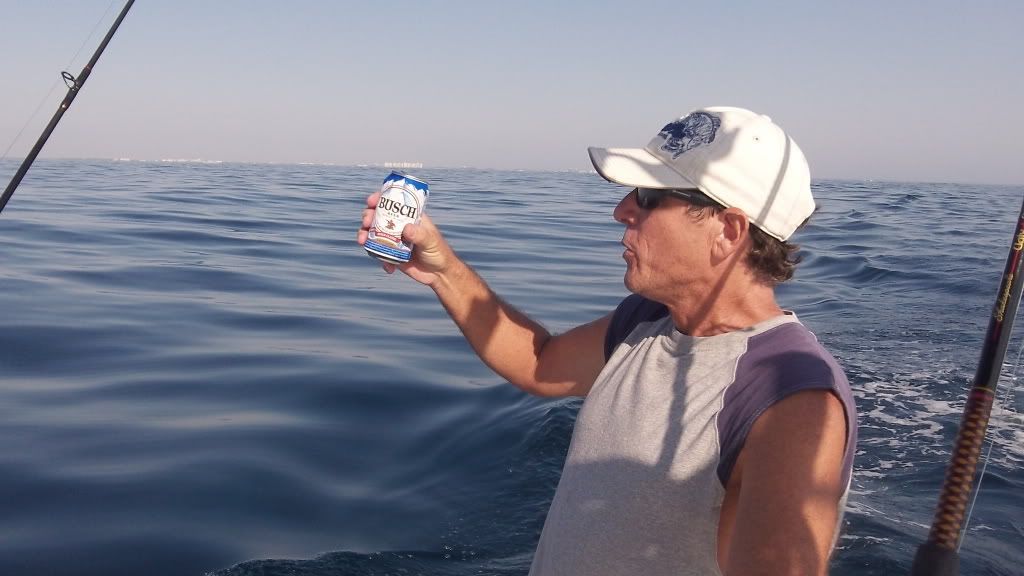 Found a nice weedline just north of the inlet in 375ft. Cedar plug gets hit, big splash out back, might be a small wahoo. Wifey on the pole, battles for 3-4 minutes, fish comes off. Keep trolling, get a bonehead in 176, then call it quits. Time to put some fish in the cooler!
Head to the 100ft ledge, nothing but Triggers (Grays and Queens) and grunts. Wifey pulls in one nice Mangrove Snapper. Enough of this. Head to the 69 foot reef off Juno...got some nice fish there.
Here's Becky with a Big Fat Yellowtail she pulled up.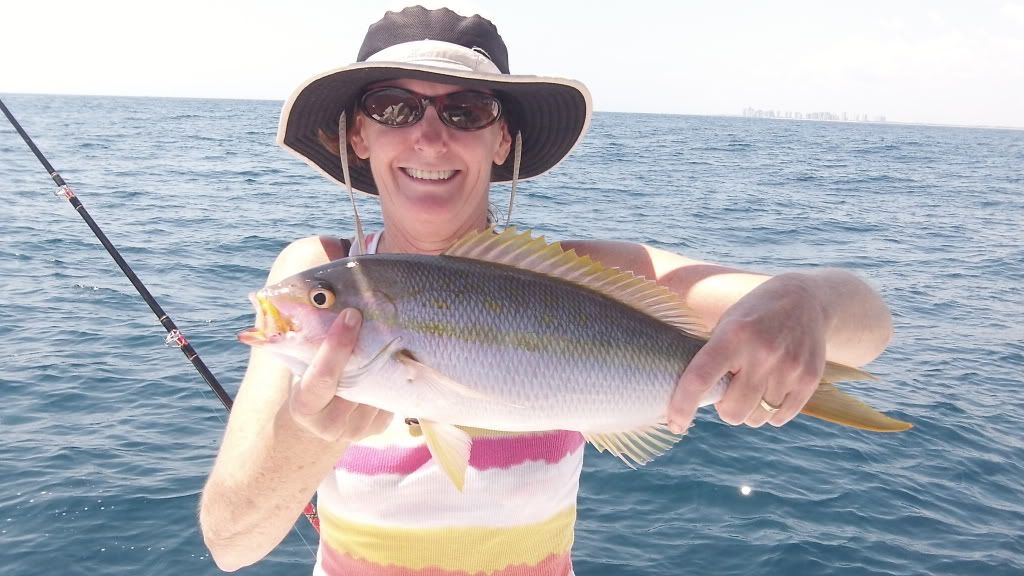 We also had some big Rainbow Runners storm our boat. Here's Becky with a nice one of those: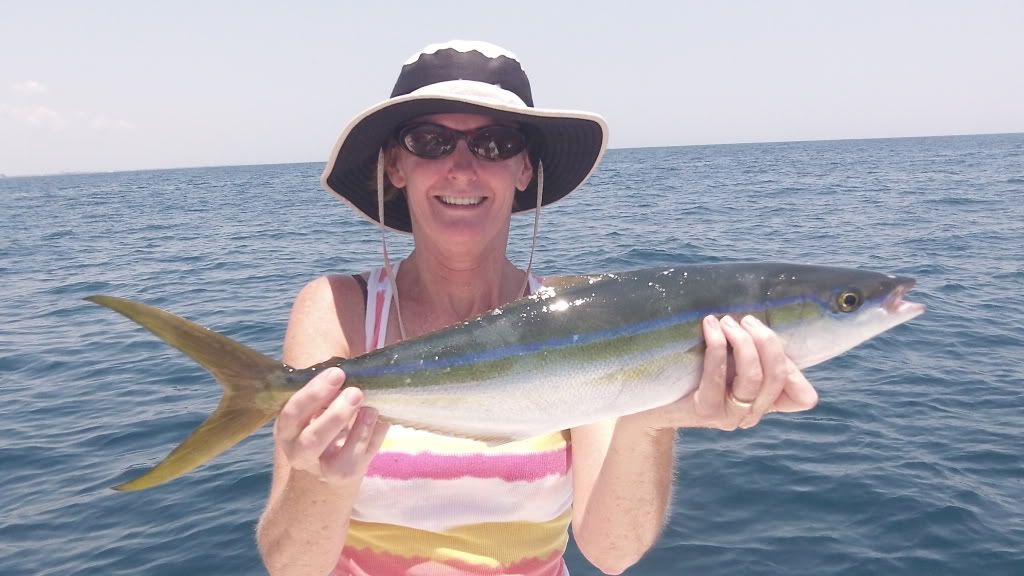 The meat is great, just cut out the bloodline. Makes awesome Fish n' Chips dipped in some batter.
Nice breeze all day, sea calmed down to a 1ft with minimal chop. We stayed out until 1:15pm, late for us.
Here's the catch on the filet table: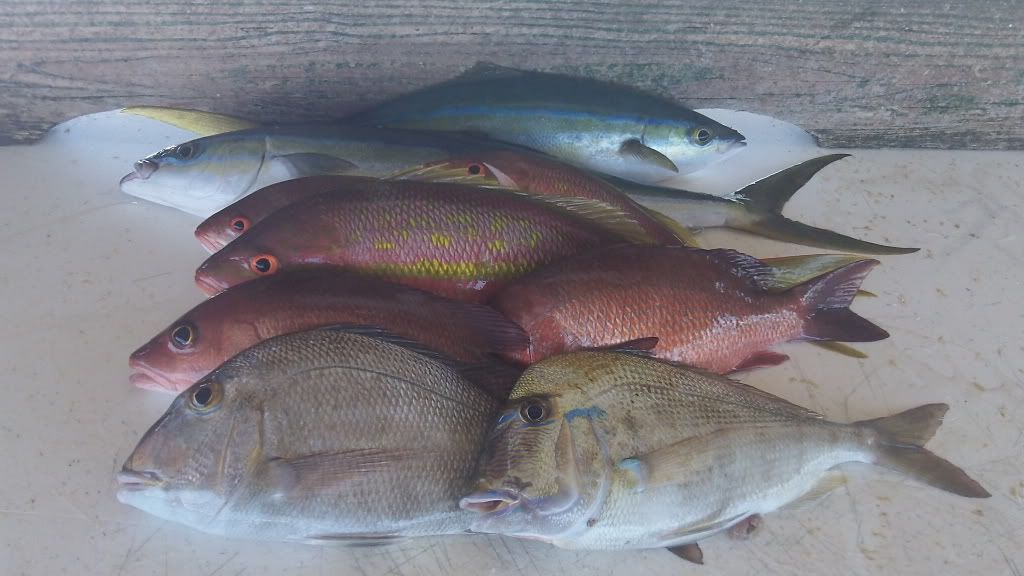 Final Tally: 3 Yellowtail, 2 Mangrove Snapper, 2 Rainbow Runners, 2 Porgy. And a wonderful day on the water, not a cloud in the sky and a SE "breeze" all day. Enjoy