Home
›
Southwest General Fishing & The Outdoors
RR Productions: Summer Snookin'!
SWFLFisher
Posts: 74
Deckhand
Before I headed off for a summer tour guide job at the US Olympic Training Center in Colorado Springs, I spent about three weeks fishing dawn to dusk for big snook and redfish in the Fort Myers and PI area. This particular day I was out with two of my main fishing buddies who I trust more than myself on my boat! Dillon, John, and I were stoked to be reunited to wreck some pig snook after I returned from my spring semester at UCF in Orlando. After not chasing the notorious line sider for almost exactly a year, we decided to try our luck with some areas that produced at the same time last year. We got the day going early after we loaded up on threadfin with two tosses of the net. We started our snook fishing out on the flats on the high incoming tide. I managed to start the day losing a couple solid fish; unfortunately for me, my luck never seemed to change this day. We did a lot of wade fishing due to spooky fish, so I spent much of the day running the HD camera taping Dillon and John as they pulled in big snook after big snook! I didn't mind one bit as I just love being on the water, and was happy to be able record such an amazing day on tape! By the end of the day their
smallest
snook was 29", and the two combined to catch eight snook total.
Began the day loading up on threads at the causeway: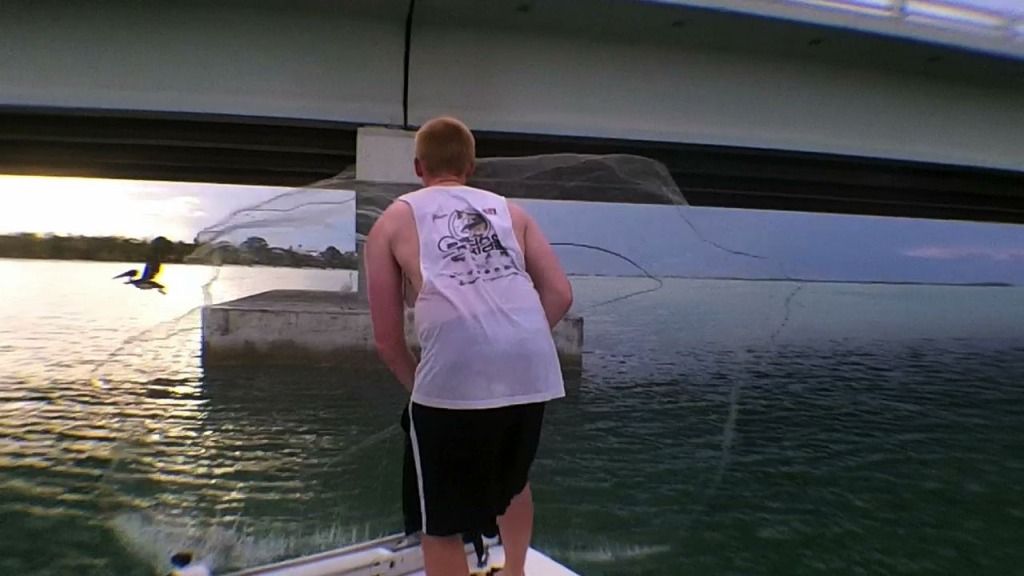 Action shot early in the day...one of my lost fish: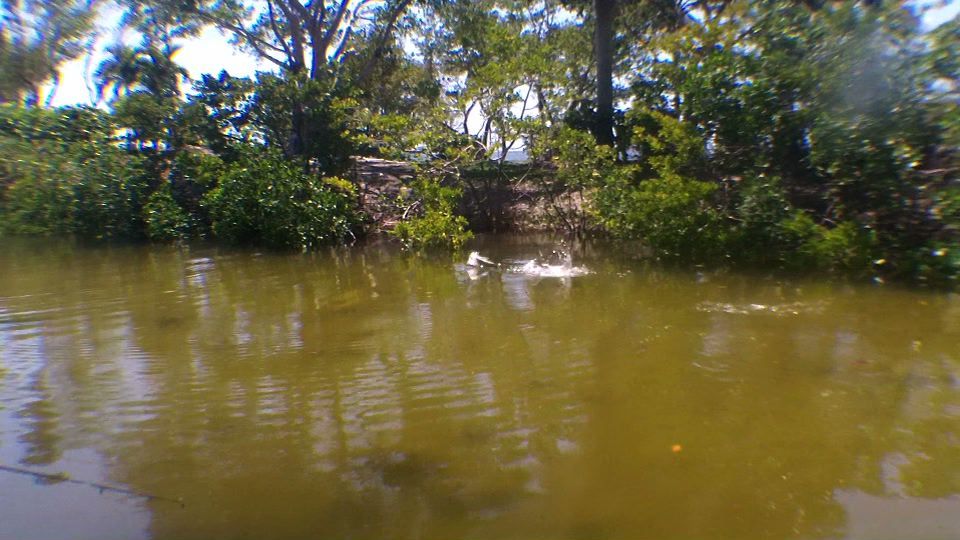 This one wrapped up Dillon and obviously the fish gods shined on him as he managed to still land the fish. (Lost all mine to hook pulls in open water this day)
One of the smallest of the day caught by Dillon: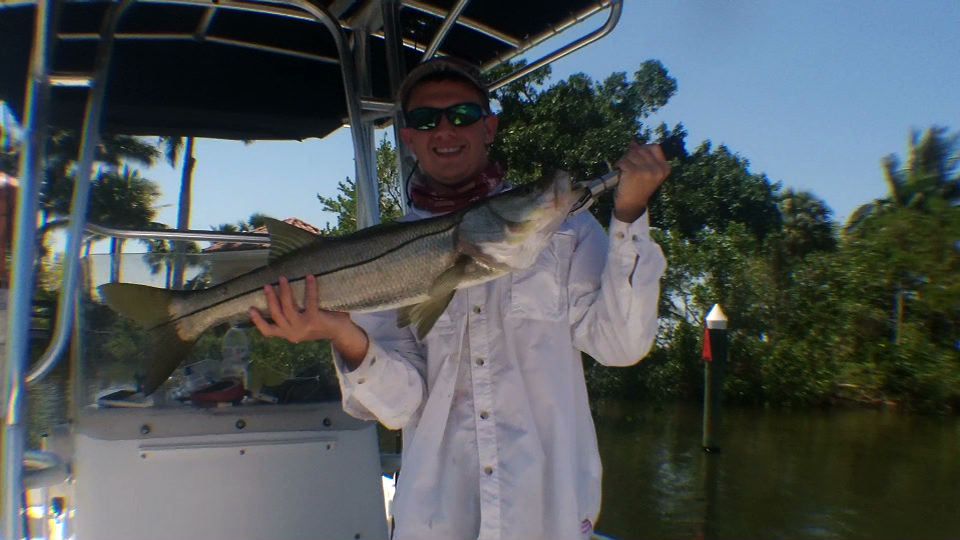 First fish of the day for John. He managed to upgrade fish all day: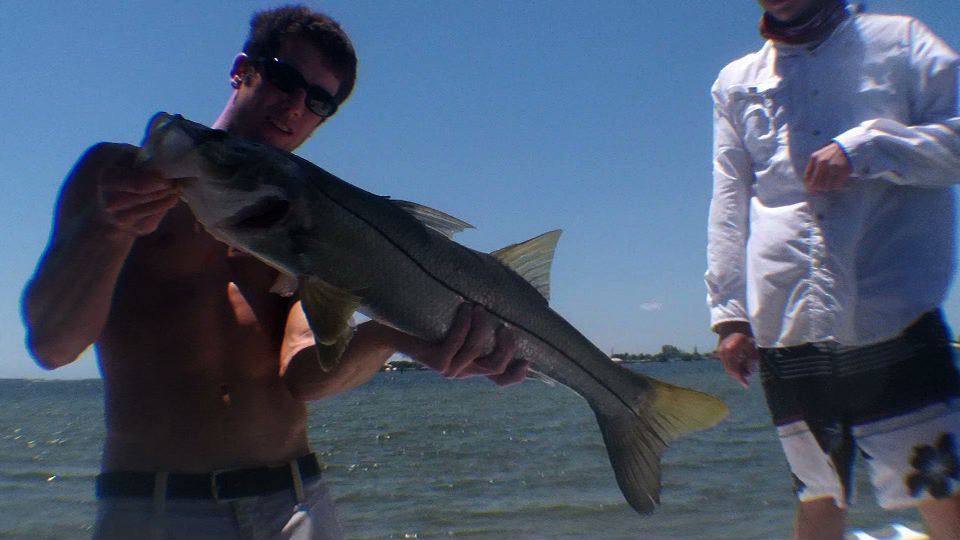 One a little bigger: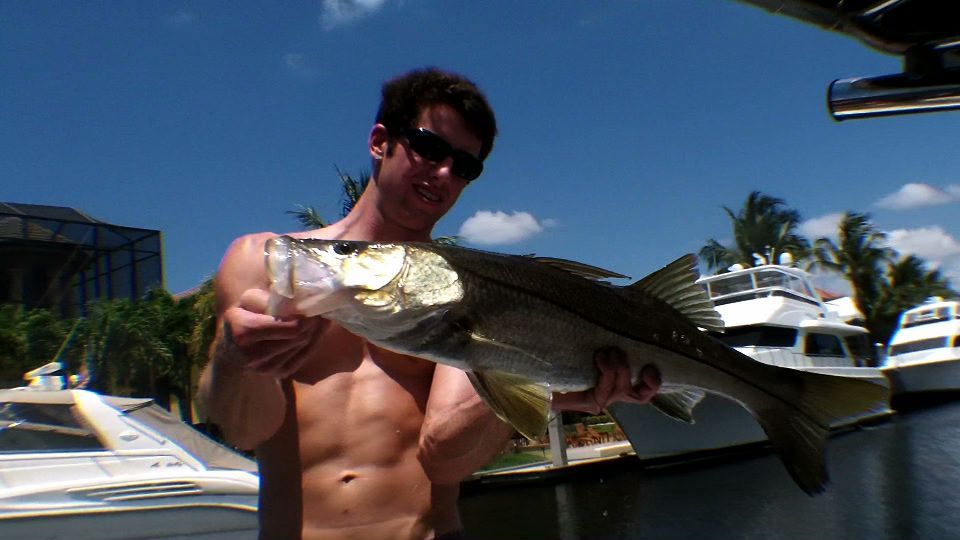 Once again the fish seemed to get a little bigger: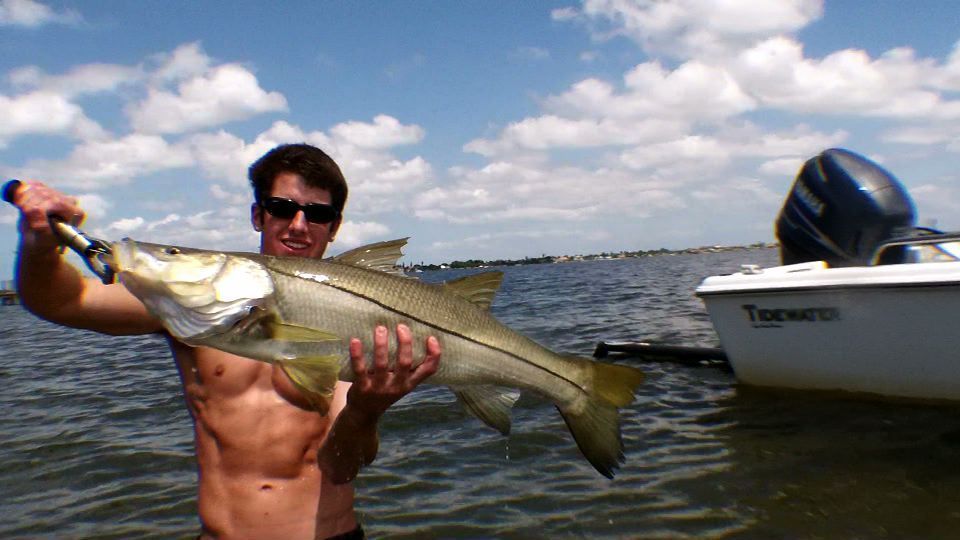 John ended the day catching a pig at about 35"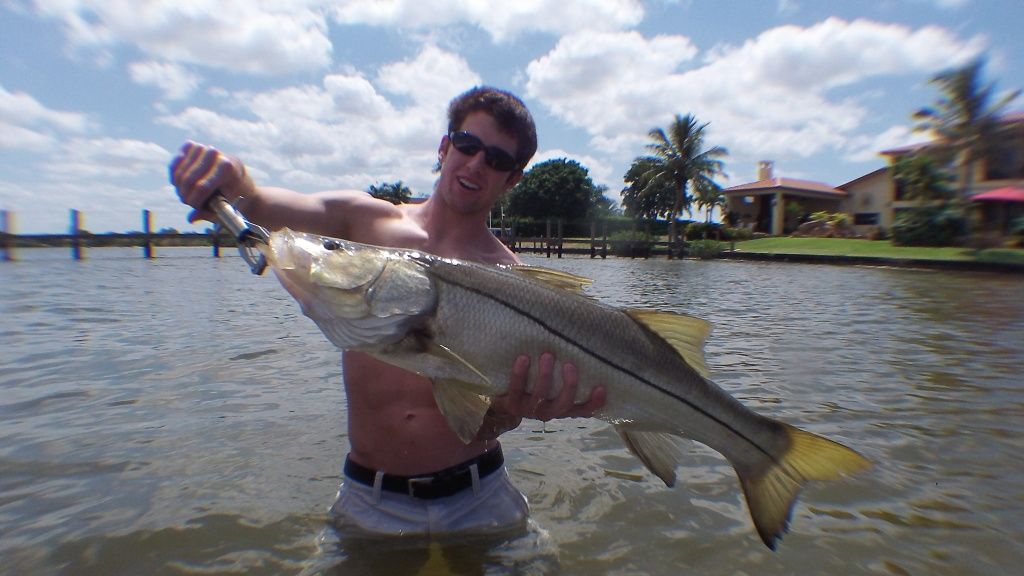 Sorry about the poor quality of the pics! I had to take stills from the Kodak Playsport. I'm still working on posting videos! Hopefully you guys enjoyed the report. I'm always working on making them as informative as possible.
Check out the page to see more pics, videos, and recent reports from RiverRat Productions:
https://www.facebook.com/RiverRatFishingProductions
Tight Lines!
-Ty