Home
›
East Central General Fishing & The Outdoors
Mosquito Lagoon & New Smyrna Beach Report June 2012
Cavanaugh68
Posts: 539
Officer
New Smyrna Beach & Mosquito Lagoon Fishing Report – June 24th, 2012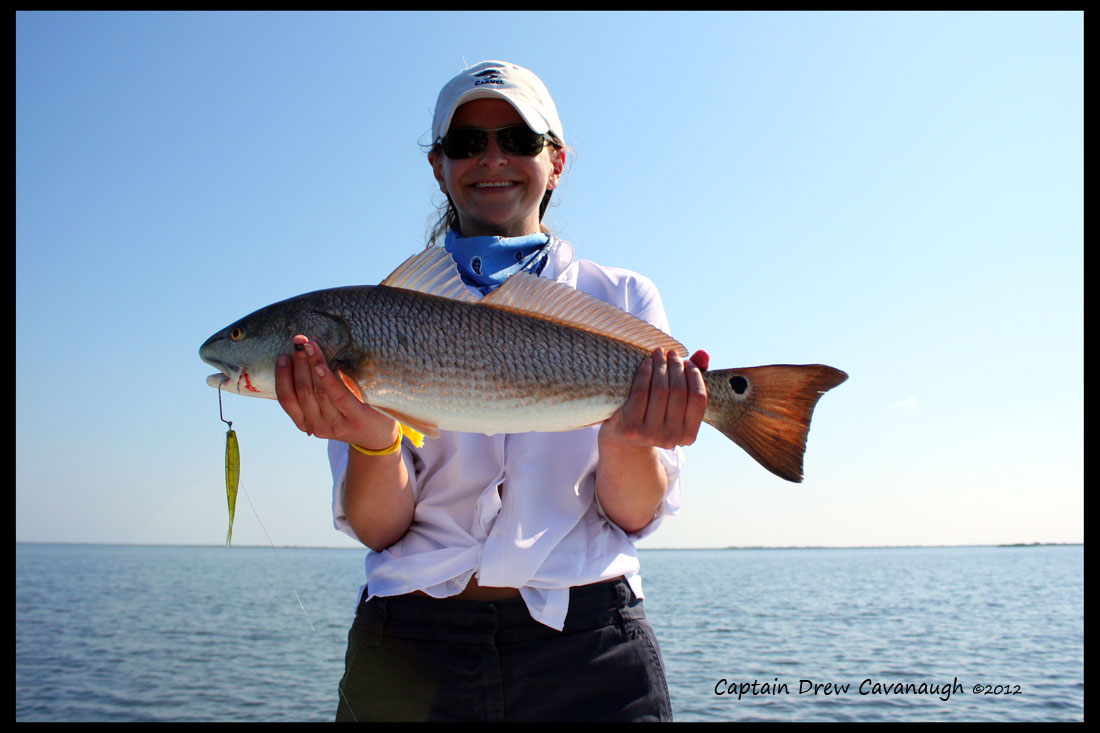 As we continue into the summer months here in east central Florida the inshore flats fishing has begun to improve and get even better day after day. The Mosquito Lagoon and Indian River in the New Smyrna Beach, Oak Hill, Edgewater, Titusville and Mims areas all have been the epic center of attention for saltwater flats and sight fishing. Redfish, spotted sea trout, black drum along with a mix bag of lady fish, jacks and flounder have all been on the game plan for the day. A few juvenile tarpon have also been in the back water creeks as well. As we progress into the summer further we should start to see more and more tarpon showing up. Personally this is some of my favorite time of year to fish. Active, fun, energetic and most importantly it is not COLD out! What else can I say? You have got to love Florida in the summer time.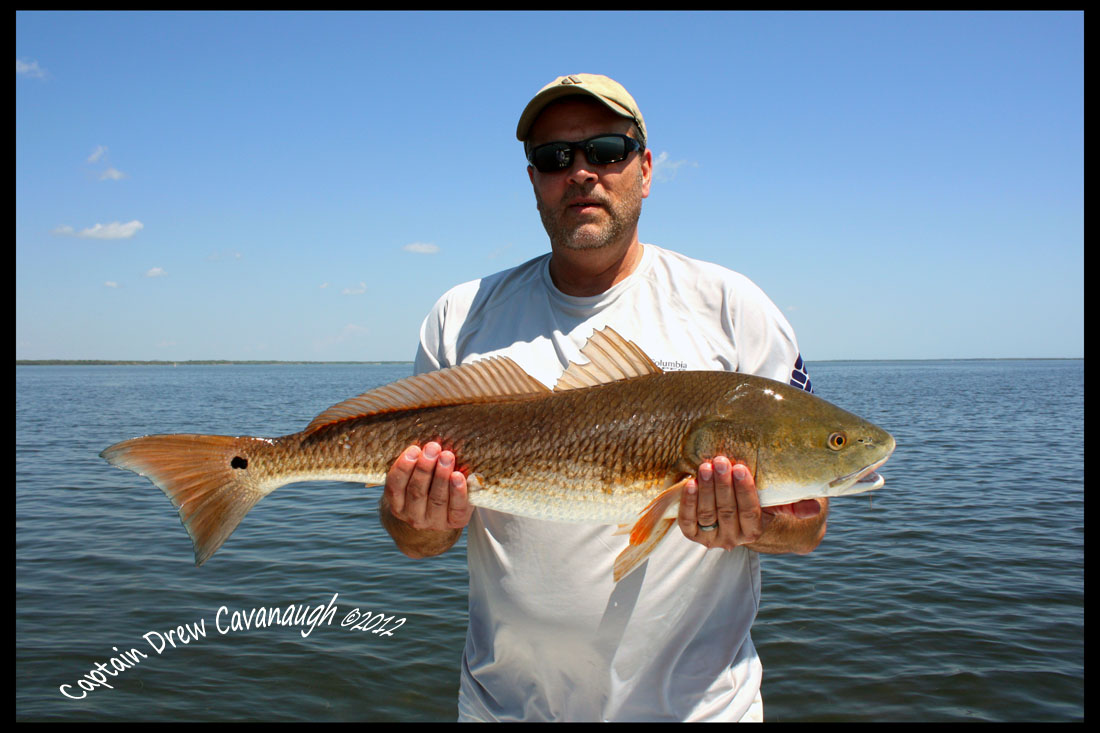 The water levels here on the Mosquito Lagoon have been a little bit higher than they should be for this time of year. Which in return has really spread the fish out, and into the backcountry flats they had no access to a few weeks or months ago. Especially the redfish, along with some really beautiful gator sea trout we have been getting into. Think of this like having a pasture with cattle in it. You open a gate that leads to another set of pasture land the cattle had not been in for a while. They will tend to make a beeline for it. As this is a new grazing area for them with a fresh food source.
Searching these areas will pay off tremendously, however you have to use caution, stealth and the key to fishing; Patience. These typical shallower flats do not get many boats there so approach and enter them with the care of the environment in mind along with your tactics to search them. Along with this, do think of your safety and others as well. Also please be aware of the poll and troll zones inside the refuge and its unique set of rules. Seems that when the water comes up that it calls for some anglers just to feel that they are able to run anywhere they feel like it. There is nothing worse than working very hard in getting to a spot back in the zone just to have somebody barrel around in there trying to bump fish. A little effort on the push pole or trolling motor goes a very long way. Also keeping a very wide distance between you and any other anglers helps as well.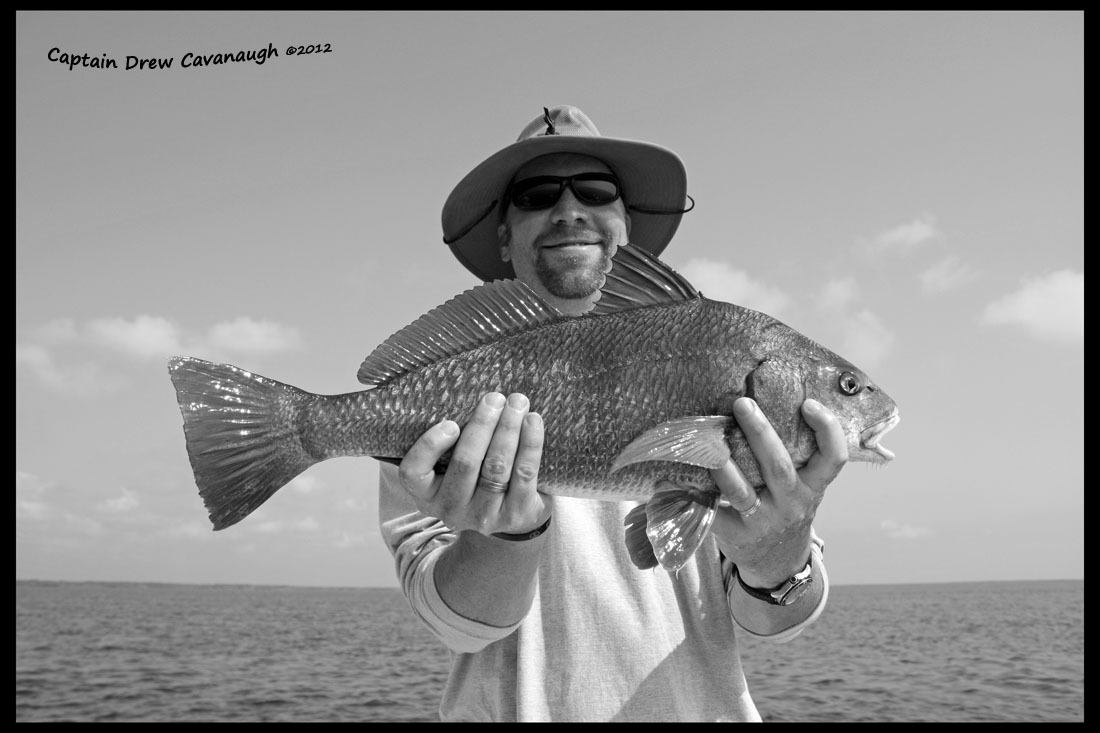 The redfish have been feeding aggressively at dawn and at first light. Finding schools and singles are easy if you are able to locate bait pods, birds and mullet. Clean and clear water too. The go to lure at this time of year I like to use is the D.O.A. Shallow Runner Baitbuster. As you are approaching tailing and feeding redfish once you are in optimal casting range to make a clear, soft presentation of a cast be sure to throw past the fish with a slow steady retrieve within their feeding zone. This will produce strikes most of the time. As the day moves on sight fishing is easily accomplished by switching to the D.O.A. CALS and or Shrimp. As always, I do like to put mine on a weed less hook configuration with a very small bullet weight for that little bit of added distance, which will help you in gaining that added edge. You can also use live mullet or cut mullet along with fresh cut lady fish if you have it. Pinfish work just as well.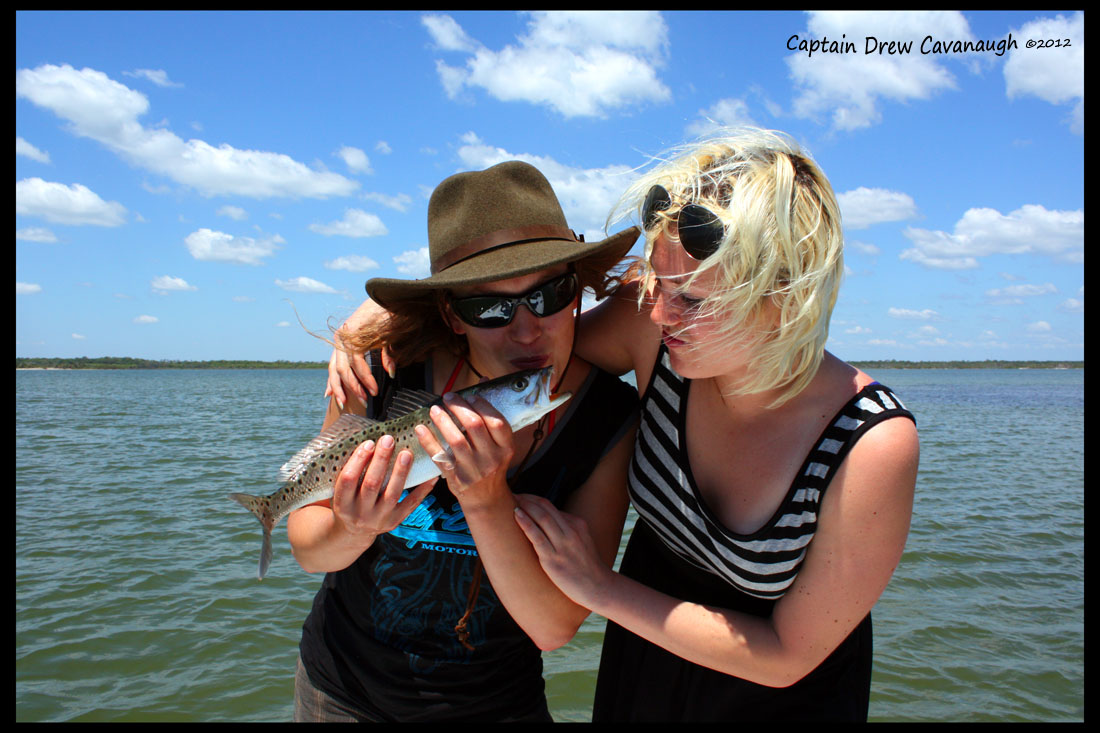 As far as the sea trout bite, well it has been great! We seem to be getting quite a few really nice sea trout mixed in with the feeding reds. The trout in my mind are the apex predators of the inshore flats here. In a sense they are the lions and tigers stalking the flats, very intelligent. Whereas the redfish move with a resemblance of herds of cattle, grazing, feeding at a steady pace, seeming to have no rhyme nor reason. The trout are hammering the Baitbusters with no remorse what so ever. As the sun gets higher look for gators sitting on white holes and grass flats nearing the drop-offs. Using Jigs and the CALS along with a great pair of polarized sunglasses you should be able to get into some really nice fish. The key in finding big trout is take your time and be very stealth like.
Of course if you have fished here for a while you know you will also hook into the obvious by-catch of lady fish, jacks, blue fish and what. A few black drum are being caught here and there as well. Using a D.O.A. Crab or a live shrimp on a small circle hook is your best bet. They seem to be roaming the flats in the same areas the redfish are being seen. However they are very spooky.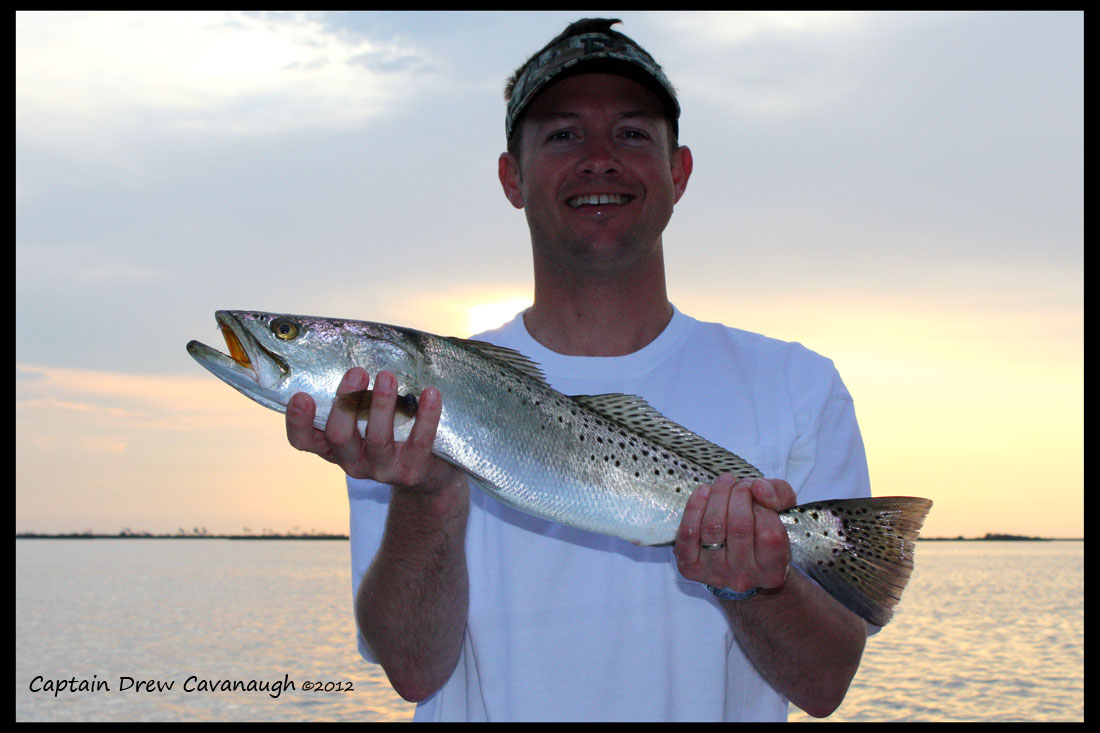 Please be sure to handle all of the fish you catch this time of year with extreme caution. Keeping them horizontal, wetting your hands and getting them back into the water as soon as you can increase their survival rate. Be sure that your fish revives and swims off in good health. Catch and release is the number one way to be sure we have a future of game fish here on the Mosquito Lagoon and Indian River. It is a very unique fishery so let's protect it.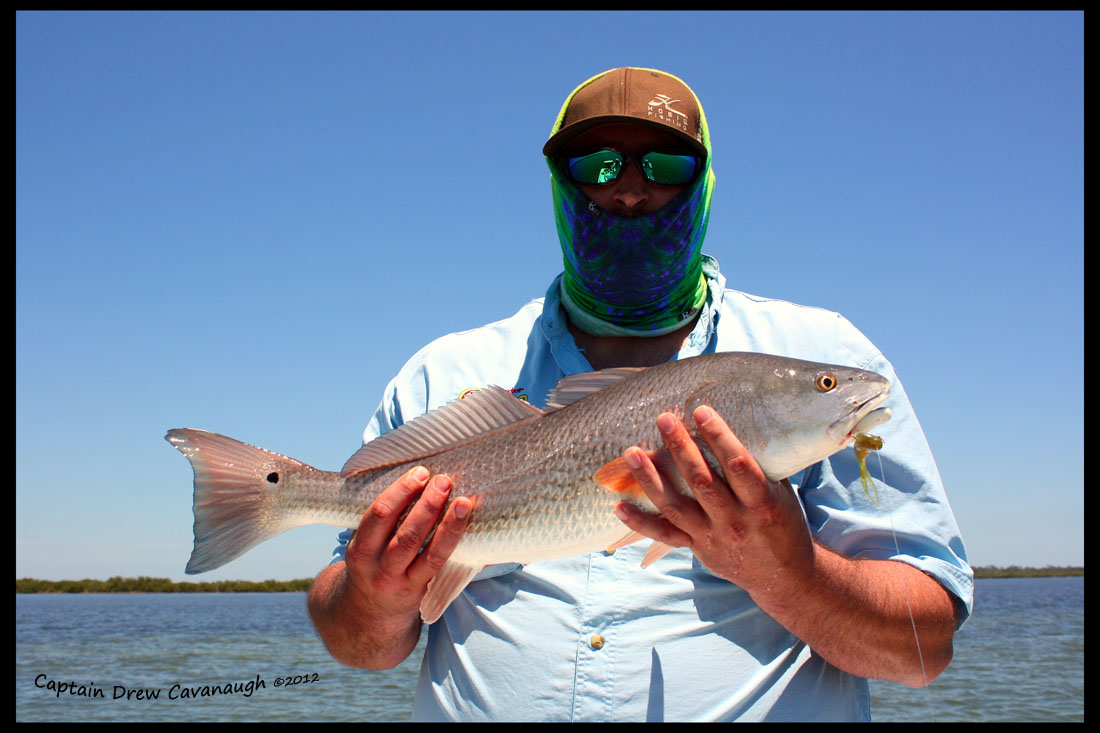 Everyone have a safe and happy fourth.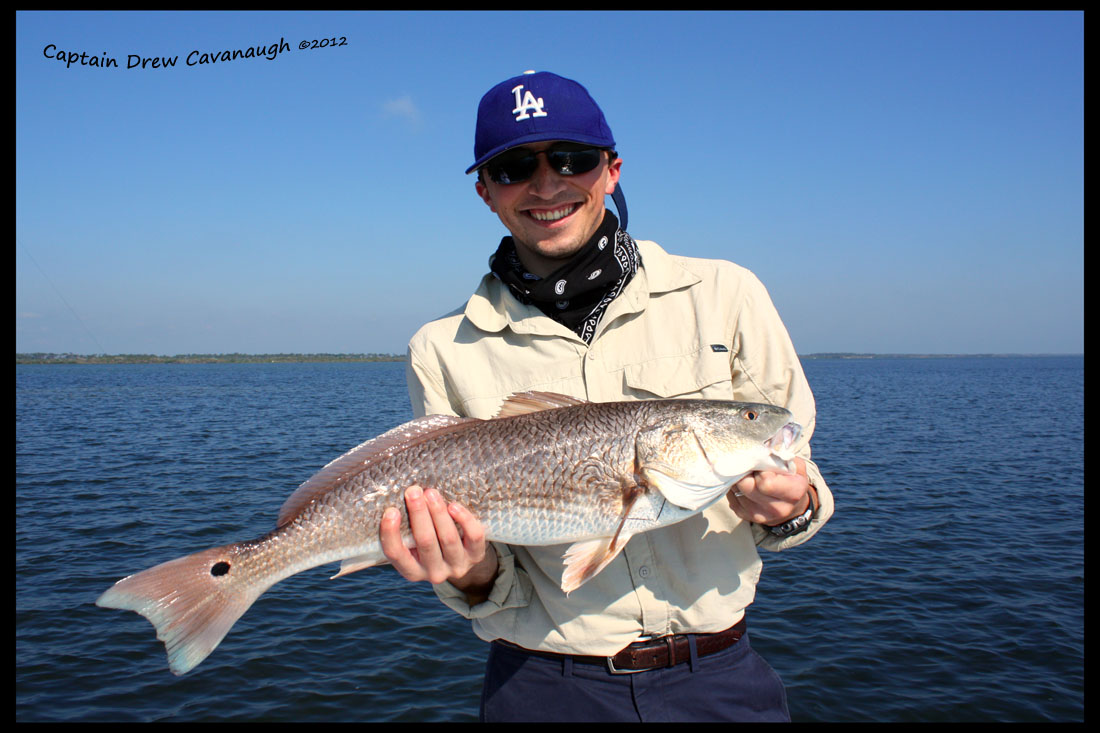 Captain Drew Cavanaugh