Home
›
Ten Thousand Islands General Fishing & The Outdoors
Offshore June 15, 2012 (Tough Fishing)
tortugadigger
Posts: 29
Greenhorn
Had a 2 day trip planned for this week (Monday-Wednesday) to go kill some snapper but with the wind forecast for this week we decided to just go for a 1 day trip last Friday. It was not the best fishing forecast with the moon and tides but since this was the only time i was going to be able to get out there, we made it work. We got our crew together on short notice, which is not always the easiest thing to do but we managed to find 5 guys and off we went.
We pulled out of Gordon's Pass right around 3:45am and got on our heading for the 100+ mile run. The seas were perfect and when the sun finally came up we are just about to our area and we were ready to start catching. Needless to say we hadto work for the fish we got. The morning bite was slow so we kept moving all day, go to one spot mark some fish make a drop and if nothing we would move. We were marking fish all day but they would just not bite, we tried live bait, squid, jigs, jigs with squid, and cut bait. We would manage a few here and few there we tried shallower water (120-feet) and out to the deep stuff (290-feet) and just could not find a hot bite!!
At one point we found ourselves just under 140nm from Gordon's Pass, that gives you an idea of how far we ran to find these fish!! I tallied up our miles for the day and fuel burn we ran a total of 415nm and burned about 440 gallons, not bad fuel economy considering we were cruising at 40 knots!!
The hottest bites were on live pinfish here are a few pics of the fish we did manage to get, they are quality fish but we wanted better numbers. Oh well that's why they call it fishing!! All in all it was a good day and of course we all managed to have some fun and we cant' wait until next time.
Here are a few from the day
Mutton Snapper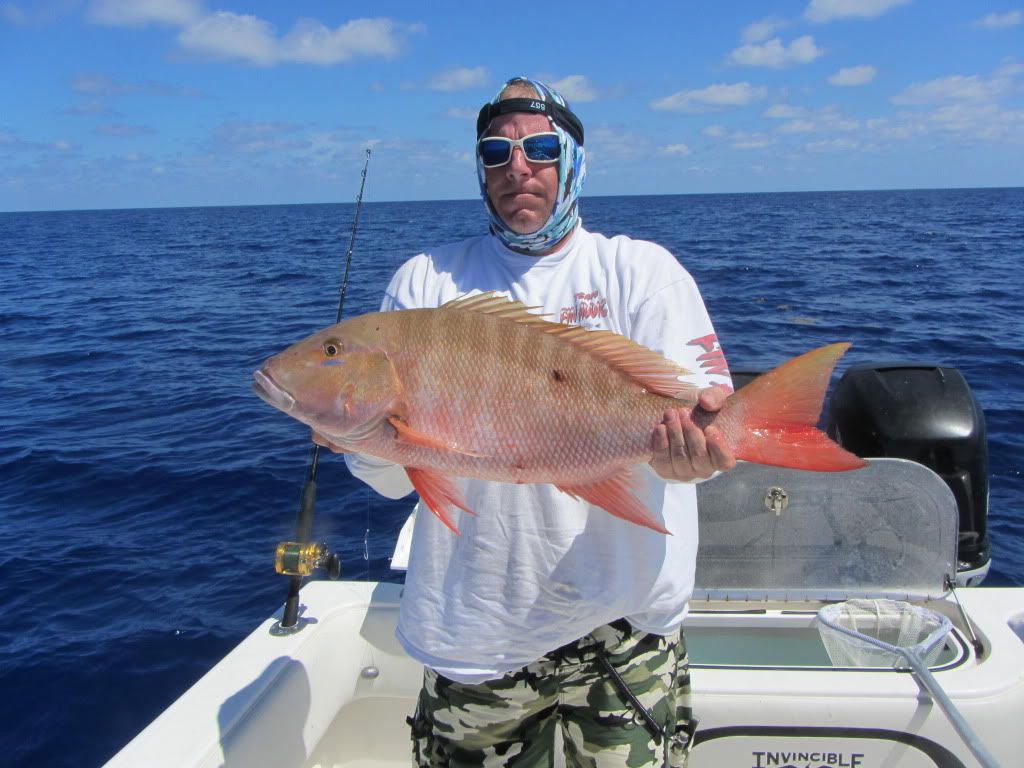 ARS and Scamp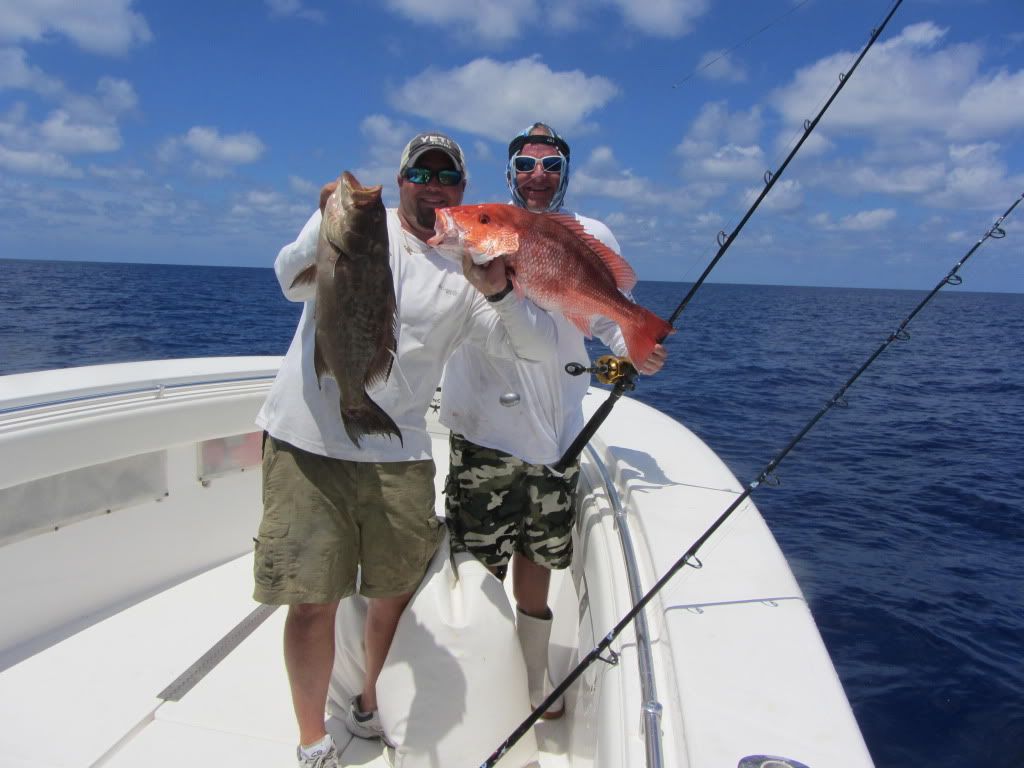 Scamp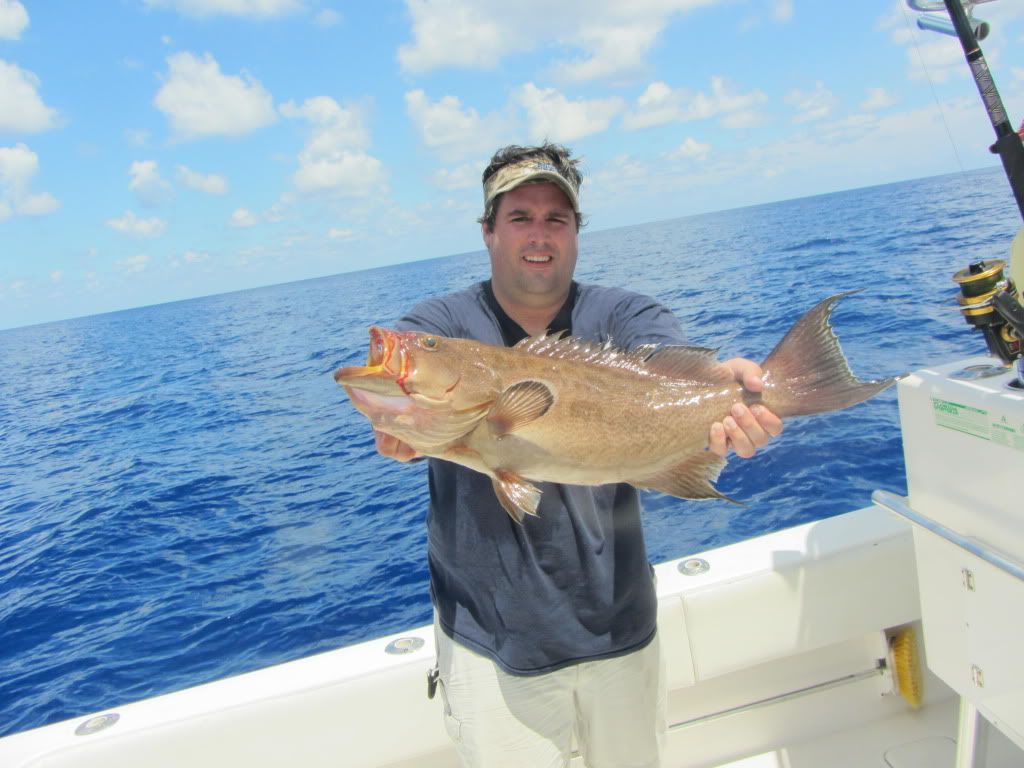 Kill Shot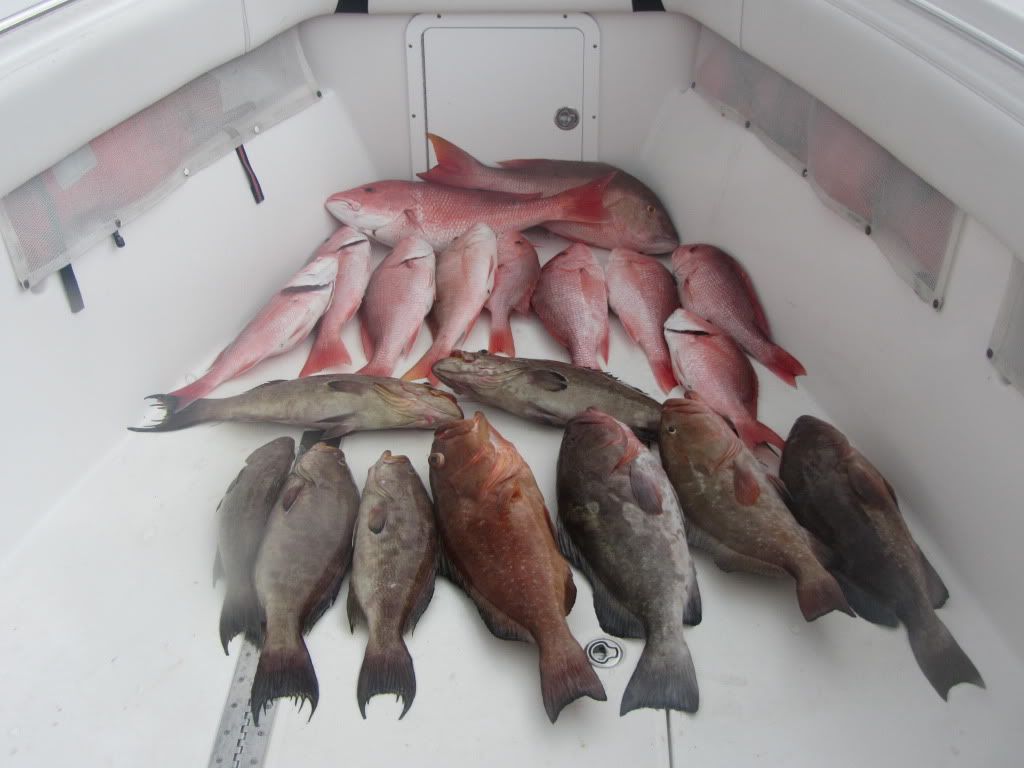 The Group (Minus 1)