Home
›
Southeast General Fishing & The Outdoors
Goin' Raptor Fishing - End of May / Early June Palm Beach Report and KDW Update
Goin Raptor
Posts: 23
Greenhorn
Glad the forums are back! We've certainly missed them but that hasn't stopped us from doing a ton of fishing during the downtime
To start off, we've been doing a lot of Blackfin Tuna trips with consistent success. The bite for us is always better in the afternoon between 150-200ft. Smaller baits with light leaders and small hooks also have been key.
Our best day we caught three with the biggest around 25, a couple dolphin and a sail in only a couple hours of fishing.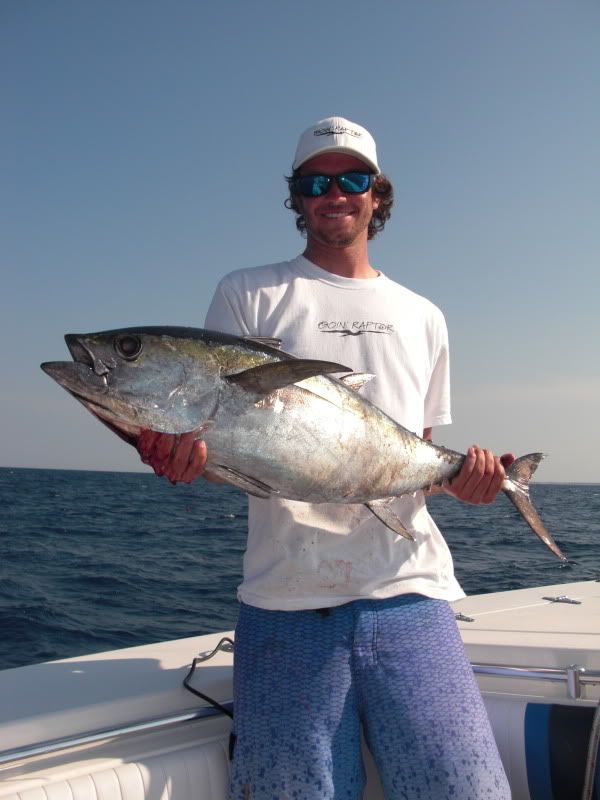 We've also been fishing a ton of tournaments, with the KDW Classic last weekend. We fished real hard and there was a decent Kingfish bite early off of the breakers. We caught a ton of fish (released about 20 fish in the 10lb range), but just couldn't find the smoker.
We also found a few small dolphin mixed in just outside the edge. Seemed to be the report from most boats, hopefully the dolphin stick around with the strong east wind - saw a pair of fish at the red can almost inside palm beach inlet this morning while baitfishing!
We are fishing the Saltwater Slam in Pompano this coming weekend, so look for us there. Otherwise, still lots of open spots on the calendar and the fishing is getting hotter!
Capt. Paul Sabayrac
http://goinraptorfishing.com