Home
›
East Central General Fishing & The Outdoors
Port Canaveral Offshore 06-14-12
ACME Ventures Fishing
Posts: 851
Officer
Port Canaveral Offshore 06-14-12
So, were used to NOAA's forecast being off
quite a bit, but this is one trip I'm glad they were off. The forecast was fro sea's
at 3-4' and winds around 10kts. We barely had a breeze all day, and sea's never
got above 2'!!! It was probably one of the nicer days on the water of the year.
Fishing however was somewhat slow, but with great weather we did not mind.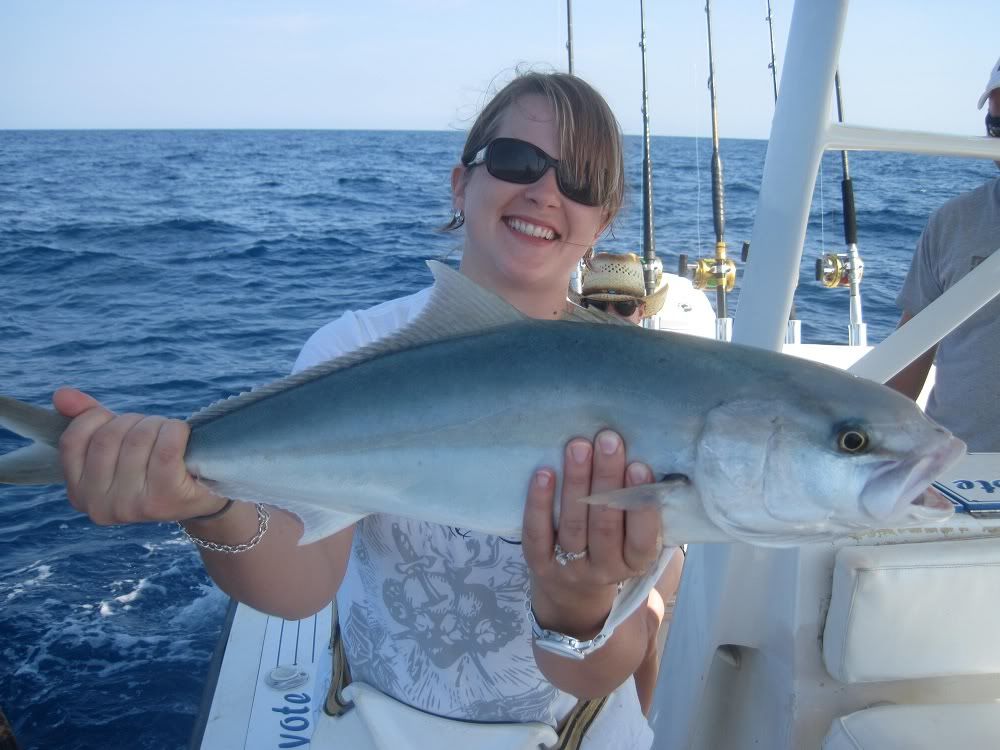 We origonally had planned getting to a hundred foot, and trolling out deeper,
since we were expecting rougher conditions, but with the smooth ride, we went
out deep first. To the wrecks for Jacks was our first stop. A lot of small fish are
dominating the catch, but being Jacks, my guest do not know they are small by the
way they fight! They had fun taking turns on these hard fighting fish, so it was
a good stop.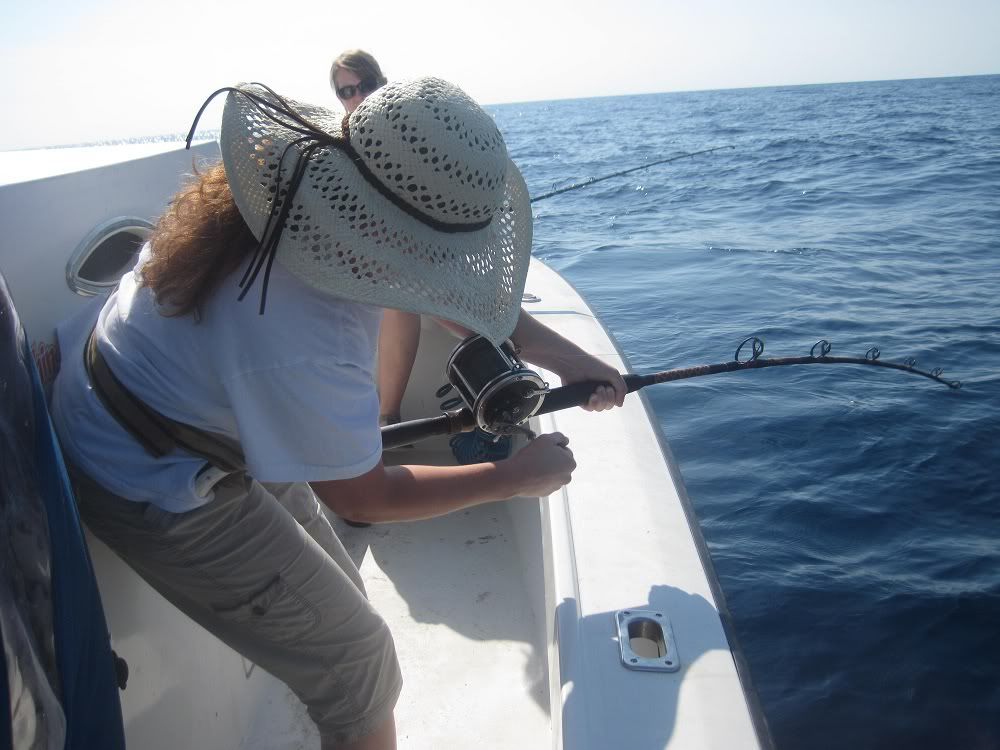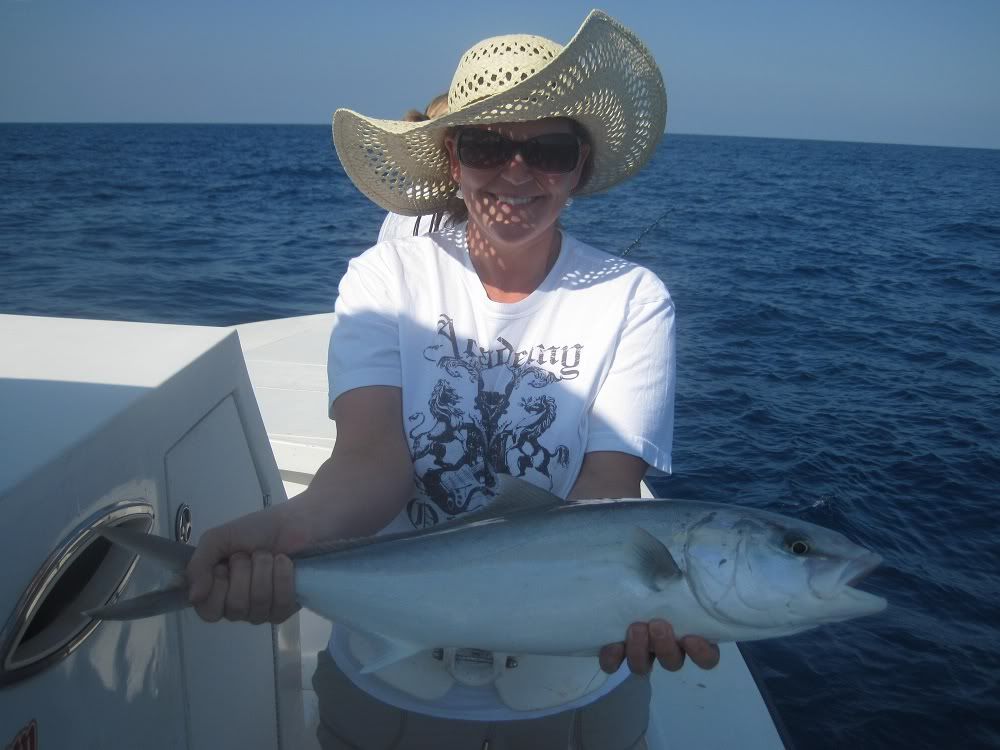 We moved to another site, with similar results. Here however, we found some toothy
critters. My guest had taken a Shark Fishing trip a couple nights before on a Party
Boat, and 2 sharks were caught total that trip. We were not targeting sharks, but when
oppurtunity presents itself, might as well have some fun! They got to fight the sharks
on spinning rods, and they had quite a fight. Several were caught and released, and
many more seen. the largest seen was an 8-9' Hammerhead that we saw later while trolling.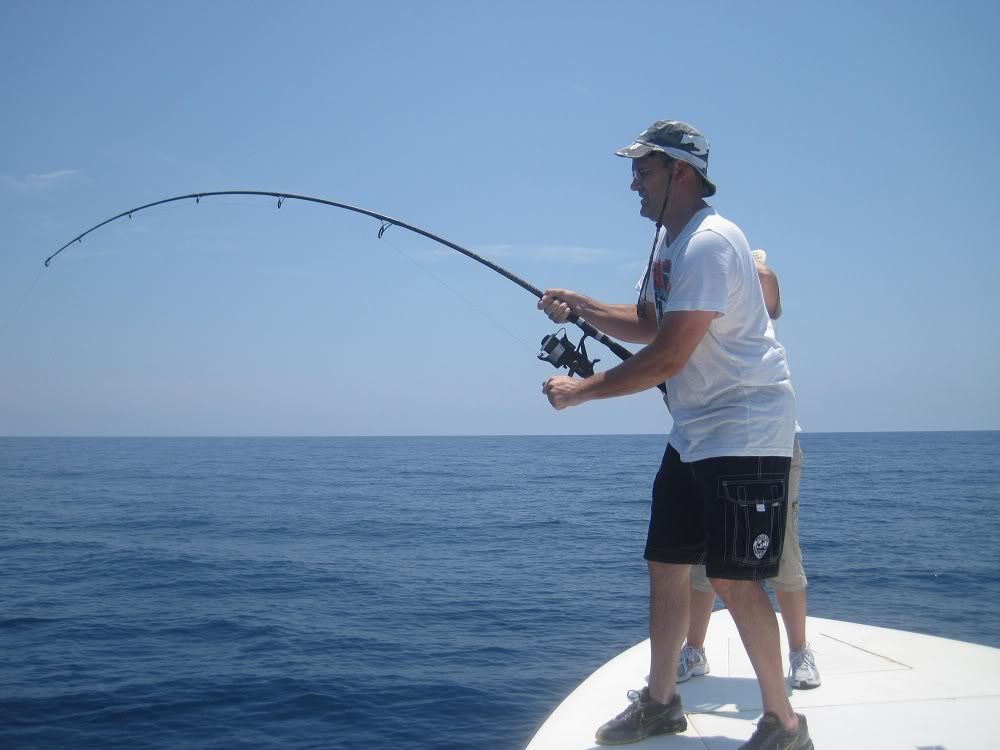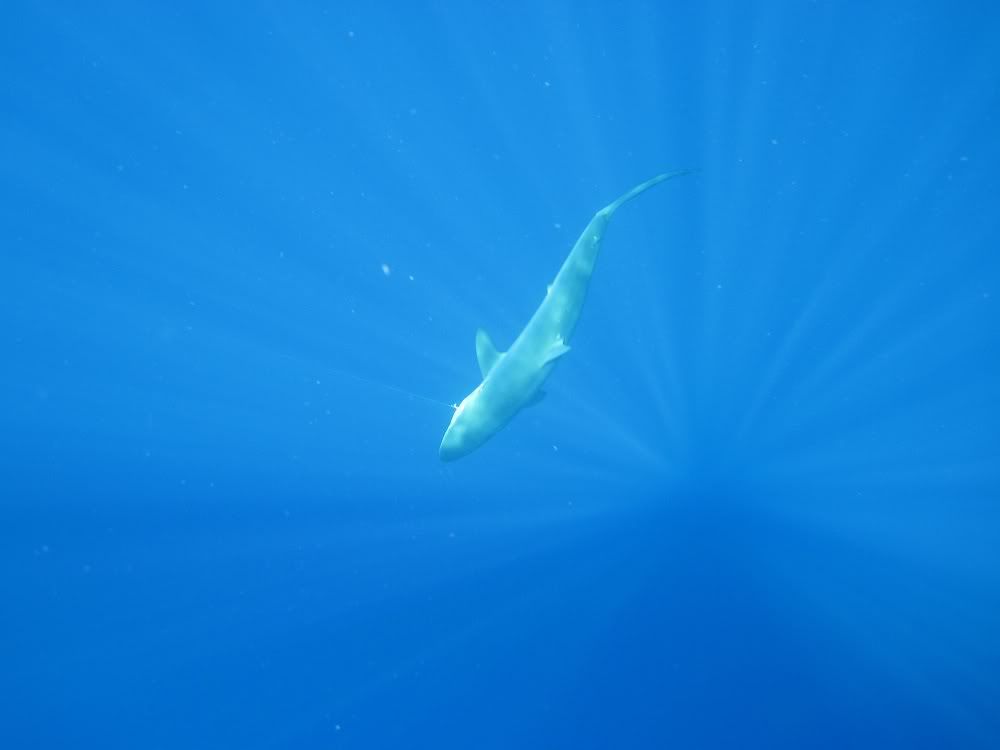 My guest wanted to take a dip in the Gulfstream, so we killed the motors and let them cool off.
This was after having caught sharks already! Time to go back to fishing. We were at 240' and
set lines heading east. Weeds were starting to cluster up, but still no clean edged to troll, so we
stayed the coarse until 500' where we turned North. We finally had a fish on, which went into the
hands of the one guest who had been a little under the weather, and not yet caught a fish. She
worked it in, and into the boat it came....Barracuda. Another 'Toothy' critter for the day.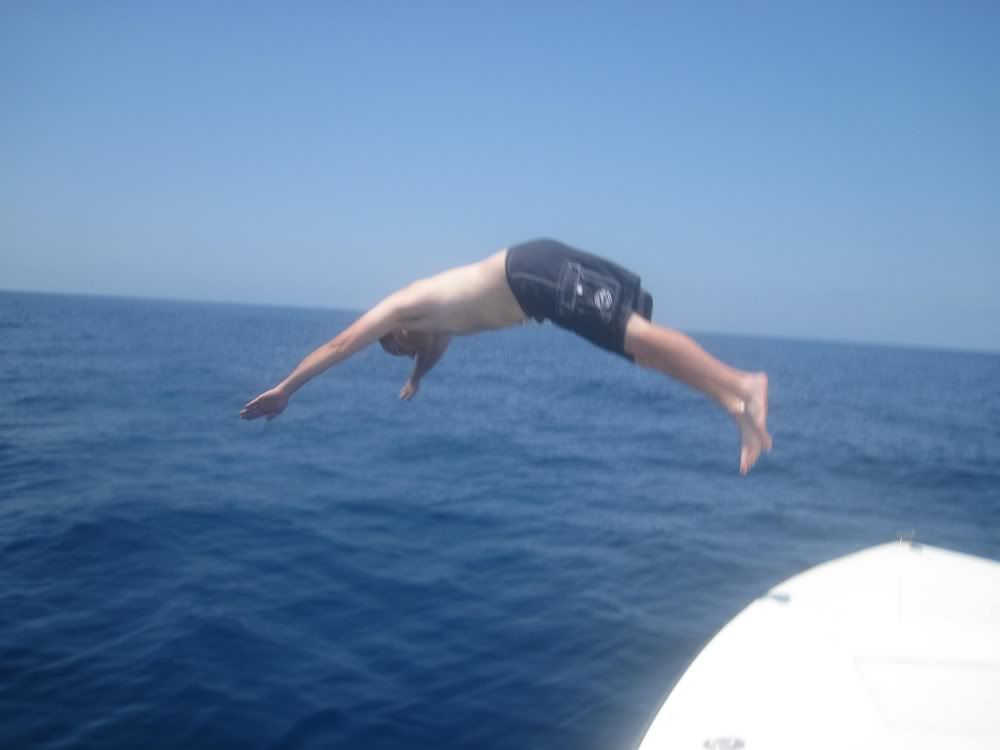 We headed towards port, with 7 lines behind, weeds widely scattered all the way. As we got
inside 200' the lines started tightening up, and a few real week weedlines had a clean edge. We
worked a few with no results. Dark clouds were building to the west, and the weather was
getting bad inland. We decided to pull lines and head in so we did not get cut off. It was a long
day on the water and though the catching was not great, we did get some nice fish on for my
guest to fight, and had a great day on the water.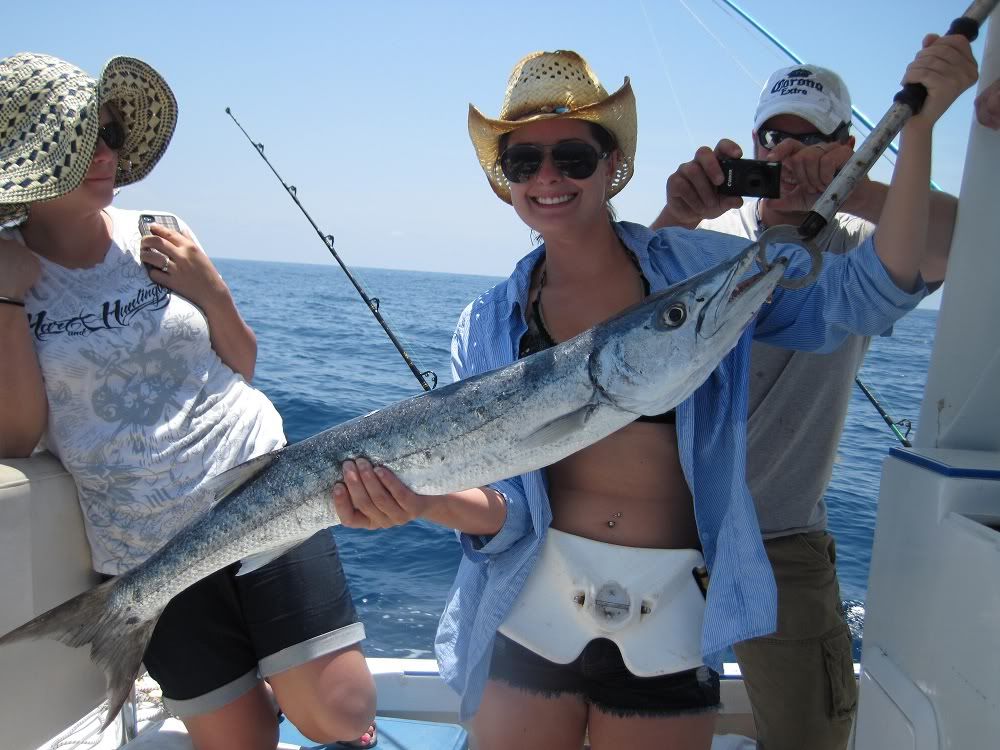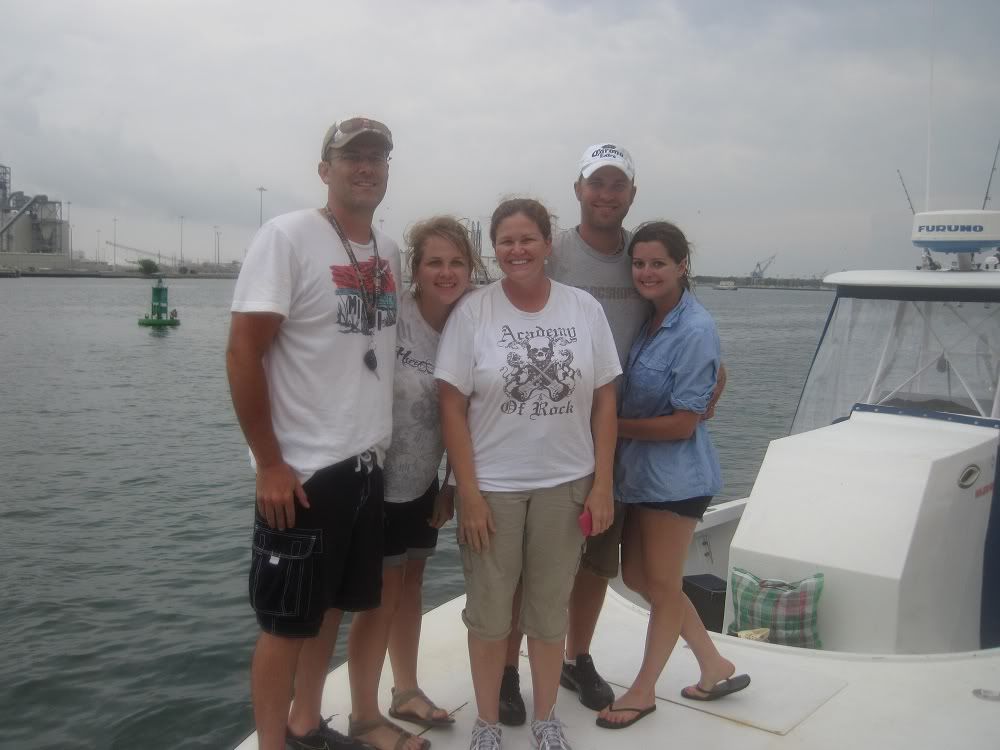 Captain Henry
ACME Ventures Fishing
www.ACME-Ventures-Fishing.com
321-794-7955
602 Glen Cheek Dr., Cape Canaveral Fl
Deep Sea Fishing Port Canaveral
Wile e Coyote