Home
›
Sportsman's Kitchen
Grilled AJ steaks and roasted vegetables
Panhandler80
Posts: 8,028
Moderator
Real simple one here, but it was good...
Caught a 53 lb amberjack last Saturday (video and report here...
http://forums.floridasportsman.com/showthread.php?56325-Pananam-City-Offshore-5-26-12-limit-of-red-grouper-and-a-colorful-box
), and like many of the larger jacks, most of the tail section got tossed. It was 100% worm laden. The front 3/4 of the top loin was pretty clean though, so I carefully removed all the bloodline and then made some steaks last night.
Used a very complicated marinade on the steaks... Italian dressing. After that they got grilled.
With the fish and rice (rice on my plate only, she's still going low-carb) went some roasted red bell peppers and broccoli. We lightly salt and peppered the bell peppers and broccoli, then a touch of EVOO and in they went with some sliced garlic. Once close to finished we pulled them out and grated onto them a little bit of lemon zest. Followed that up with some parmesan cheese and set to the side. We then coated some pine nuts in olive oil and roasted them until the got jsut a little bit of color to them. Mixed the vegetables, cheese, lemon zest, pine nuts, garlic and oil all together and plated it with the grilled jack.
Pretty tasty and it was quick and easy too!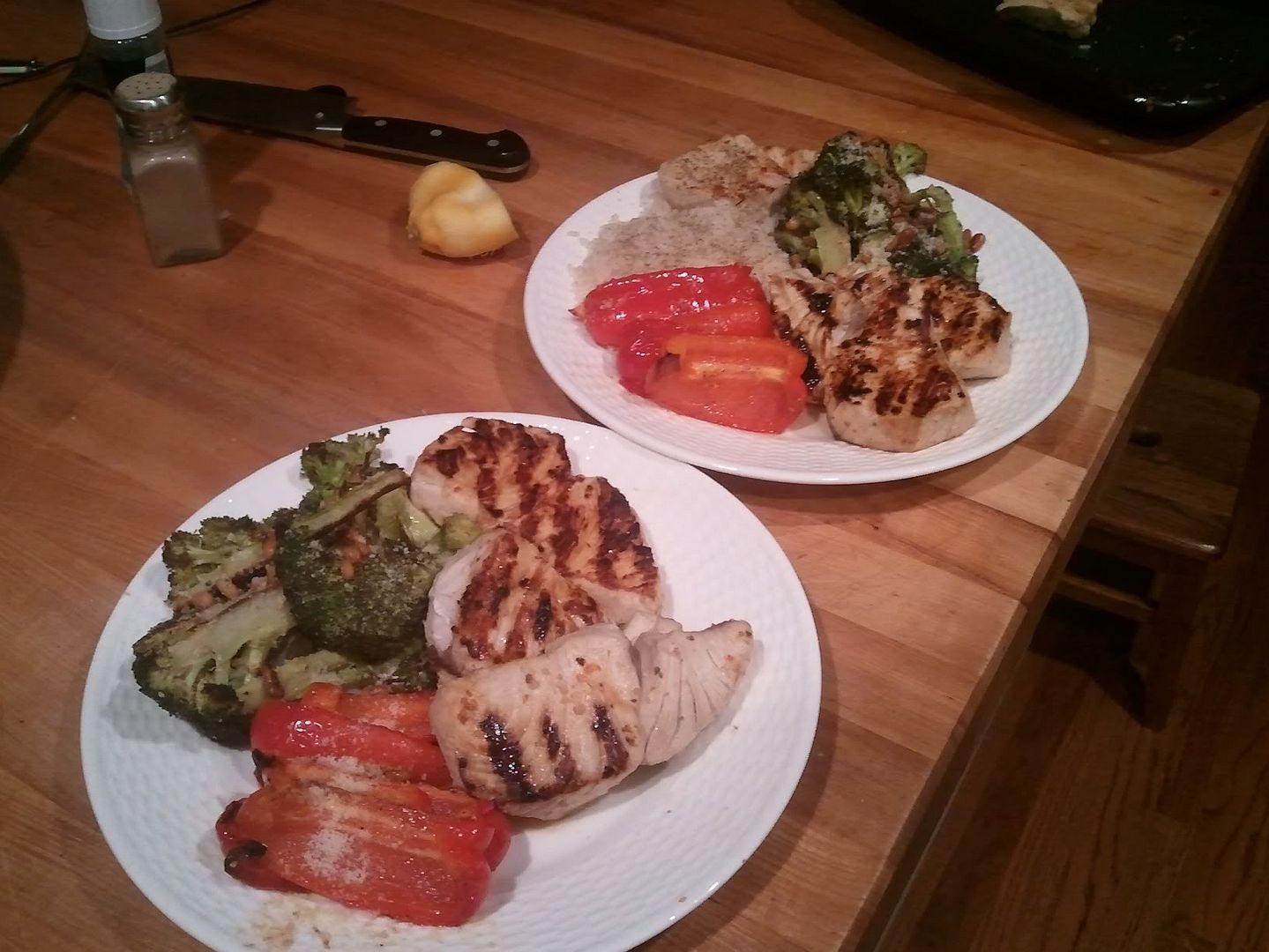 "Whatcha doin' in my waters?"