Home
›
Sportsman's Kitchen
A little grouper piccata recipe... again, nothing fancy, but sure enough tasty!
Panhandler80
Posts: 8,028
Moderator
Fought some pretty sporty weather condidtions Saturday morning and managed to boat a few red groupers in the Gulf.
http://forums.floridasportsman.com/showthread.php?55184-Panama-City-Nearshore-Offshore-5-19
Not the best trip in the world, but we made the most of not fishing where and how we had planned.
Anyway, last night it was time to enjoy some of our fresh filets. I kept ALL of the triggerfish for a little dish that I'll post later this week. As a result of that plus the fact that I don't like eating tiny dolphin or beeliners, I got very little grouper... two filets, in fact. That being said, I wanted to do something that would make them go a long way... what better method than darn near a stick of butter, some lemon and white wine!
I typically go 2 parts butter to 1 part EVOO, and last night was no different. Got the pan pretty hot and just when the butter was about to stop foaming and begnning to brown, I cooled it off with some salt adn peppered, then lightly floured fresh grouper filets. Flipped them once, and put them on a paper towl in a preheated oven at 215.
Next added some more butter, a little wine, and some fresh lemon juice. Put on high heat, whisked and reduced for probably a little less than 2 minutes. Thought we still had capers at the house, but turns out we didn't. So we went sans capers. Some fresh parsley also would have been nice, but we forgot that too. This dish start to finish was the lenght of time that it takes to boil a pot of thin speghetti noodles, so whatever.
Anyway, plated the fish over a bed of noodles, drizzled some sauce around a little dried parsely, just a touch of salt and pepper, and then it was game one!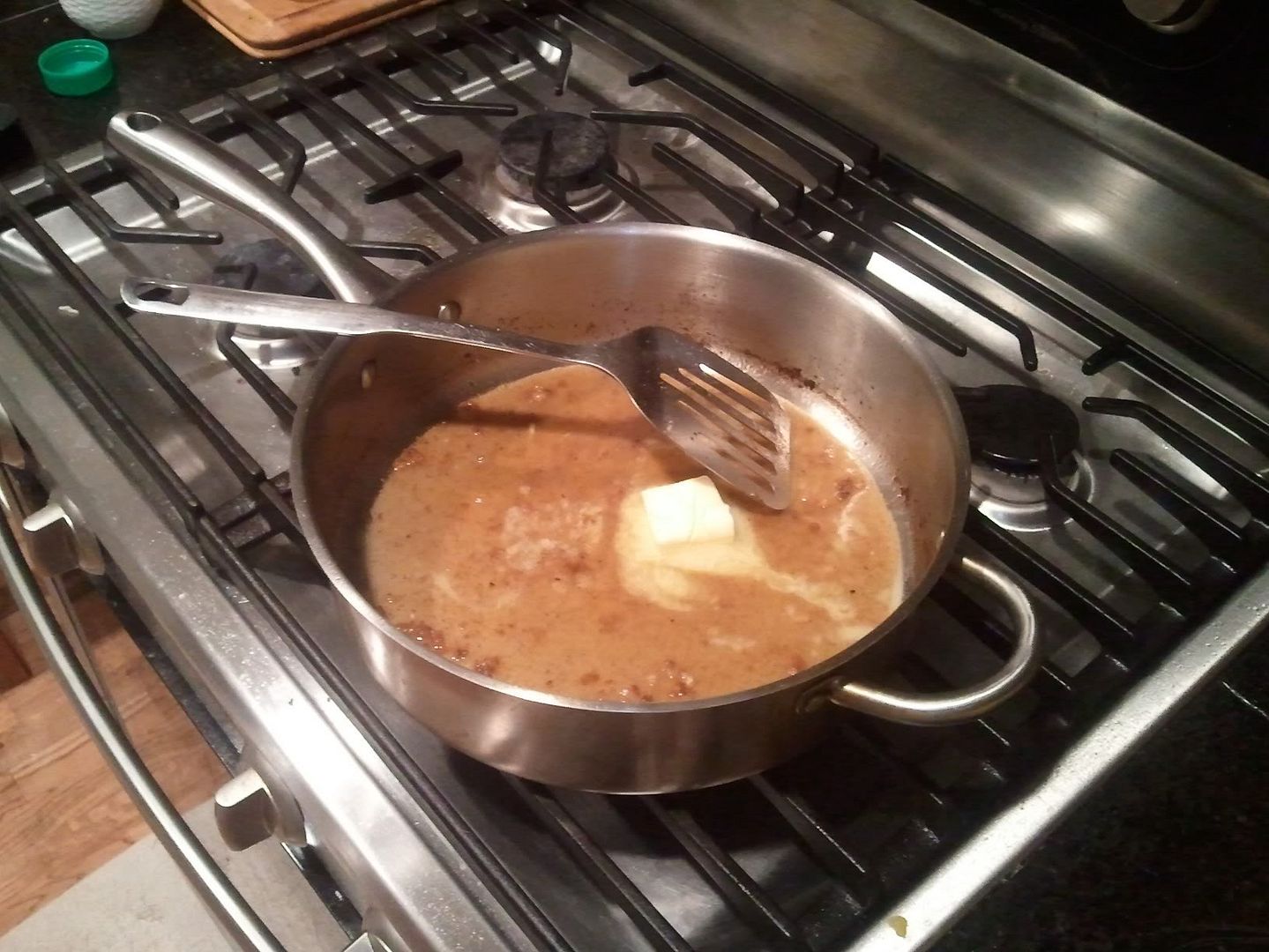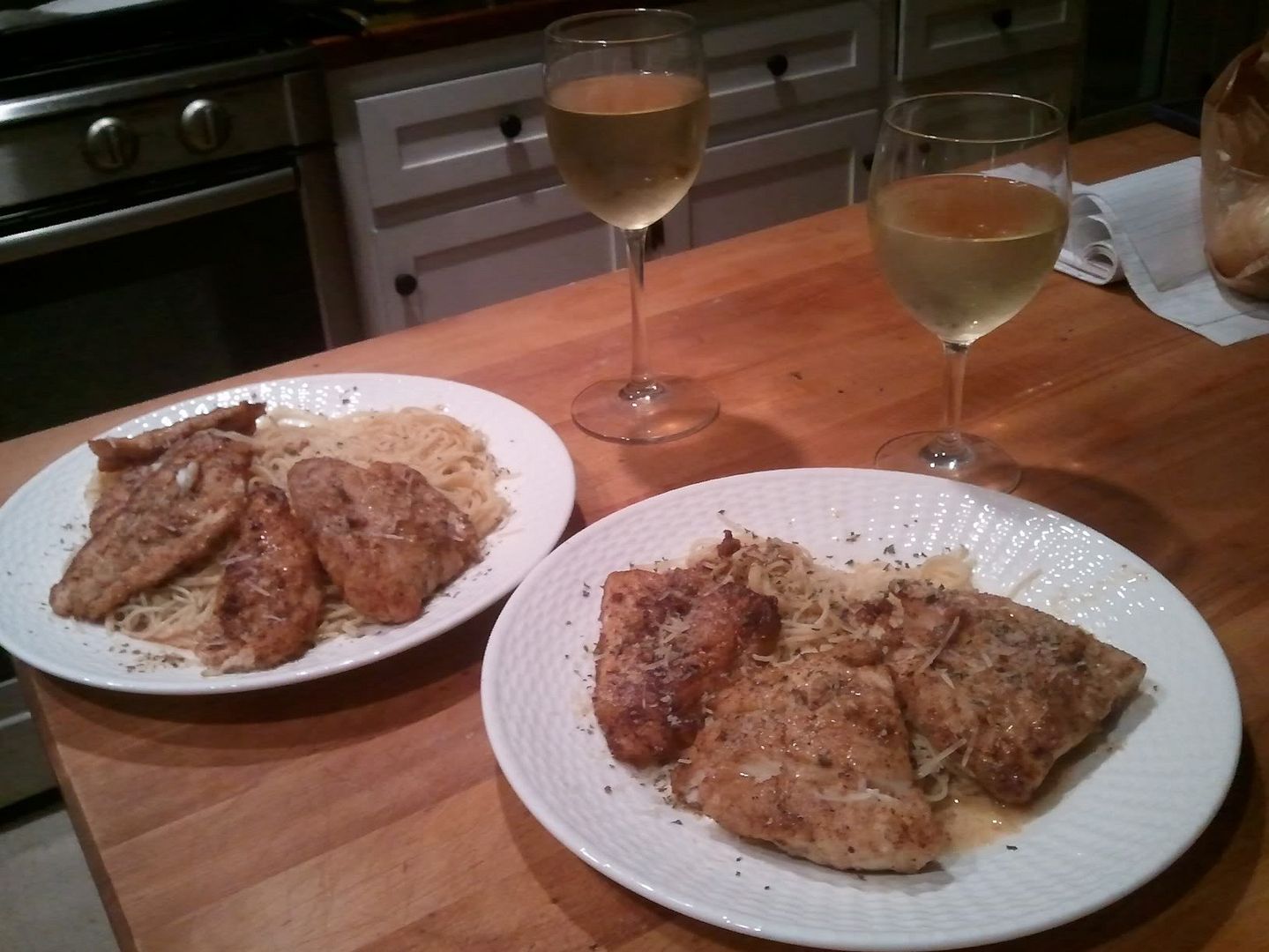 "Whatcha doin' in my waters?"