Home
›
Panhandle General Fishing & The Outdoors
Panama City - Nearshore / Offshore - 5/19
Panhandler80
Posts: 8,028
Moderator
Well, as some of yall probably know it was a bit snotty out there first thing yesterday morning. A bit snotty as in blowing probably 17 or 18. That being said, we cleared the rocks and pointed the boat the way we WANTED to go... straight offshore. After a few miles it was still comfortable (running with them), but fearful that the seabreeze would not combat that offshore breeze as predictred late in the day, we decided to hang a right and run the beach so we wouldn't have to run 20-30 miles straight back into them in the afternoon.
That being said we ended up right off the hill to the west at like 14 miles, an area I haven't fished in years and years. We bumped aorund there for a while and by mid morning the wind was easing and begane to clock some as predicted. We had a copule red grouper in the boat and a trigger or two, but it was slim pickins through there. Found some good breaks, but it was head boat central and beat down.
SO.... we looked at some numbers and notes and decided to make about a 12 mile run due S which put us right above the area I wanted to fish to begin with. Kind of gamble at 11:00 in a slow boat, but we had to make sometihng happen and it looked like the weather was going to work with us.
We made the run and things got a lot better.
Almost true blue water, and lots of life.
Fished three or four spots all in close proximity and at 3:30 started the ride home.
No real "fish of the day" for us... sucks to not have one really noteworthy fish to make the day. We did loose a wahoo at the boat off a flat line (chewed through 31lb steel leader best we can tell), and one knock down on a high speeder. Also had a school of schoolie + sized dolphin that wouldn't chew.
On the way home we ran across of school of smaller dolpin that were hungry, and with a marginal box, we decided to put a little bit of hurtin' on them.
End of day...
9 small red grouper (biggest being 23 or 24")
10 triggers
9 good sized beeliners
15 dolphin
Relased probably 6 keeper gags, biggest being around 14 pounds and a few red snapper that were real pretty... biggest being probably 15 pounds. We were targeting red grouper pretty hard so the snapper weren't too much of a problem for us. Did loose our biggest red grouper of the day to a ***** eater right at the boat. Sucked.
Not the most impressive catch in the world, but like I said, we did choose to abandon our original plan due to weather. I'm out there to have fun, not to get beat up. In retrospect we could have gone to our original area and been just fine. Oh well.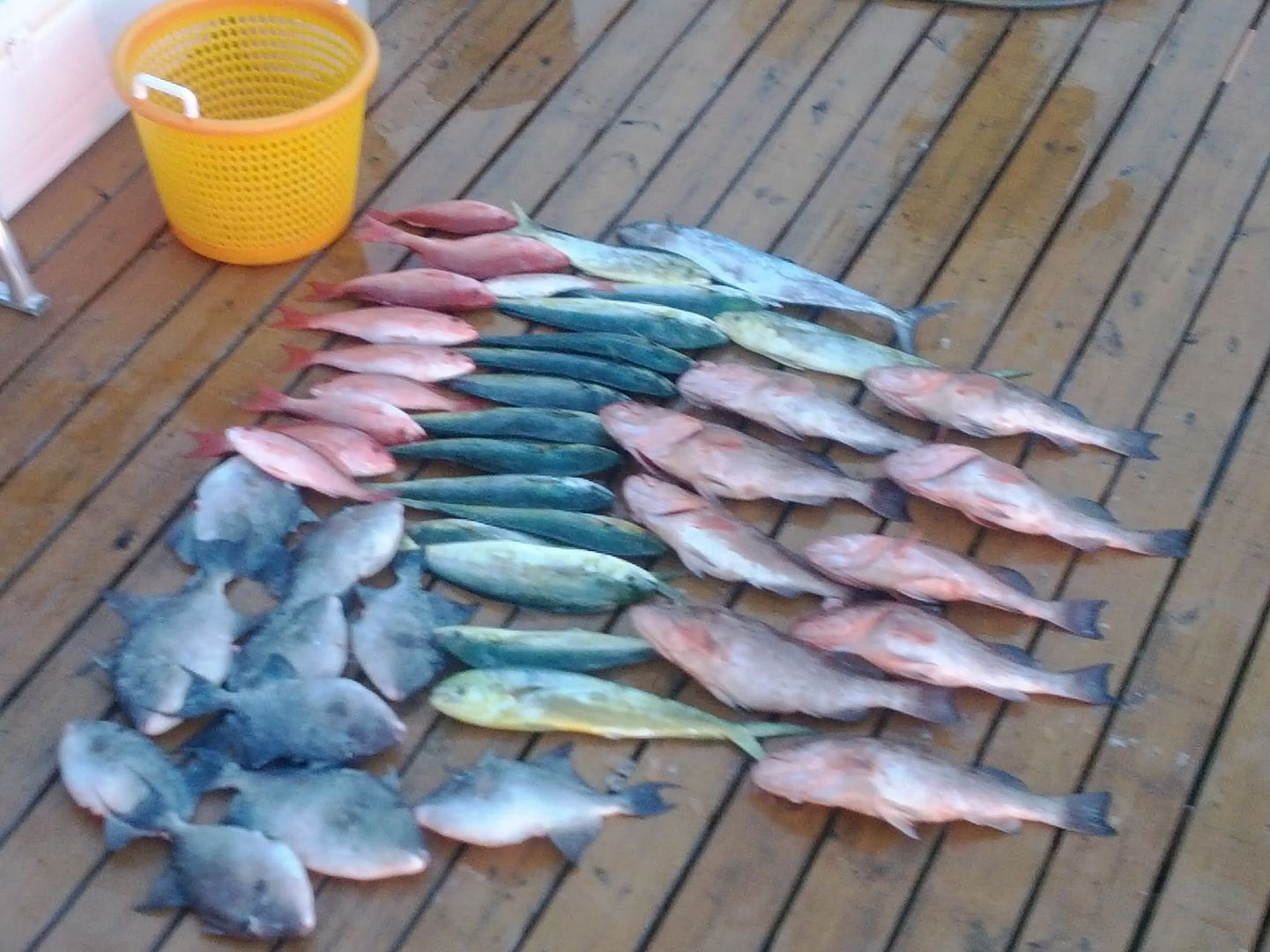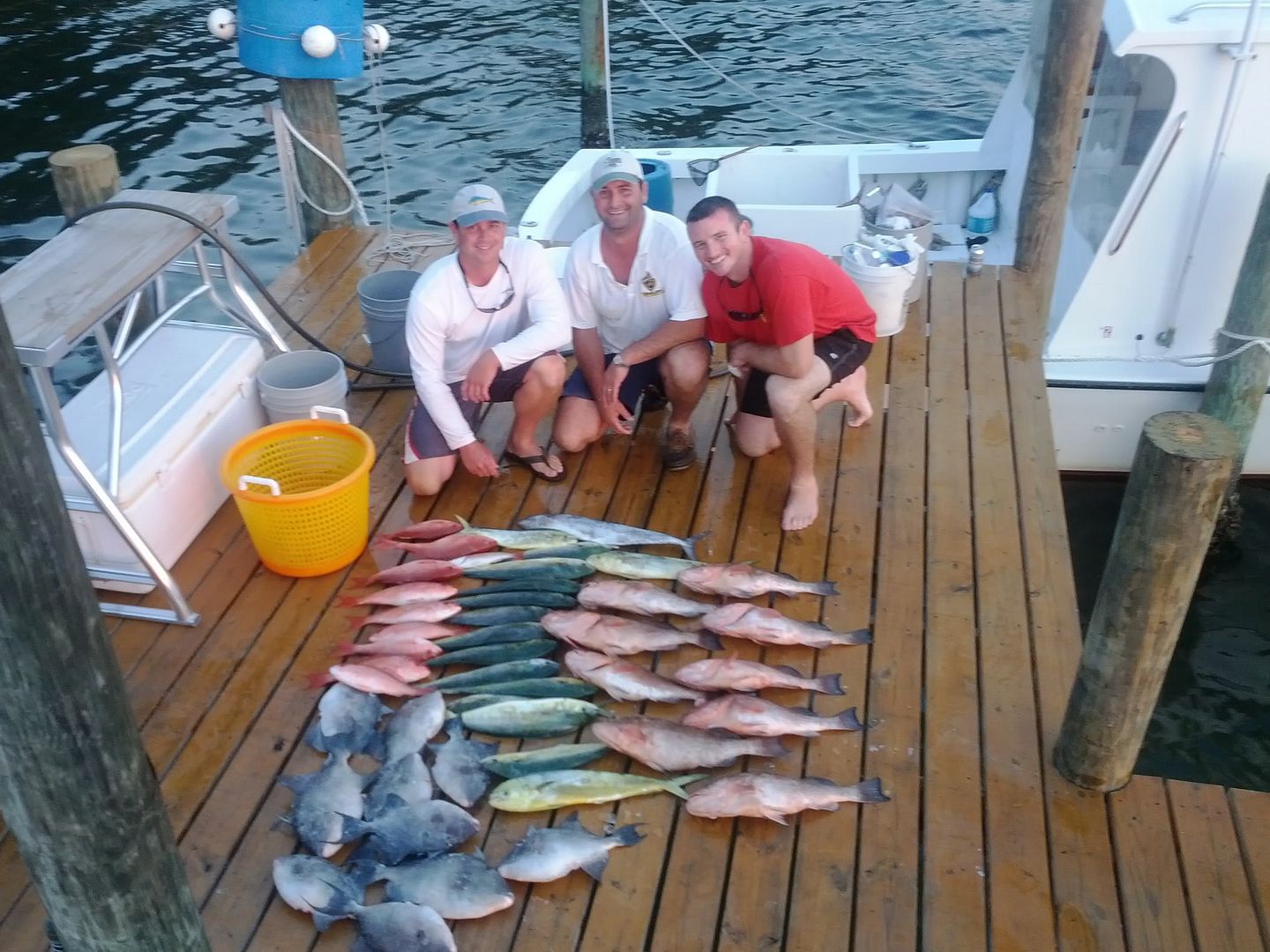 "Whatcha doin' in my waters?"