Home
›
East Central General Fishing & The Outdoors
FSFA Port Canaveral Late Report 6-4

Triple Threat 33T
Port Canaveral
Posts: 18,669
Admin
Well for once the wether reports were pretty accurate and as we cleared the inlet we were met with 3ft seas and about a 10 knt wind. We had some first time offshore junior anglers on board and were hoping for a little calmer seas but all in all it wasn't too bad.
Anglers for the day were my Nephew Nathan, his buddy Bronson and my First Mate Nick. We cleared the inlet and headed South to the Pier where we found the Pogies. One cast and we had enough bait for the day so off we went to a spot on South Pelican in search of a Kingfish.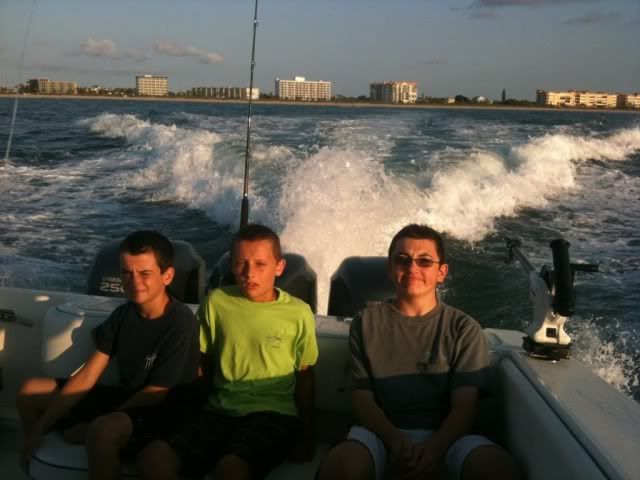 We got to our spot and water temp was about 77.5 so set out a spread of livies and within minutes we had a fish on. Bronson was first on the rod and in short order had the fish boatside. It wasn't the King we were looking for but it was a nice Dolphin.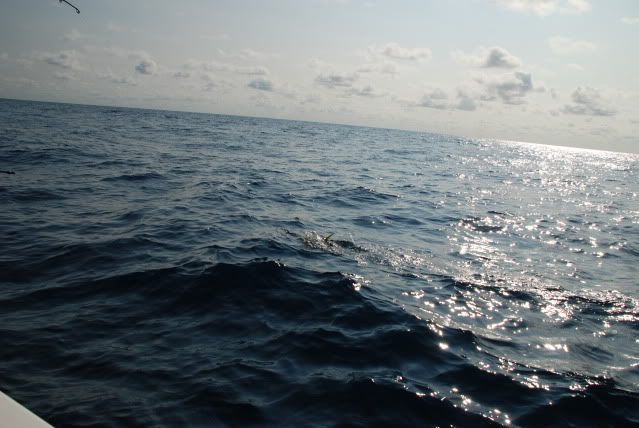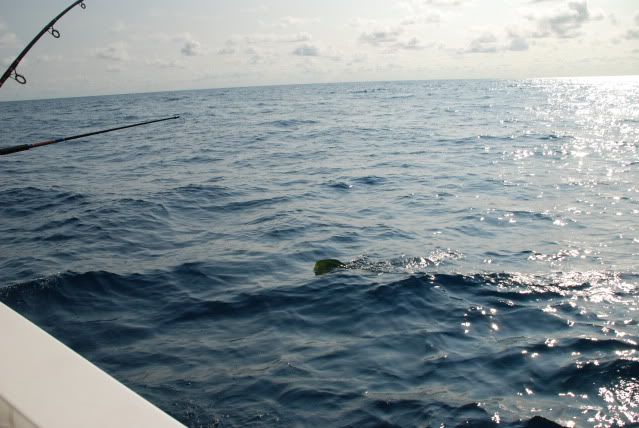 The first Dolphin Bronson ever caught comes aboard.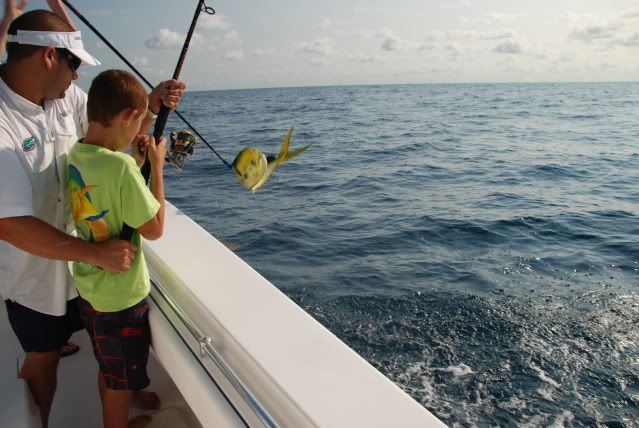 We put the baits back out and next up was Nathan on a nice Kingfish.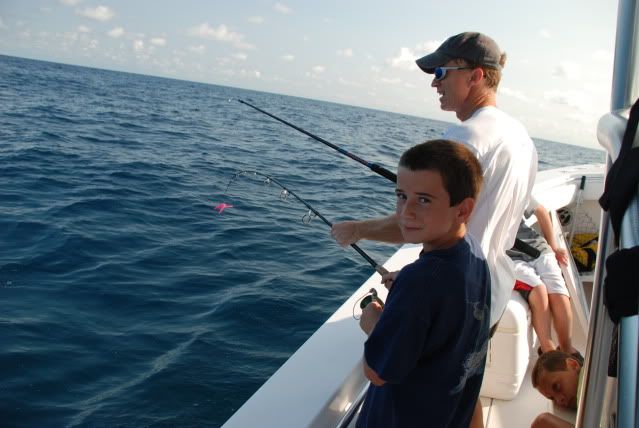 Nathans first ever Kingfish getting ready to hit the ice.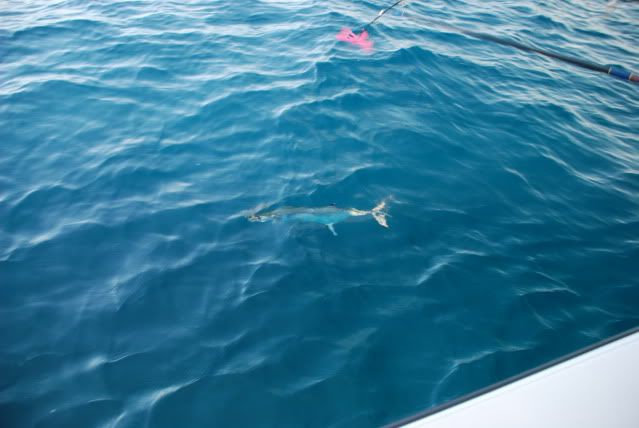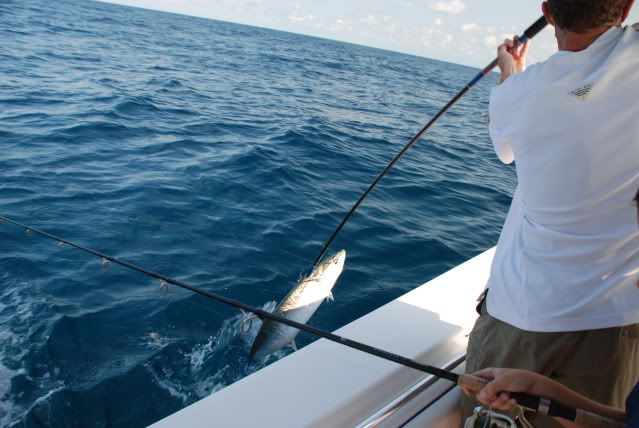 Looks like Nathan is going to the scales.
We worked the area a little while longer and caught several more Dolphin then decided to head a little further offshore in search of a Wahoo. The crew of anglers decided it was a good time to rest up for the next battle.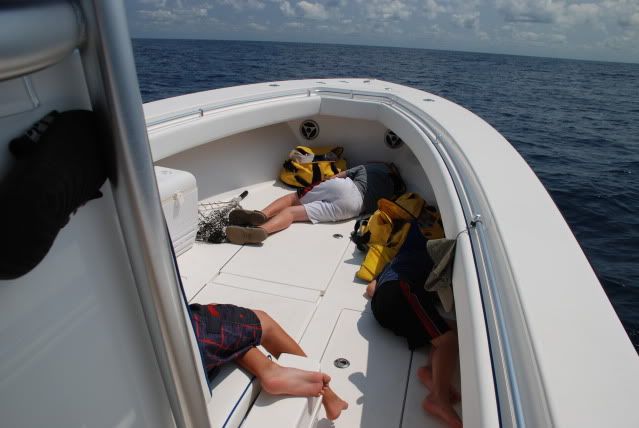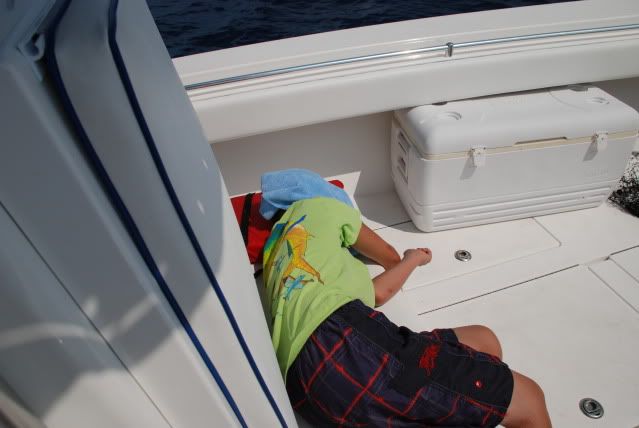 The bite was pretty slow so we headed back inshore to 8A and set out a spread for a bigger King or Dolphin and started looking for a Cobia.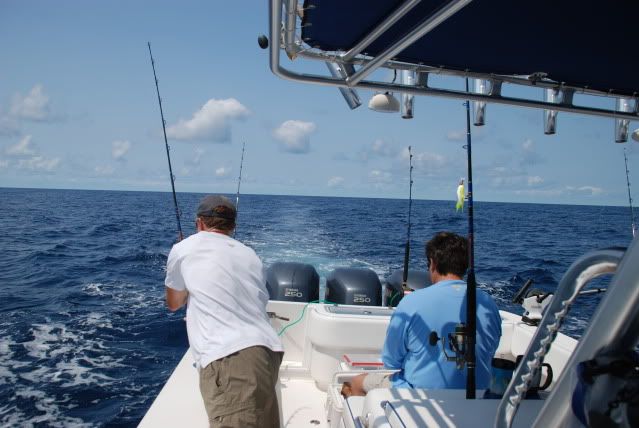 We had time to put one more Dolphin in the box before heading to the weigh in.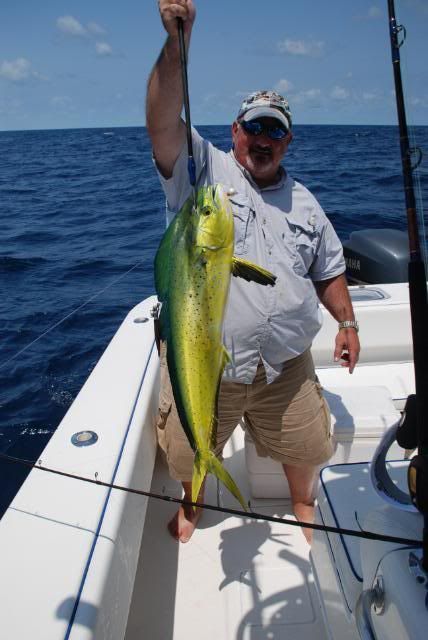 Nathans King stayed on the board at third place for a while at almost 14lbs but was bumped off near the end. We'll get um next time bud.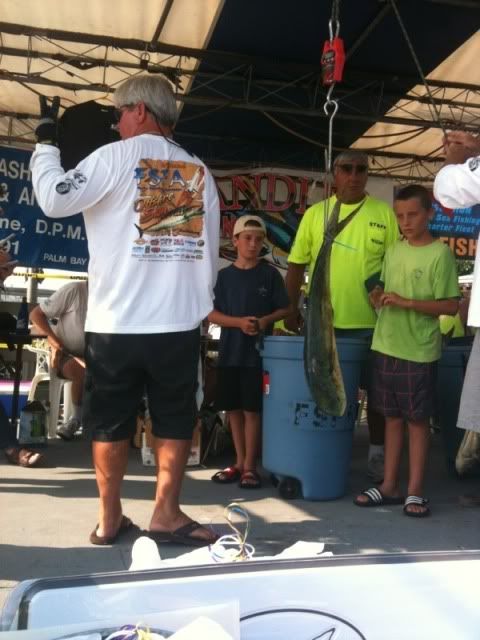 The Dolphin didn't make the board but the kids all had a great time and landed some nice fish that they had never caught before. Trip they won't soon forget.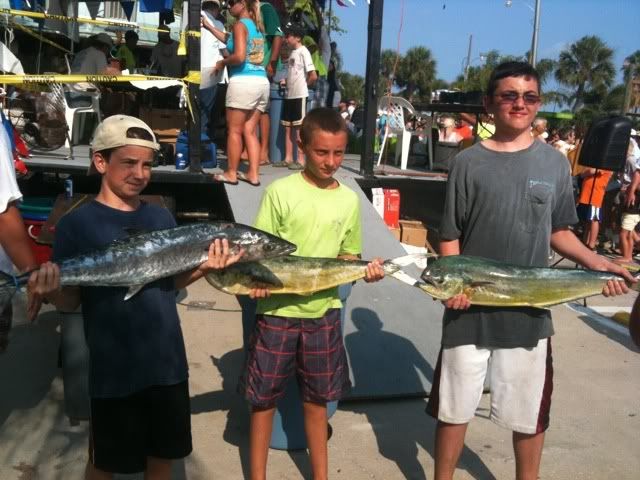 They're all ready to do it again.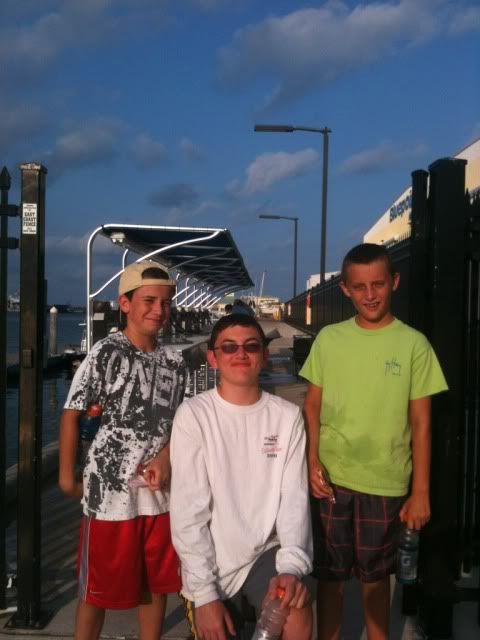 "Lord, hold our troops in your loving hands. Protect them as they protect us. Bless them and their families for the selfless acts they perform for us in our time of need. Amen."