Home
›
Keys General Fishing & The Outdoors
April 16, Marathon Hump & West with pics
TeamTeke
Posts: 972
Officer
TeamTeke had the pleasure of fishing with Dan Bloomquist and his lady friend Evamarie Buskirk from Kalkaska, MI. today on a deep offshore trip to the Marathon Hump. We got an early start and were blessed with calm seas but heavy overcast skies all day. Rain threatened throughout the day but we only had a short sprinkle in early afternoon. The air was heavy and the humidity high.
On the way out we worked a single frigate bird that looked good but it turned out to be the "Lying **** Bird" and no one appeared home. We also watched a free jumping sailfish but had no luck on a chance for him.
On to the Hump we pushed...Dan and Evamarie were settled into our new bean bag chairs that made the long ride out quite enjoyable. Once at the Hump we had multiple groups of birds working. I set up my usual trolling spread and got in the boat rotation following the action. (Winds were calm at about 8 kts, and the Hump strangely had a very weak 1/2 knot current). Water temp at the Hump was 84.5.
I worried early on because it took a while for the first strike to occur. Shortly thereafter though, we were hooking and boating very nice trolled tuna, both blackfin and skipjack on every pass. Our first dolphin came as we reeled in one of our tuna. I saw the gold/green flash just behind the boat. I reached for the pre-rigged pitch rod with bally but the 10# fish aggressively hit a small tuna feather we were retrieving only two feet from the back of the boat. By late morning we had our fill of tuna and pointed the boat to the west staying out in the deep 900' water. We found other birds working about 2 miles from the Hump. We tallied three mahi from this bunch taking the bull and cow but loosing a third nice fish of 18# or so to a pulled hook.
We found a couple more mahi on scattered weeds in the deep. Finally at about 2pm we brought in the spread and pushed at a fast clip home. Nothing to be found inside of 700' for us. With the high price of fuel making the decision to run deep is always a tough one. It is never a done deal/sure bet out there.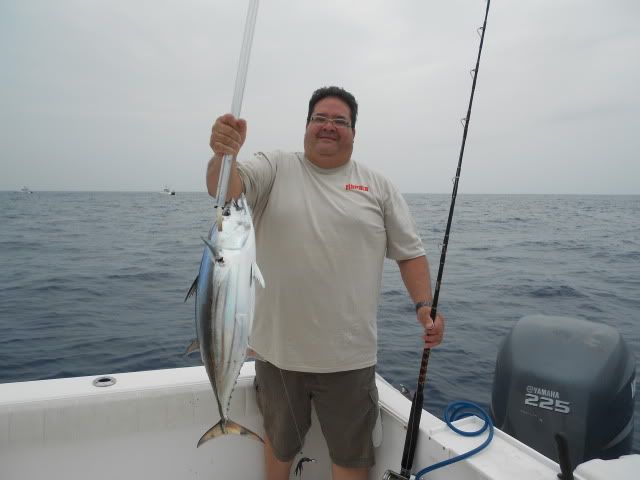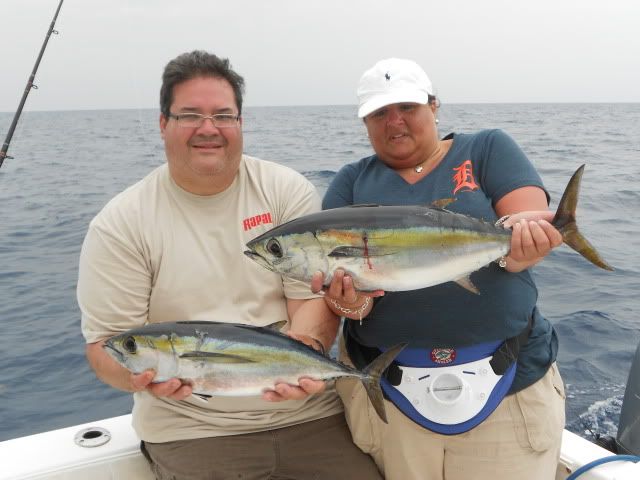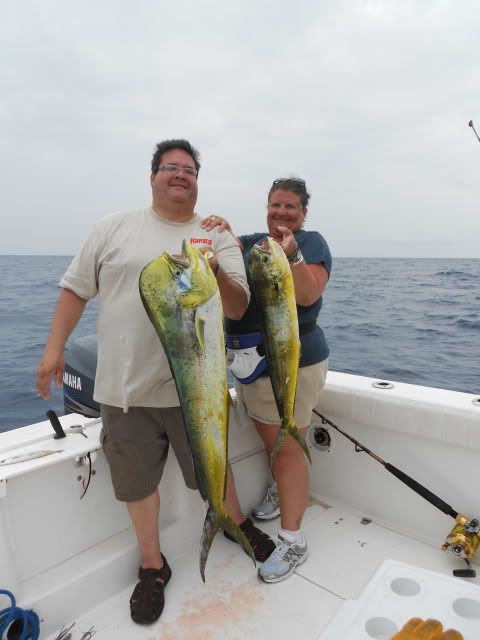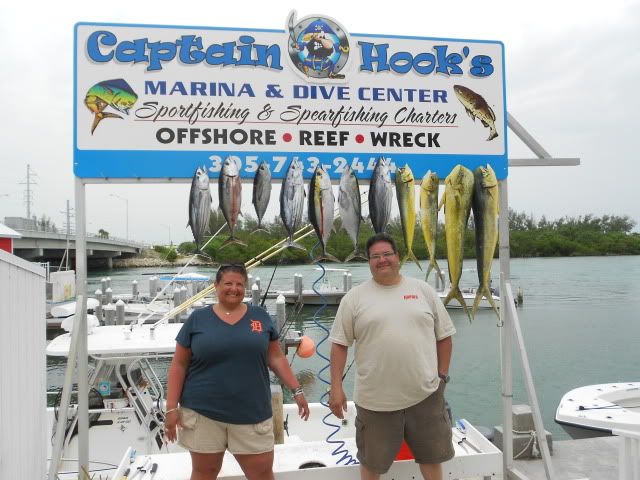 Happiness is the journey, not the destination.