Home
›
Sportsman's Kitchen
Fresh yellowfin BLT sandwich... talk about tasty!
Panhandler80
Posts: 8,028
Moderator
Yesteday's lunch.
So, first I marinated a few yellowfin steaks...
Soy
Teriyaki
OJ
Wasabi powder
olive oil
sesame seed oil
garlic powder
onion powder
black pepper
salt.
Soaked in marinade for maybe 45 minutes and then at the house cooked on about a super hot grill for maybe a minute on each side. Wrapped steaks in tin foil and let them continue to cook themselves while in the ice chest.
Served cold out on the boat. Ciabatta bread coated with mayo and then:
1. Lettuce
2. Tomato
3. Deep fried bacon
4. Avaccado
You talk about a good sandwich! Absolutely fantastic.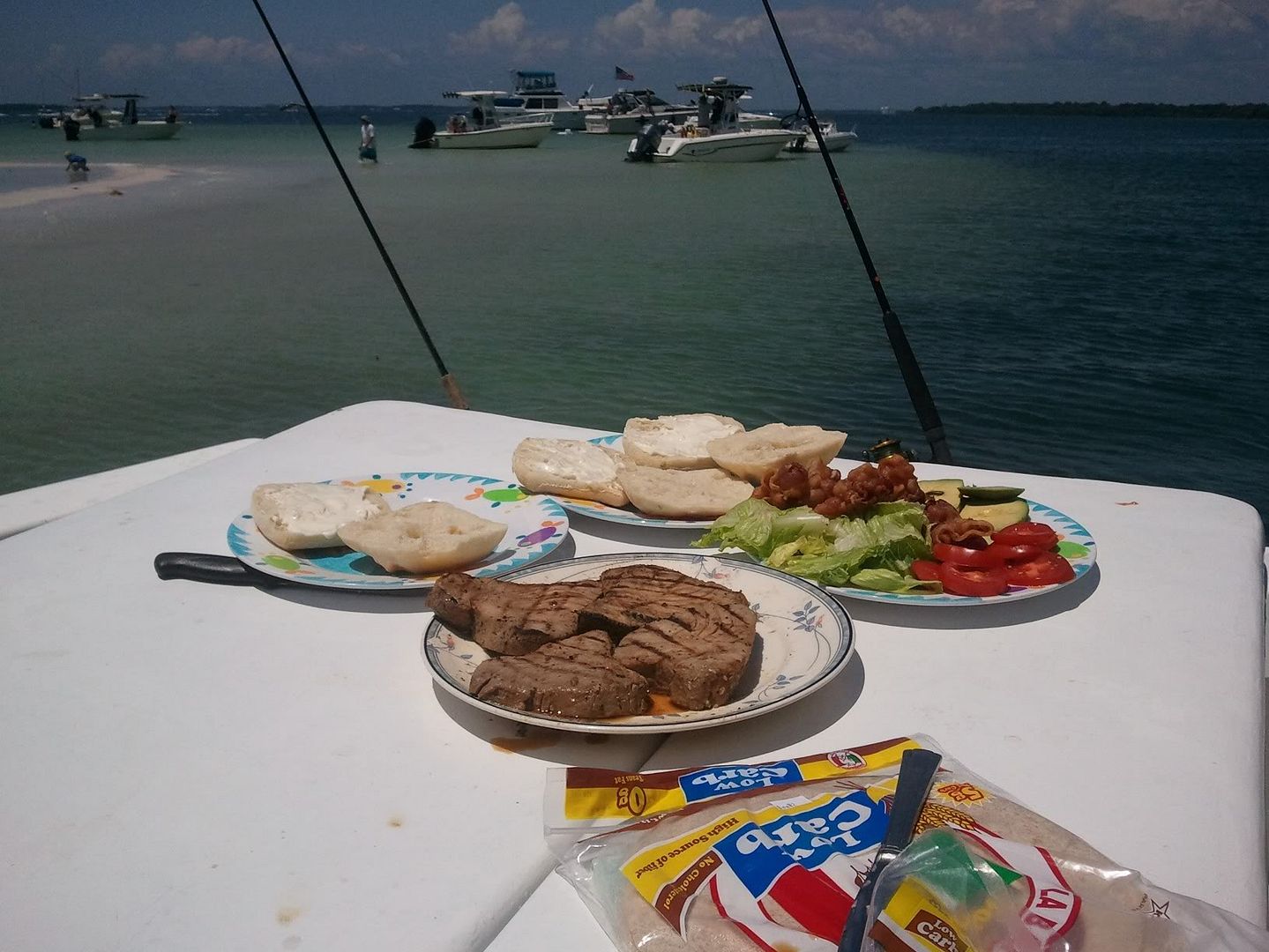 "Whatcha doin' in my waters?"