Home
›
Tropics
Panama Fishing Report - Yellowfin Tuna in the Gulf of Chiriqui! - April 7-22, 2012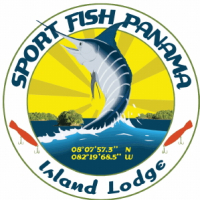 Pesca Pimp Panama
Posts: 181
Deckhand
We've hosted a few different groups of clients here at Propiedad de Paradise Lodge, Isla Paridas the past couple of weeks and to tell you the truth the "bite" has been far from solid! Massive schools of Squid, small Sardines, and other small fry bait are slowly moving well up into the northern half of the Gulf of Chiriqui and are followed by huge schools of Yellowfin Tunas and Porpoises. The problem with the Tuna bite has been that they are so fixated on whatever prey they are pursuing that the normal offerings such as live Blue Runners, Bonitos, Poppers, and Jigs more often than not, go unnoticed. Even when thrown directly into a massive boil, the Tunas seem to go out of their way to avoid our baits. We did have some luck, and catch a few, after scooping up some of the fish from one of the the bait balls with a little larger sized baits and pitching them to the tunas. Even with fluorocarbon leader and small hooks this wasn't automatic. When the opportunity arose we'd fly the kite and that seemed to really get the Tuna interested. Problem is right now that the seas are so calm with little to no wind to put up the kite. Every fish we caught and the fish caught by the captains that I know from other outfits most definitely had to put in some work to get their clients tight the past few weeks.

We had some luck inshore with the Cuberas, Amberjacks, and Roosters even though it most definitely seems that the "bite" is still a little slow now. But that didn't keep us from having a good time.

We've got the full moon with some big tides coming up the next couple of weeks so hopefully it'll be good for the fishing.

Enjoy the pics...............