Home
›
Off Topic
Cleared my head.
pointerDixie214
Posts: 5,658
Admiral
Well, Seth's funeral is today at 2 EST. Couldn't sleep last night, so I got up early and went for a ride.
Was up the top of the first peak by 7:30. Hung out up there thinking about Seth and my friends, and then bombed downhill. I really feel a lot better now.
Only downside was, on the way down, I heard a snake fire off. Slammed my brakes so I could see where he was, since there was a guy coming up the hill with a dog I could see, and my buddy was coming downhill behind me. Saw this bastage perched on a ledge about chest height and he was PISSED. He settled down a bit by the time I got my camera out, but man I haven't seen one that mad before.
After about 2 minutes, dude walks up with the dog and the snake calmly slithered off like nothing happened.
I am just glad I didn't panic, because the trail was about 2 feet wide, with a several hundred foot cliff on one side, and this dude on the other. lol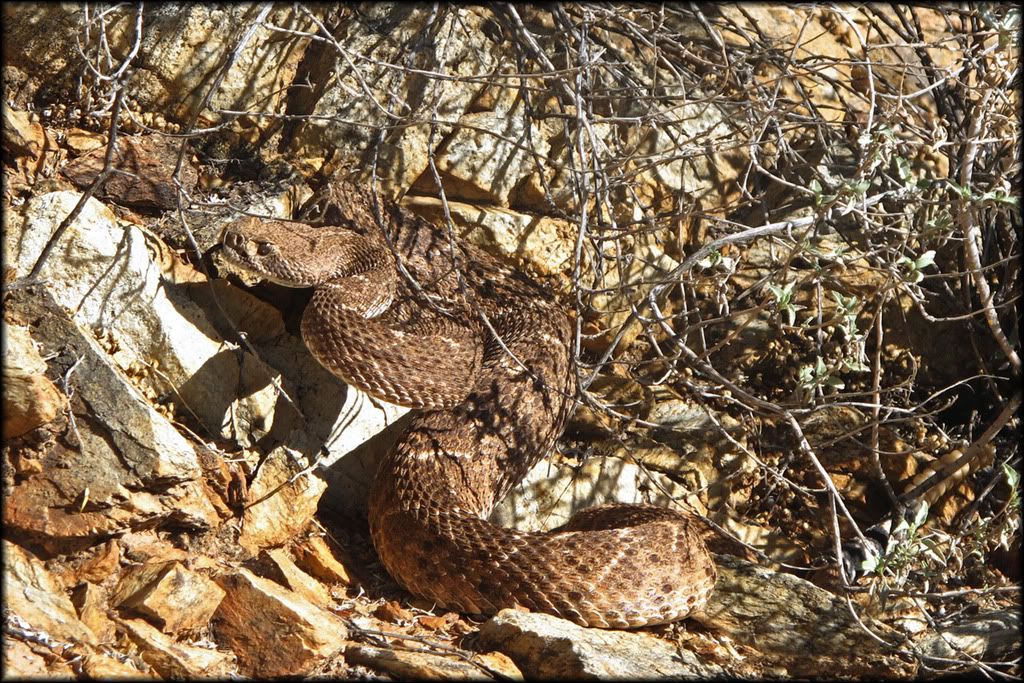 Then, pulling into my drive at the house, I see this guy running under the fence by my garage into the preserve.
The desert is waking up for spring. That's for sure.
"Her beauty radiated like a beacon from a lighthouse!" - Buddy McCoy :hail