Home
›
Big Bend General Fishing & The Outdoors
"Beautiful Day To Chase Cobia" Homosassa 3/29/2012

Ruff One
Homosassa
Posts: 1,968
Captain
Seas were flat, wind was perfect, water temps. are on the rise, it was one nice day to chase the brown bombers. We had decided to go out and fish a wreck in 25 ft. but on the way we would hit some good structure spots . First stop Mrs. Ruff One hooks up, and after a few runs, gets off. Next I connect and of all things, the brand new circle hook breaks in half, fish gone! Finally Gail boats one and it's 1/4 in. short! Oh well, we move on and head out to our final destination. Set up, chum bag out and the current is perfect. The grouper started hammering out baits, and they are rocking us up big time.(When grouper season gets here they are in trouble). We can't lock our reels down, because the cobia will break us off, so we suffer. Then the big one shows up, and Gail has him hooked up. He fighting it out in back of the boat, and Gail's trying to keep him off the wreck, but he finally gets there and he's gone. There's a smaller one with Gail's, and I pitch my 8 In. Hammer Head Jig and he hits it. In the boat he goes, but he's short also. It was one nice day to chase cobia, and we had a ball. The big one's out there, and we'll be back!!
Gail's trying to stretch him out!!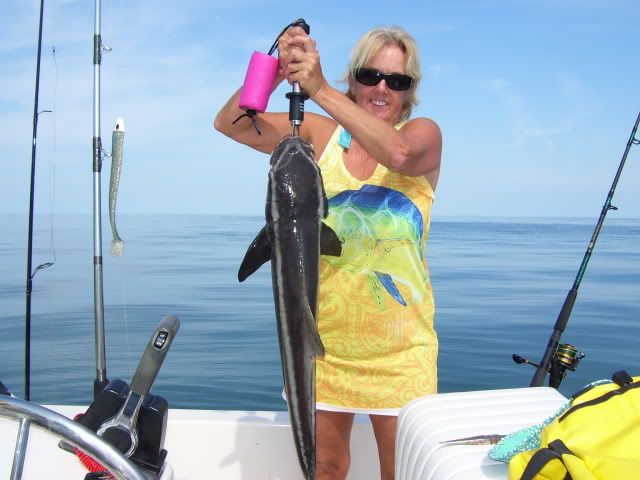 HammerHead special nailed this one.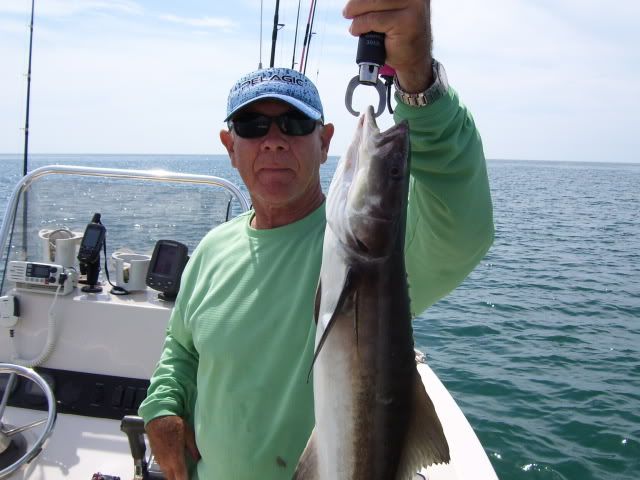 Release shot.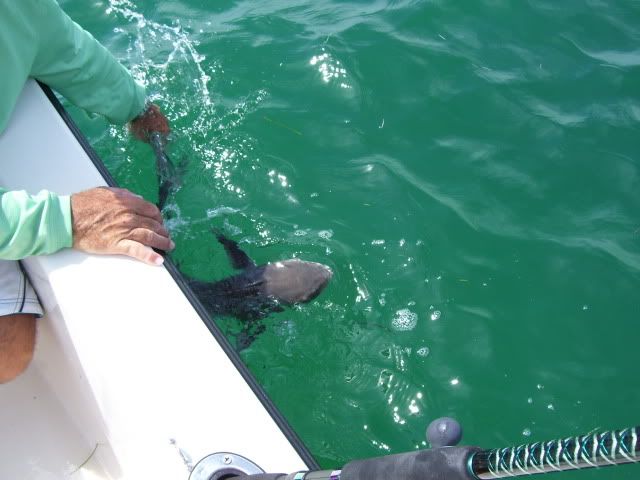 Enjoy
[SIGPIC][/SIGPIC]