Home
›
Evinrude
Need ram ficht help bad!!
So I guess ram fichts leaking oil is a common issue but this oil leak is driving me crazy. I just really want to find the correct anwser and that seems to be left unsaid in the other posts on this issue. After a few expensive trips to the 'rude dealer and reading about this Im starting to think im going to have to live with it. I recently bought a boat with twin 2003 BRP 200s. The Port motor is bone dry but the starboard motor pukes used black oil out of the midsection/ lowerunit gap and leaks XD50 out of the throttle bodys and down the midsection while sitting. Plus the leaking motor uses way more oil and smokes apon acceleration . The motors run flawless and only have 215 hours on them. The first time I took it in for this problem I was told that compression, lift pumps, injectors ect where all fine but the reason the star motor was leaking was due to a reed valve problem in the port motor. Causing the star to be over worked. It was repaired and I took it out that weekend and put 140 miles on the boat to find it leaking again. Took it back and was told the oil return line was restricted. Took boat out and again still not fixed. Then they said the 90 degree elbow on the oil tank return was clogged. Was repaired and after running it this weekend still leaking. I didnt bother going back beacuse the dealer then said this was normal operation and to forget about it. After calling around to some other dealers in south florida everyone keeps saying this is normal?
I understand that these motors do leak the xd50 from the throttle body shafts and I can live with this, but this black discharge from the mid section shows something is causing eather a build up of unburned oil due to some short of oiling problem or a restriction . I pulled the return line off of the tank and made sure I am getting return oil flow, my vent line on my air box is not kinked or blocked. I ordered the oil pressure regulator on the oil return line today to see if any change. If none I'll probly replace my lift pump as well.
Also I called and talked to someone at DFI in Alabama (extremely helpful guy) who is the first person to agree that something's for sure wrong. He advised me to take my boat to a dealer called bluewater boats in Daytona which Ill probly do soon I'f I can't figure this out. I just hate to have to drive the 3 hours up to them but DFI said they're hands down the best. Does anyone have any advice or know a good evinrude dealer with Ficht experience?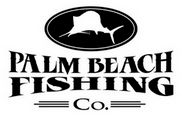 Captain Aaron Gray USCG Master 100 Ton
Palm Beach Fishing Co. Website
Palm Beach Fishing Co. on Vimeo
Palm Beach Fishing Co. on Facebook