Home
›
General Freshwater Fishing
Johns lake pre fish and a BIG BASS!
Bass2bucks
Posts: 654
Officer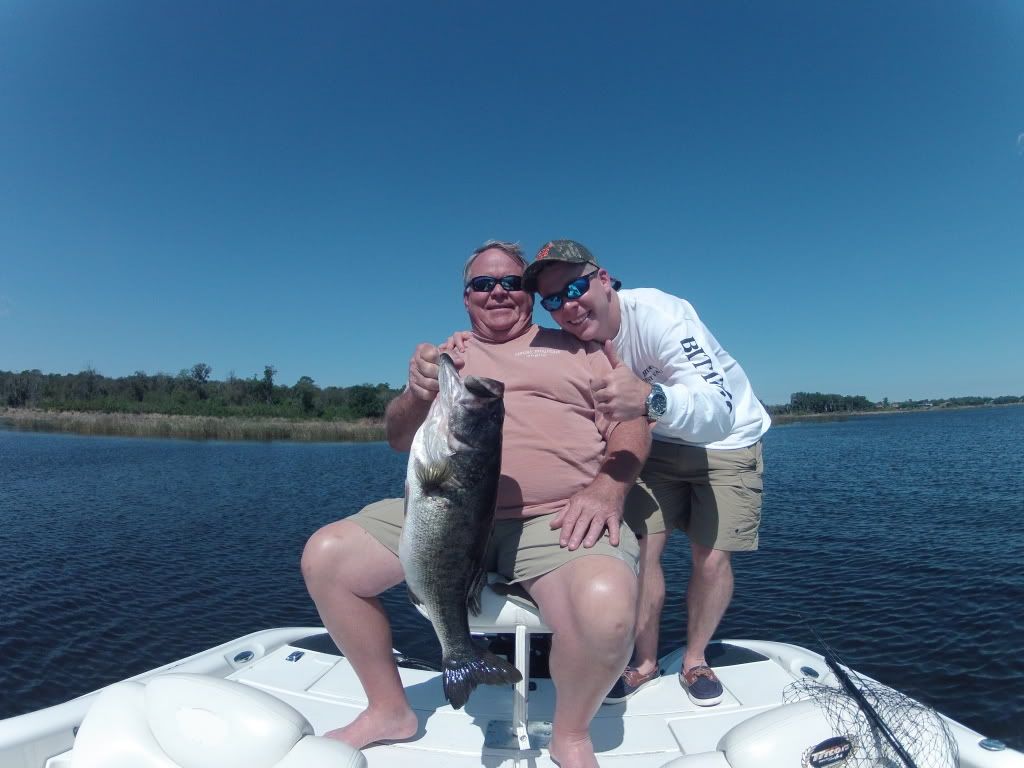 Next month I have a tournament on Johns Lake in Clermont Florida against a group of guys who are GOOD. When I mean good I mean that if you don't have at least 5 bass weighing 20 lbs or more than you need not waste your time weighing in. That being said, I know I have my work cut out for me; especially since I have only fished this lake a total of two times before today. My plan of attack today was to look at Navionics charts and find where all the major spawning flats in the lake may be. I was then going to fish the first contour line off of the flight hoping I would bump into some sort of off shore grass.
With most of the fish coming off the beds lately I wanted to target post spawn bass. The reason is because once all those big females are spawned out they usually hang out in a little deeper water right next to their spawning flat and I wanted to bump into a few of them today.
I spent the majority of my day with the trolling motor on high doing a technique known as "power fishing". This type of fishing requires you to cover as much water as possible as fast as possible with lures like crankbaits and rattle traps. My crankbait selection varied depending on what the water quality I was fishing was. With a strong west wind today I would run to one area of the lake and fish clear clean water and then fish areas on the other side of the lake that would be very stained, almost muddy.
I caught my fish today on a Strike king 1.5 crankbait in firetiger (Stained water) others came off of a Strike King KVD 2.5 sexy shad (clean water) a chatterbait and a Carolina rigged Bitters fluke in Christmas Color (I love this color). My dad came with me today and as youll see in the video he had an absolute blast!