Home
›
Ten Thousand Islands General Fishing & The Outdoors
Jewel key overnight
bonitabob
Posts: 675
Officer
My buddies Darrin and Tyler came with me for an overnight foray to the 10k islands. Darrin used his boat to "mothership" me in and we decided on Jewel key. I usually paddle out and it takes anywhere from 1 1/2 hours to three, depending on the tide. We made it in 5 minutes. That was very cool. We set up camp and went straight out to fish.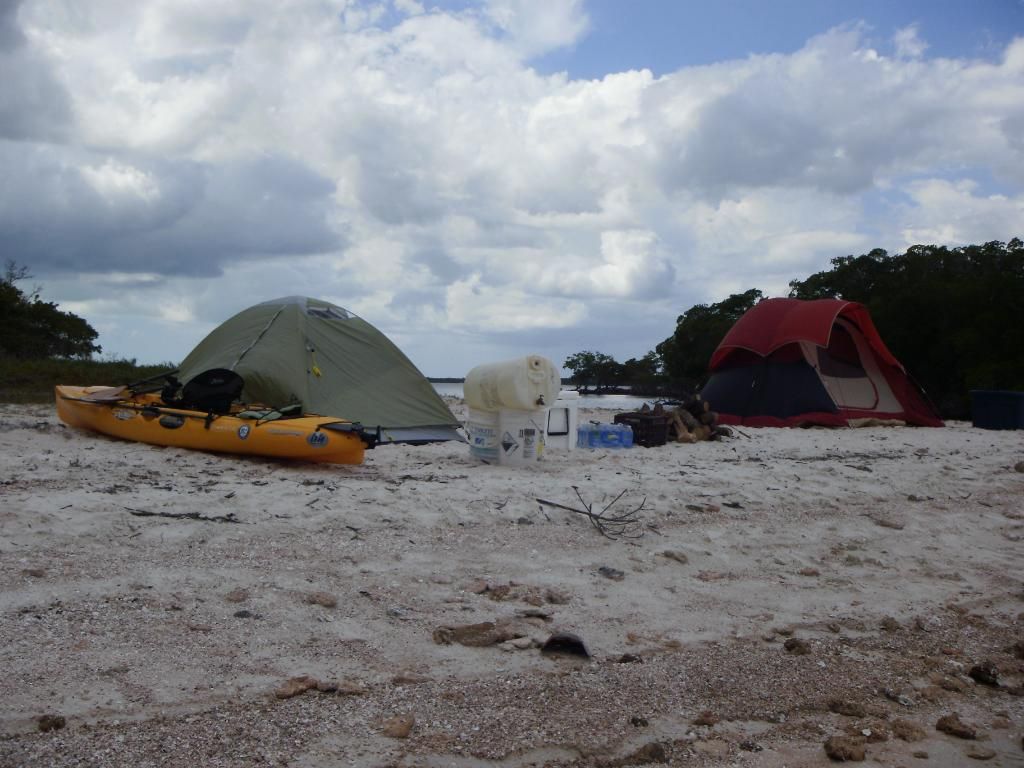 We started nearby and began working mangroves and deeper cuts. There were also some nice oyster beds with ledges. The entire area looked like fabulous fish habitat and they all had something in common, no fish. we kept looking and finally Darrin scored a little snook.
We headed over to the middle of the bay to an oyster bar. the trout started to bite, but it wasn't on fire. Tyler hooked into what looked like a redfish, when it got closer looked like a snook, and when he got it up, proved to be a giant trout. I mean he was BIG! He managed to get away at the boat. Sometime around 3pm, the storms came. We hunkered down in our tents till it went away, and fished some more. Darrin hooked a large redfish that straightened his hook, but all we managed to boat were trout and a nice flounder. The smallest trout in this picture was 18"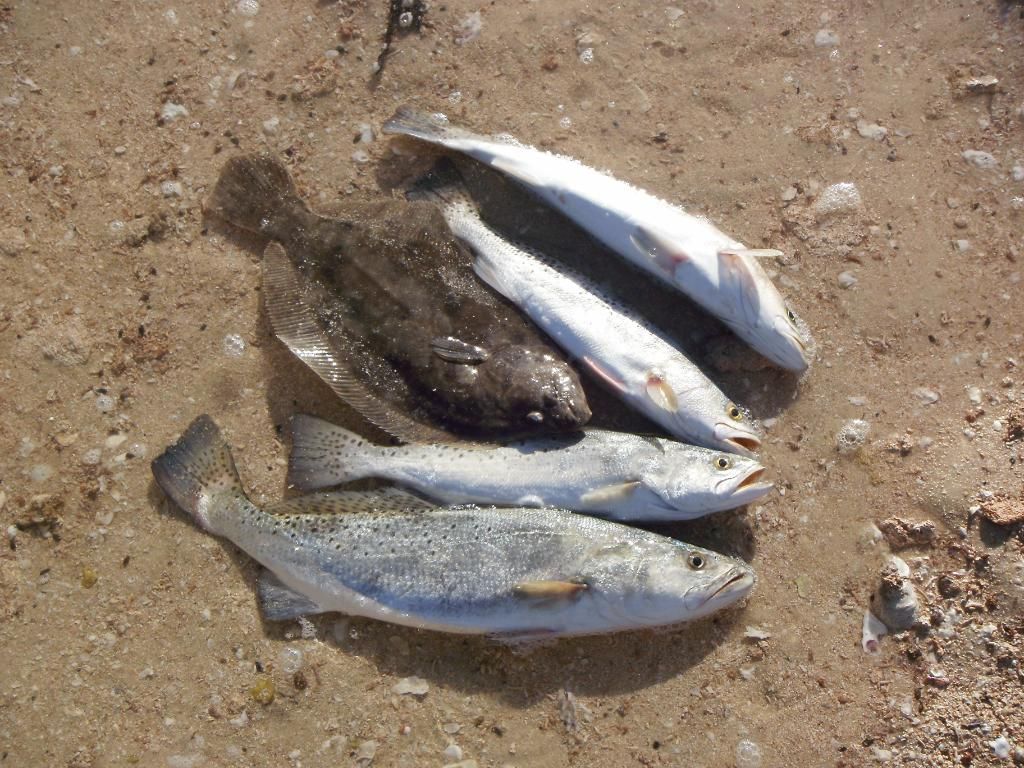 When we got back to camp, it was late. We ate well, sat by the fire and set a couple of shark rods out. It wasn't long before the drag was screaming. We hooked around 8 sharks but landed zero. Either line or leader failures plagued us until we gave up. we turned in without having a whole lot of luck, but it was still a very nice day. In the morning, I woke up early to make coffee and watch the sunrise.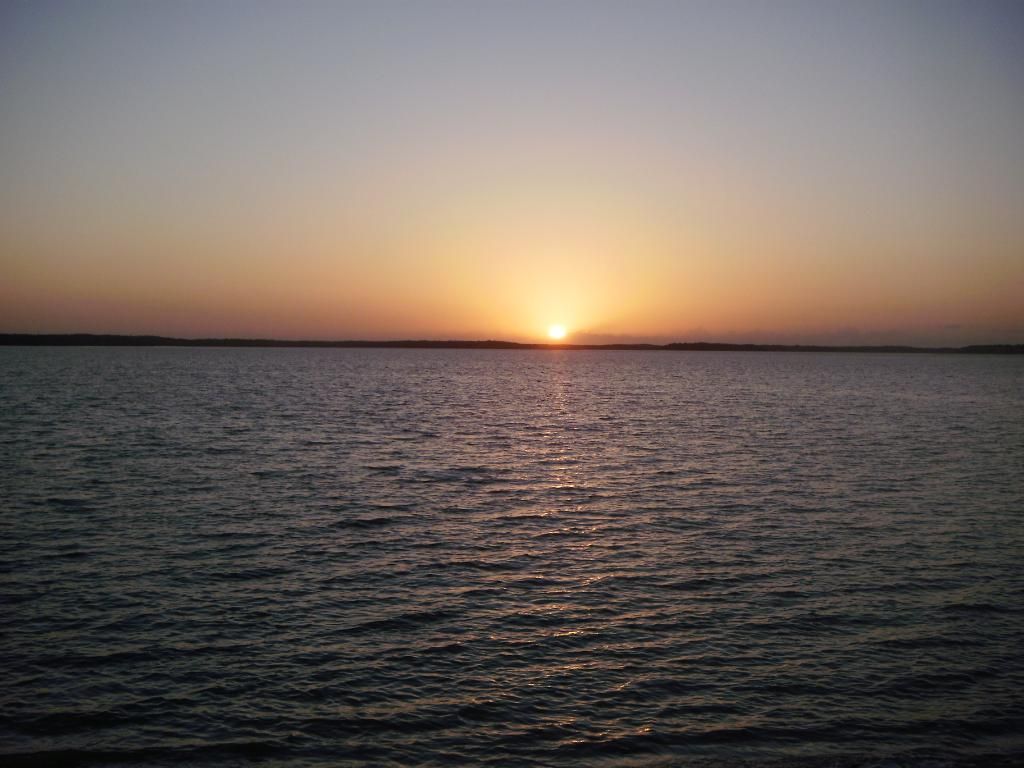 We fished a little at the camp and I took a few photos;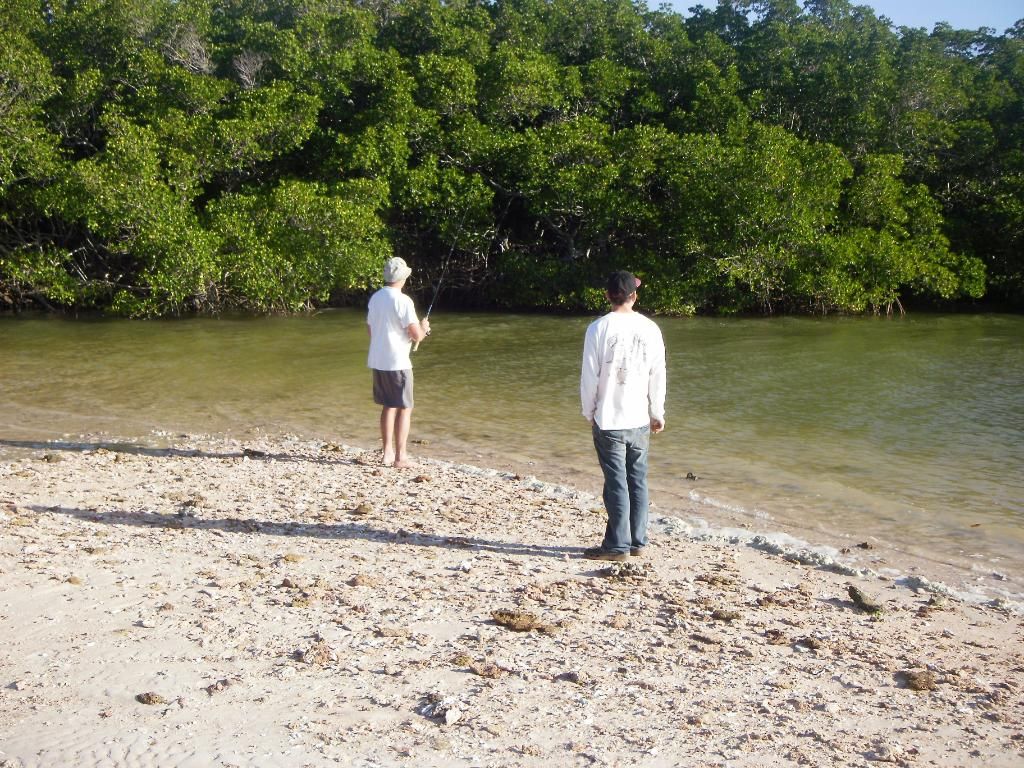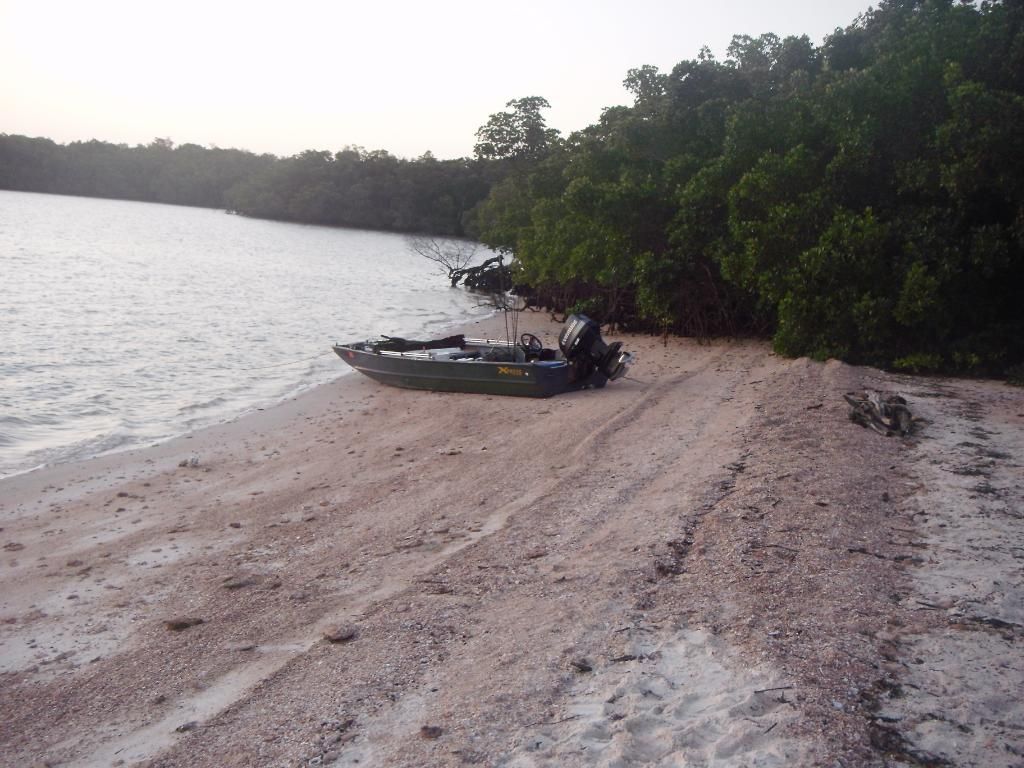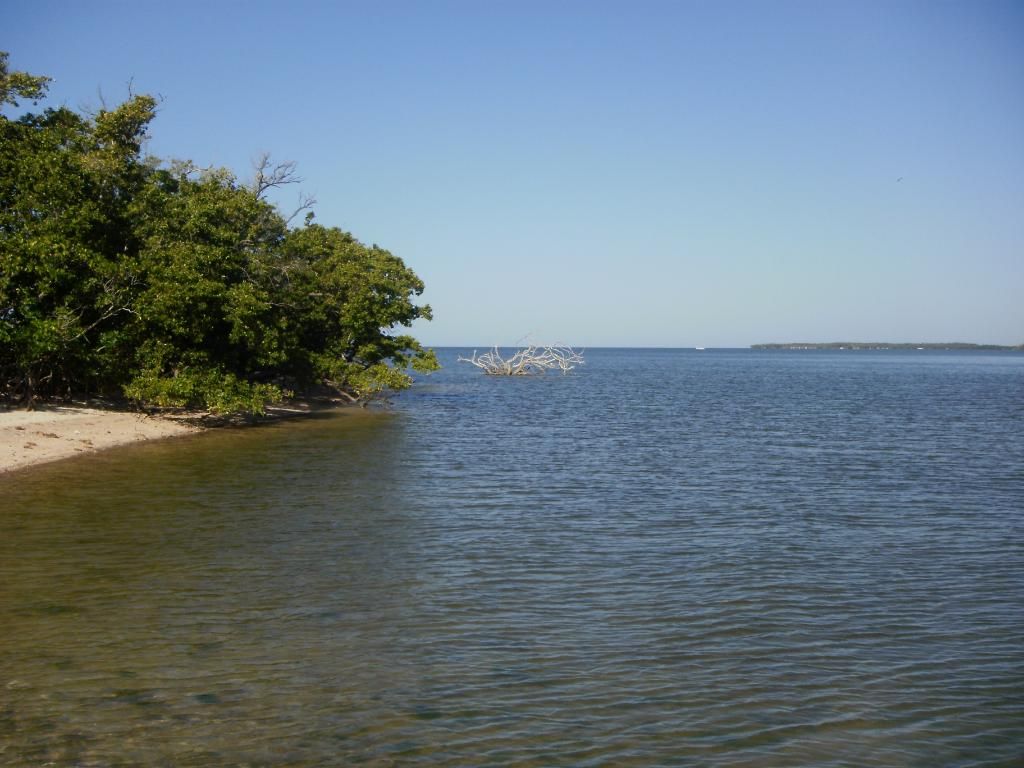 It was while packing up camp I realized I never even put the kayak in the water!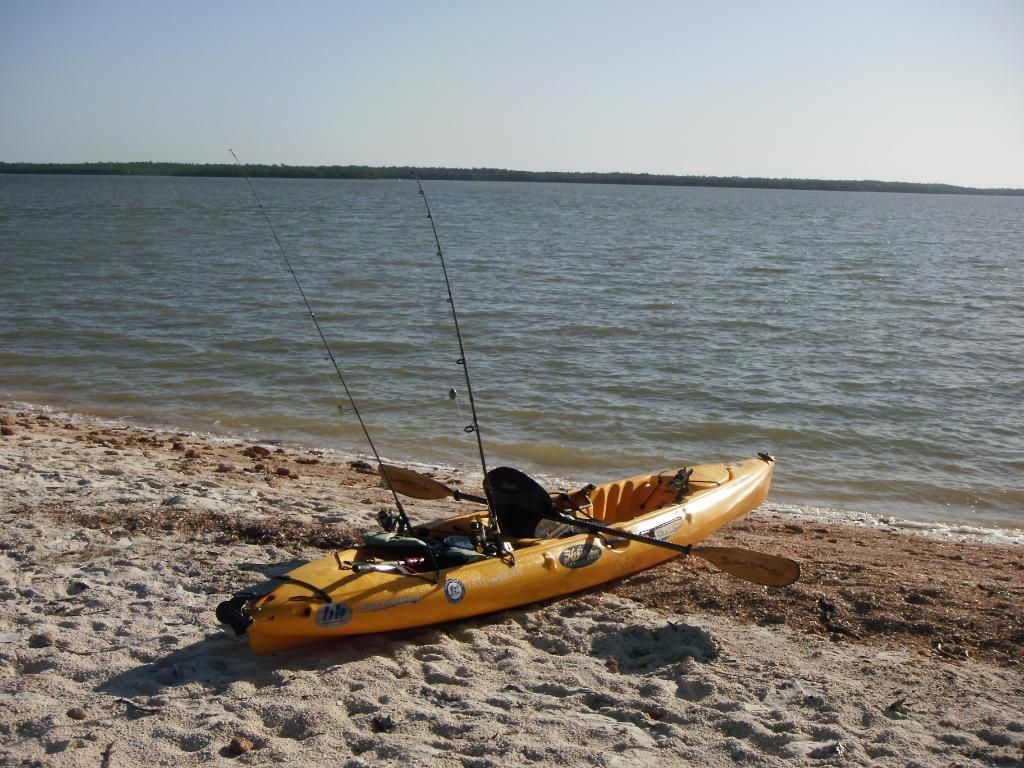 I guess I will save that for next time. We didn't catch a lot of fish, but it was a lot of fun camping out there. It's a cheap way to spend a weekend!