Home
›
Southeast General Fishing & The Outdoors
Jupiter Yellowtail 6/29/11
RockNReeler
Posts: 1,067
Officer
Cloudy skies and a strong promise of rain escorted us out of the inlet at 6AM on Tuesday. Reports of Yellowtail and Mutton just south of the inlet had us excited about the day's prospects. Set up a drift in 76 ft of water about 4 miles south of Jupiter. Had to use 5oz lead to hold bottom due to unexpected winds and current. Broke open a box of squid and proceeded to catch a good assortment of Yellowtails, Triggerfish (big, but do not keep them), Grunts, and a few nice Porgies.
On the 3rd drift, we also tried drifting "right on top" of the reef in 68 ft of water, but not much luck there. Moved back out to 76 and put a few more in the cooler before massive rain appeared just south. Headed back to Blowing Rocks to filet and celebrate.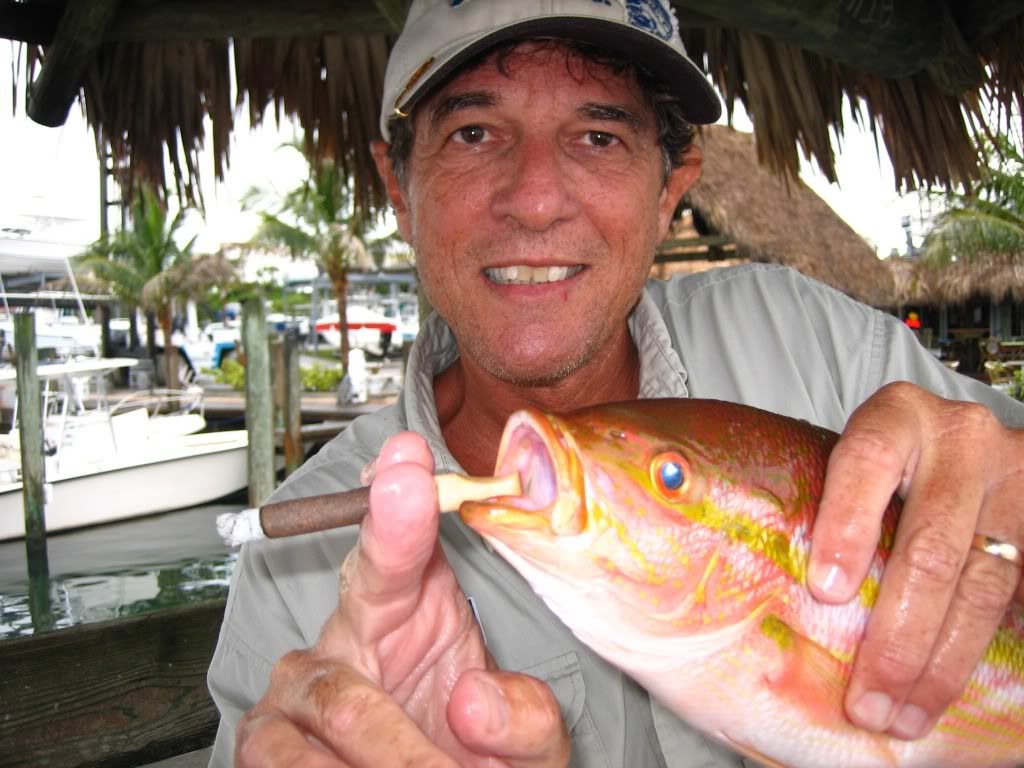 Although a short day of fishing, it was fun and productive. Special thanks to my Best Mate (Becky) for snapping photos and going out on a "Blustery Day" to fish with me!