Home
›
General Paddle Craft
Pine Island
bonitabob
Posts: 675
Officer
Went out the the Sound today with Allen Reddick. When I arrived at the launch I found the conditions could not be better. Clear sky, no wind and low tide. I brought an extra Hobie for Allen to try out and took off looking for the fish.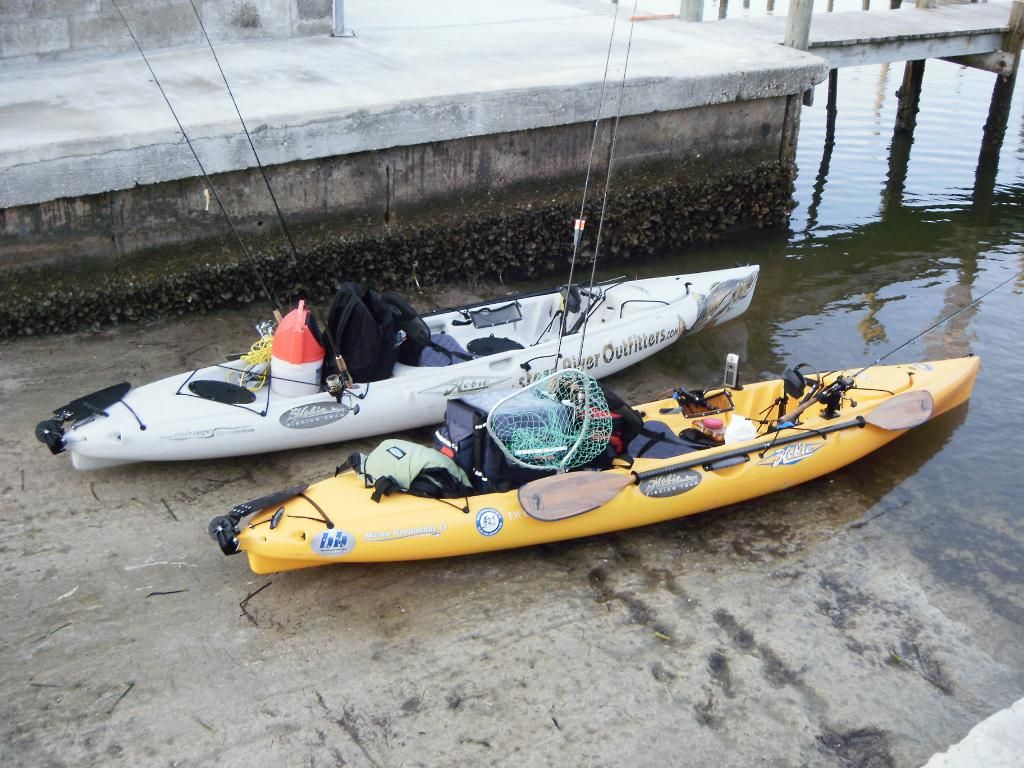 There was a little ripple to the water, but we were still able to see the fish moving.
It wasn't long before Allen hooked up with the first red of the day.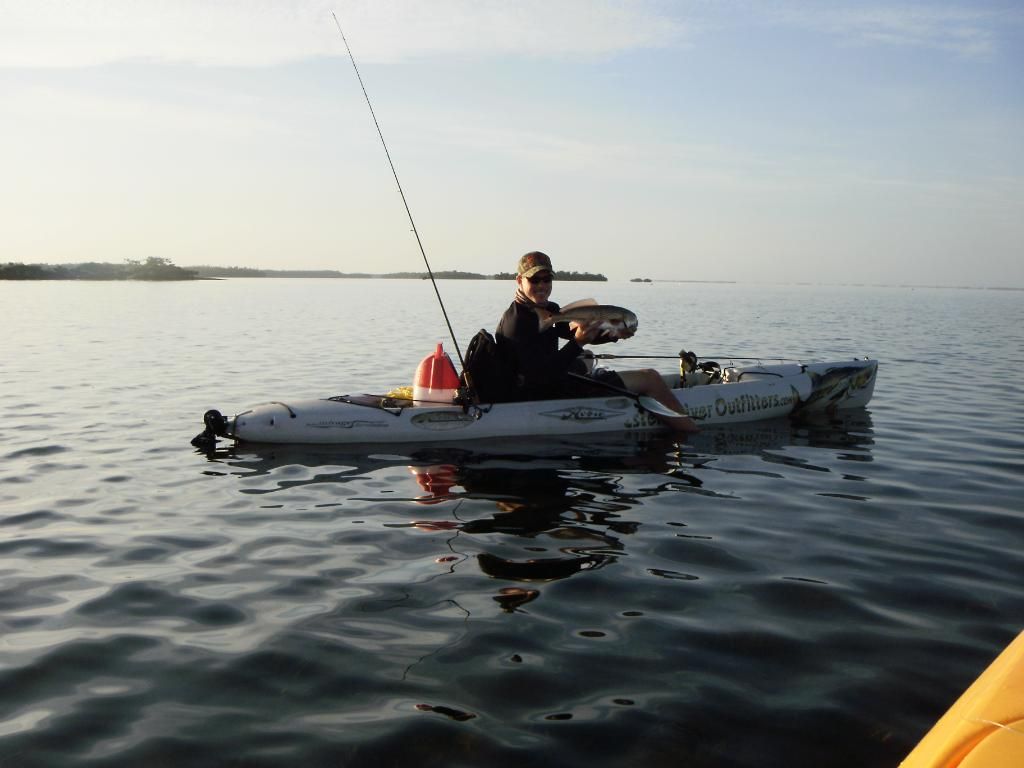 I followed up with a big, fat trout.
And soon after, another red.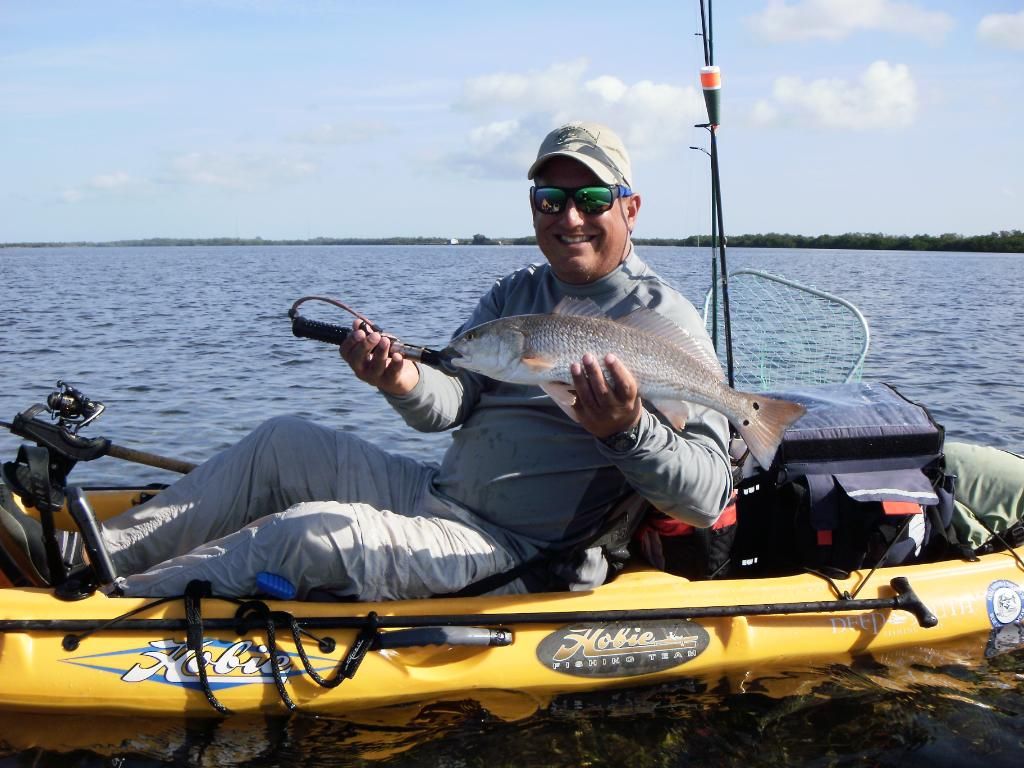 We continued on catching reds and trout as we made our way across the flats. I was using New Penny and White Gulp shrimp on a jighead and Allen was using some kind of soft plastic on a weighted hook. We sight fished and waded and kept catching fish.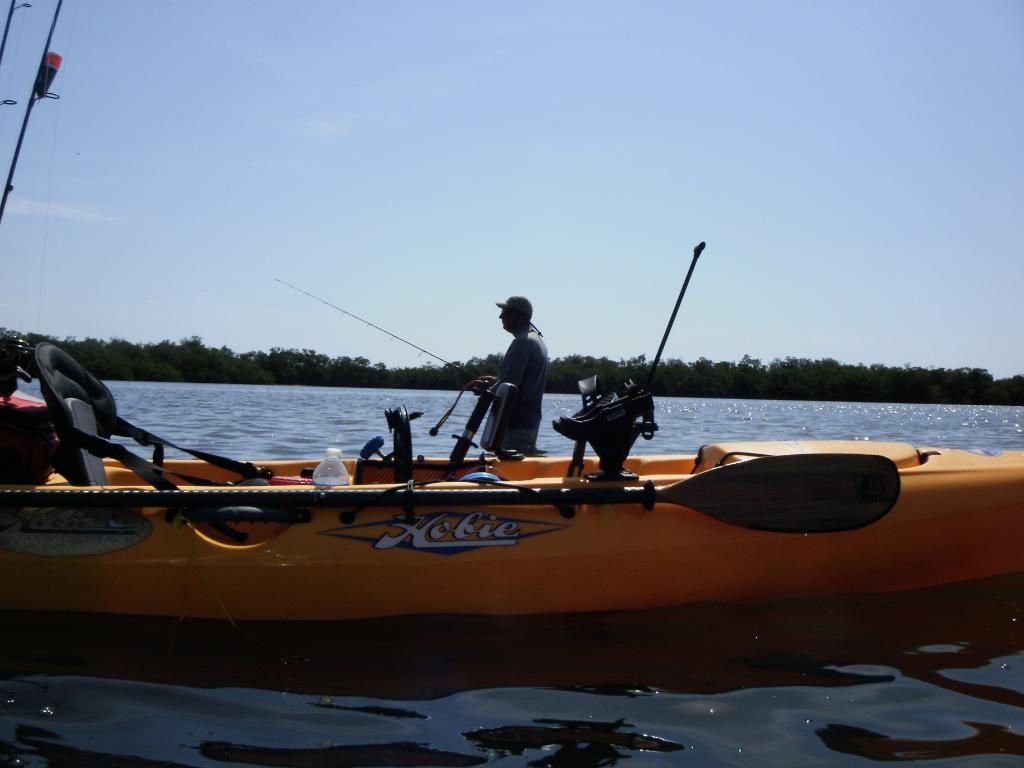 And in the end, I limited out on trout and took home a redfish as well. Another fantastic day in SWFL!