Home
›
Big Bend General Fishing & The Outdoors
Misdemeanors and Felonies, HSB 02/04/12
keypond
Captain
Posts: 2,017
Captain
Everyone thinks of sheepshead as convicts, because they steal a few shrimp, but I've come to the conclusion, shrimp theft is only a misdemeanor compared to the felonies the AJ's have committed upon my tackle and wallet this year. And there was the plan for the day, take the family and the neighbors out to associate with both known criminals and hopefully invite a few over for dinnner.
We decided to get a late start and let the winds die down. NOAA was calling for somewhere between 1' and 6' seas. They seemed to change their mind with every update. We hit the water at 10am with a livewell full of shrimp. At the first spot we stopped, the sheeps were there, not thick, but enough to play with, except they wouldn't play at all. No bites. We dealt with this frustration for an hour or so as the wind died down to nearly nothing, then started heading out to some nearshore reefs to try and find some more. We never found any more sheeps, but the wind and waves nearly completely disappeared and we decided it was time to meet up with the kingpins of the fish criminal world and headed out in search of the amberjacks. On the way out, we ran into a group of playful dolphins. I put the boat just in gear and they rode the bow for nearly a mile putting on a show for us.
[video]
http://s183.photobucket.com/albums/x131/keypond/?action=view&current=P2040015.mp4[/video]
[video]
http://s183.photobucket.com/albums/x131/keypond/?action=view&current=P2040021.mp4[/video]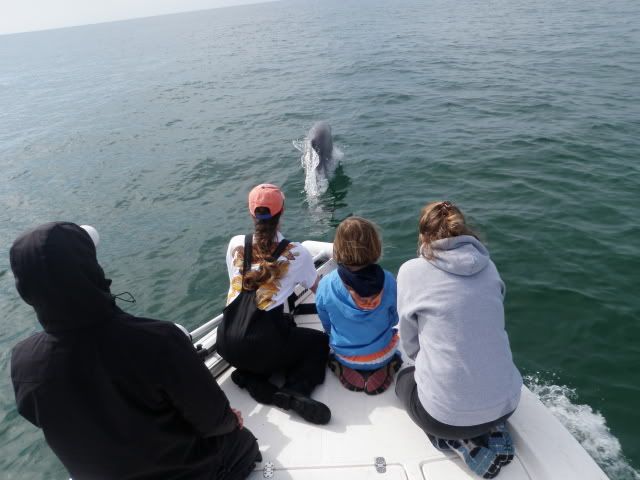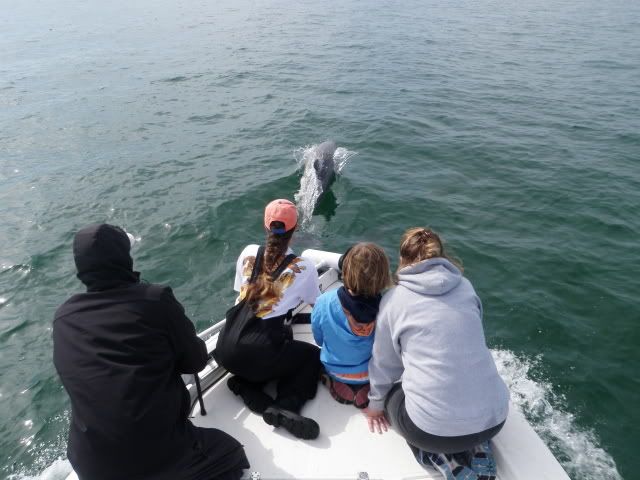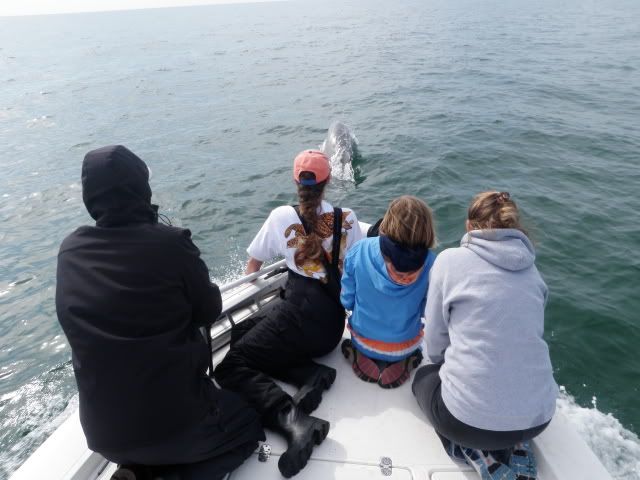 Made it out to the AJ hole and the action was instant. Lori hooked up quick and Kayla jumped in to give her a hand.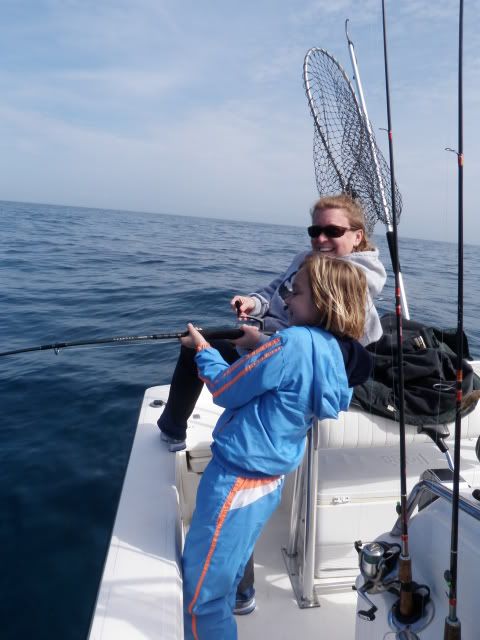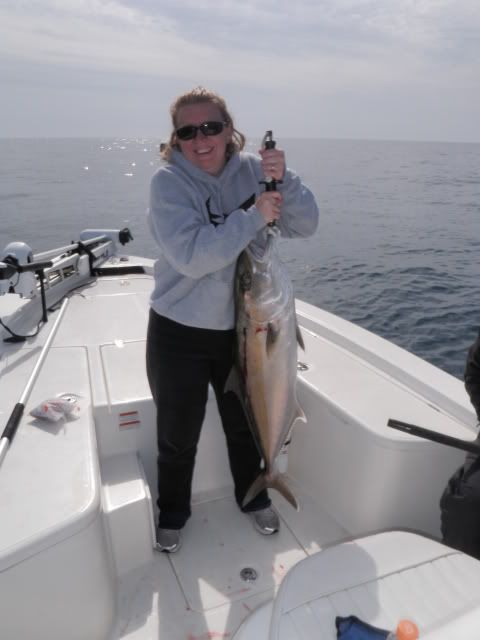 Becky hooked up next.
Jet followed suit and they ended up with a nice double.
Then we talked Kayla into giving it a go.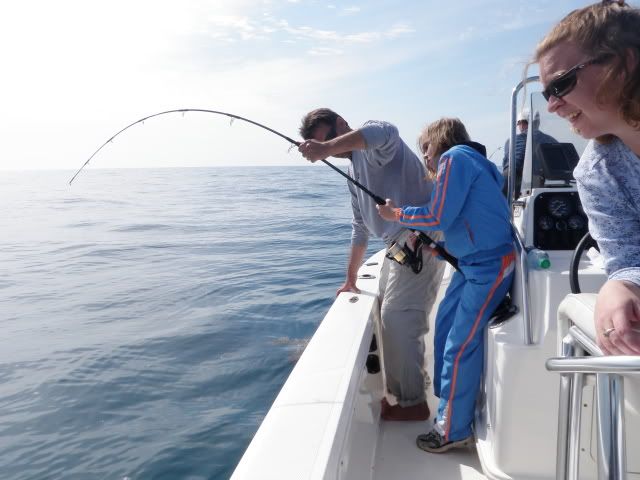 A few determined minutes later and this bad boy comes in the boat.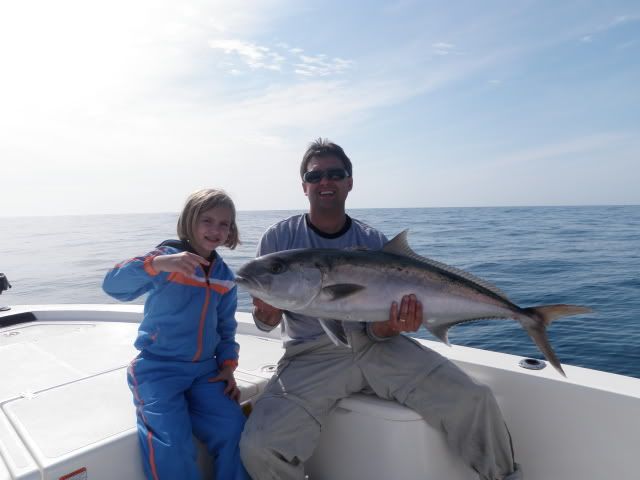 Then Becky with a couple more.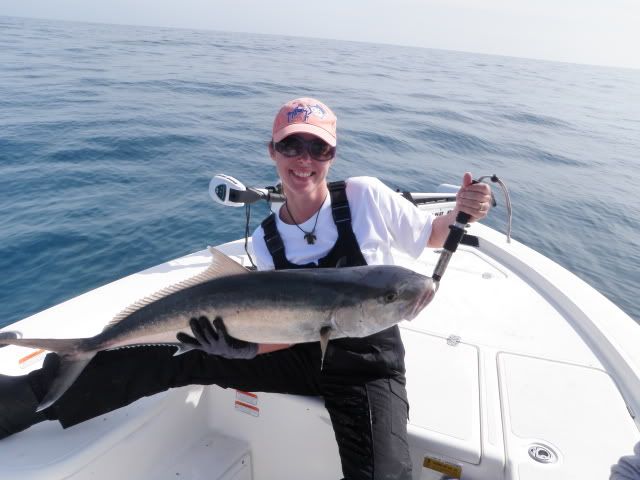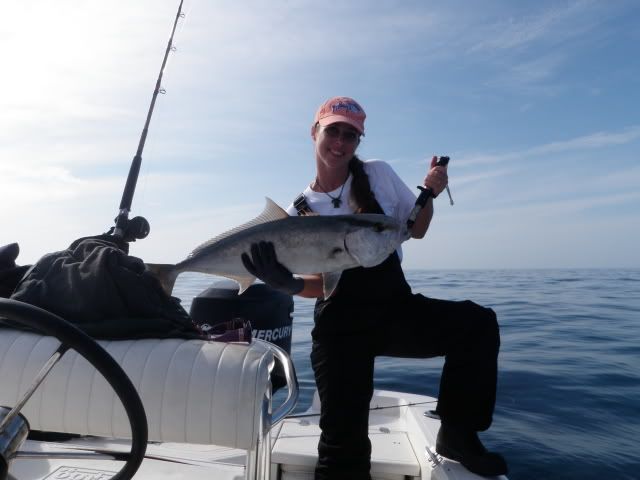 Our friend Darren, his son Ben and his brother Randy followed us out there. It took them a minute to get the hang of it, but then it was on. Randy with one of several on the day.
Becky trying to keep one out of the many beams scattered across the ocean floor.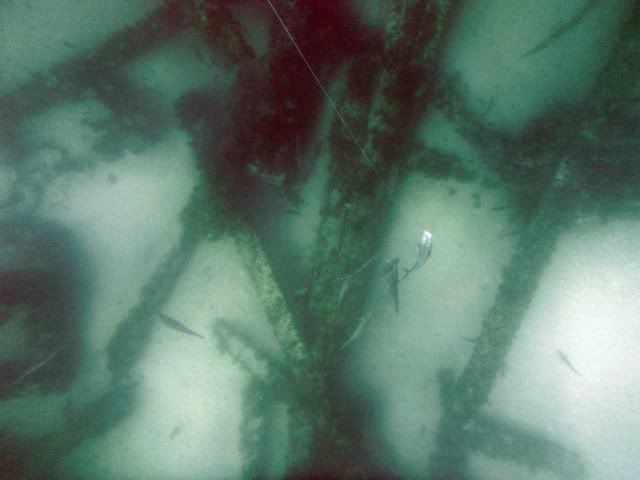 It was tough, but she managed it.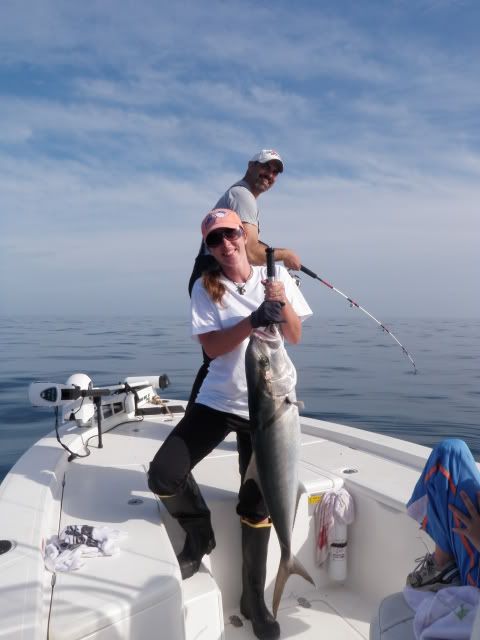 Oh yeah, I was on the boat too. I had already hooked a few up before handing off the pole to someone else, but I decided to go ahead and reel this in on my own.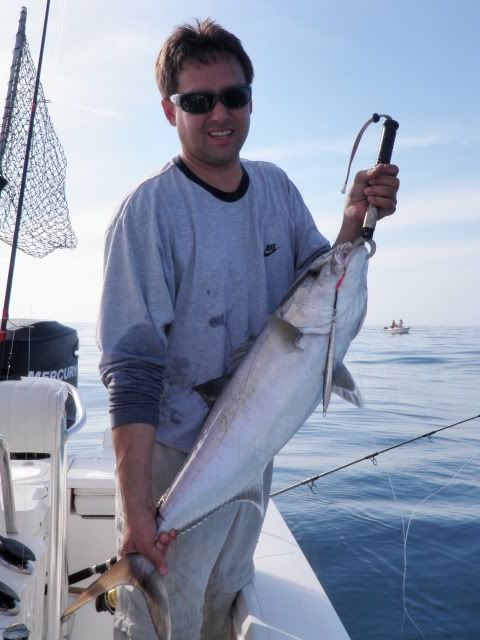 Just prior to this, I broke one off on a topwater plug. I watched him come all they up from the bottom to slam the lure on the surface. That was cool!
Jet with another.
A few of the minnows under the boat.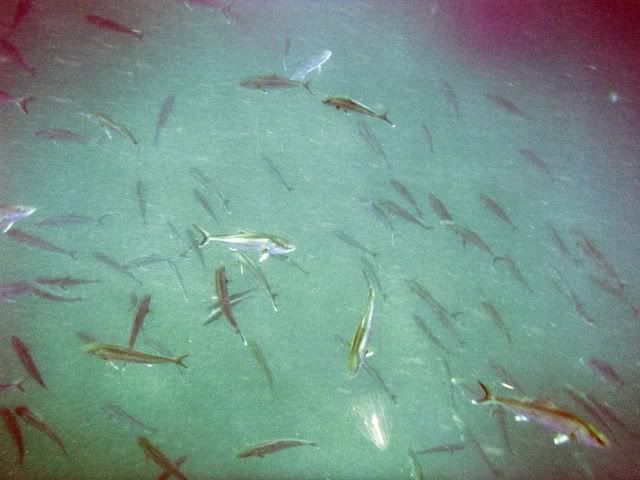 The ride back in with Darren in the rearview.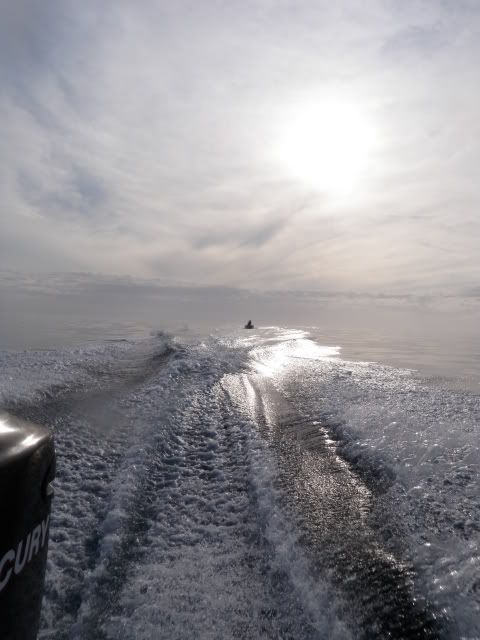 A beautiful sunset over calm waters.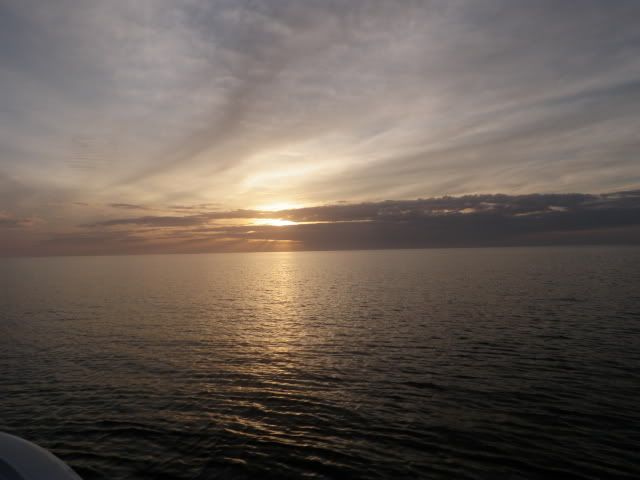 We finished the day by hitting the sheepshead we saw earlier one more time. Again they were there and again they had lockjaw. Oh, well. At least they're showing up.
I stressed all Friday afternoon and night worrying about the weather only to be dealt the most beautiful day I've seen all winter. What a great day on the water with family and friends.