Home
›
General Paddle Craft
Banane River 1/28/12
angler18
Posts: 2,037
Captain
Hit the launch at 6:30 and already 10 boats in the water. With so many boats I decided to just head outside and paddle north. I cleared most of the boats and decided to go inside and look around a little. Came across a tail waving pretty quick, but couldn't get into position to make a play, but did pick this nice 28.5" up on a blind cast with a sardine jerkabait while in the vicinity.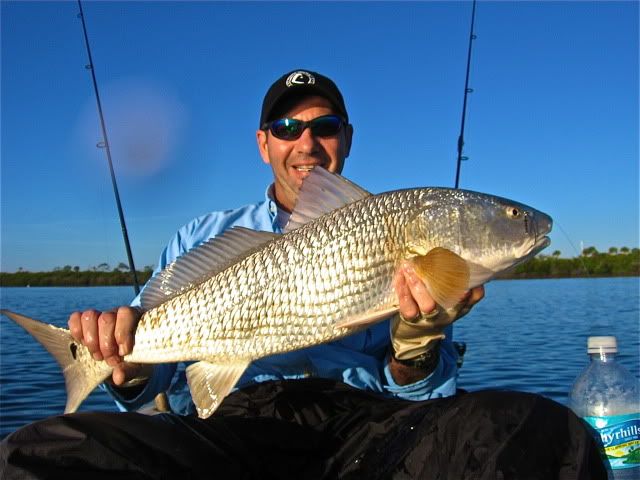 Continued north to a bar that has produced pretty well in the past looking for some black drum. The water was a little murky, but decided to post up and hang out a while until the sun got higher in hopes of some black drum to show themselves. Decided to toss a mirrodine around while I was hanging out, and the small trout 12-17" just wouldn't leave it alone.
I through out a hunk of ladyfish while I caught dinks almost every cast, but nothing even touched the ladyfish. I did see one fish come up on the bar, but by the time a scrapped the lady and hooked up a jumbo shrimp, there was no sign of him. After 2 hours of hanging out there I decide with the 11 o'clock sun it was time to take a look in the skinny. Immediately after a hit the 1' area and stand up to poll I see a hefty trout. After 2 cast she couldn't resist the camo jerk bait.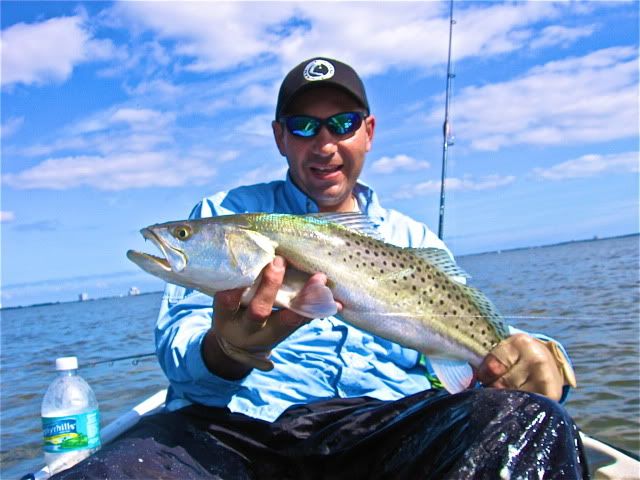 For the next 1.5 hours that camo jerk bait was like crack to some gator trout. Boated 9 over 21" with 5 being over 25" and the biggest going 26.5".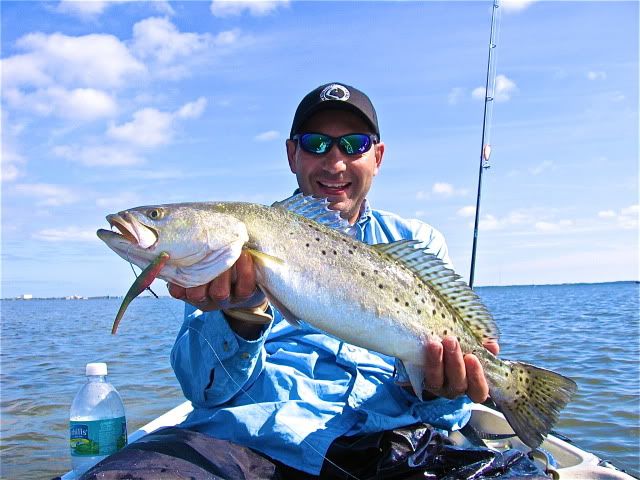 Also picked up 2 more little reds like this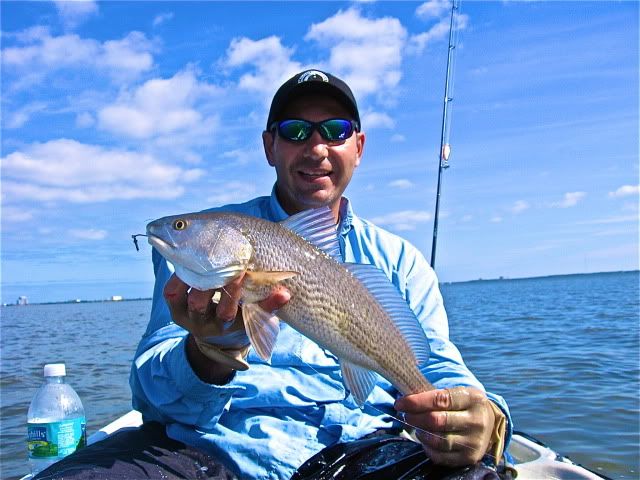 The wind picked up about 1:15 so decided to make the journey back to the truck.
Never did see any other tailing fish or black drum, but was still a great day on the water in the yak!