Home
›
Keys General Fishing & The Outdoors
Yankee capts 1-20-12
snappersnatcher
Posts: 134
Officer
Sorry Guys for this late post i been dealing with my dog in the emergency room ,he has a very bad case of pancreatitis.
We almost lost him and thats like our kid. Well enough sad sorry and on with the fishing story. AAAAAAWWWW man it
was on like donkey kong.I brought my cousin down there and has oonly been to the tortugas 2 including this one. I
took him on his first trip on the FFF and caught 4 muttons. And now he stepped on the killing machine the YANKEE
CAPTS. and lets just say he had dinner plus his biggest mutton weighting at 20 pounds WooooWWW!!Now thats big it took
me many many trips to get one that big. I'm sure some of my lil tricks in my back pocket help:banana ...
Guys if you havn't been on one of these trips i would really try to make it. There is no where to catch these trophy
muttons in such quantities. Here are some pics
My cousin with his biggest mutton 20 lbS Wow!!!
Becarfull with that guy in the background sneakyyyyyyy.lol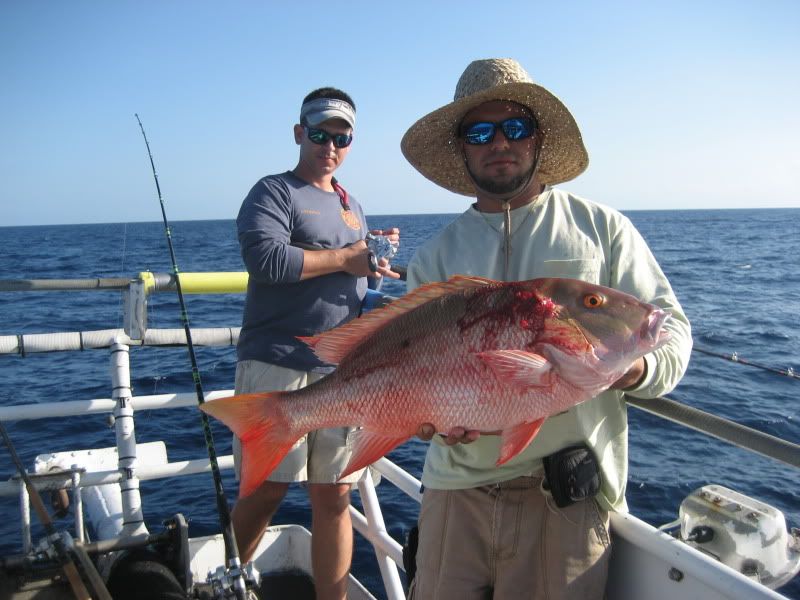 Another yankee capts blacky