Home
›
General Freshwater Fishing
January 17th Topwater Bass Fishing in the Everglades. Three nice ones!
Captain Shane Procell
Posts: 371
Officer
This is my favorite time to live in Florida. It's snowing all over the country and were wearing shorts and throwing topwater frogs to the bass. This trip was a late start and a early bite. With all the high and cold water, I have been having trouble locateing good bass over the last month but finally nailed down a patch of water that was holding some really nice fish. These guys were feeding anf the JD'ScustomBait was what I was serving. Picked up three quick fish over five pounds withing thirty cast. It took awhile but i managed another three smaller fish and had a loseing tug-o-war with another pig. Good times on the water. All fish were released to fight another day.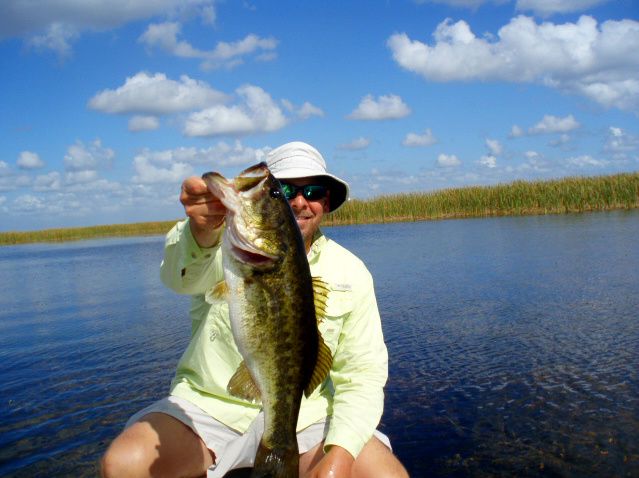 [video=youtube_share;6C3OfcB3iJc]