Home
›
Northeast General Fishing & The Outdoors
Finally, A Legal Gag Grouper
Sea-Squatch
Senior Member
Neptune Beach
Posts: 2,109
Captain
A buddy asked me and my son to go offshore sheepshead fishing w/ him. We did find some, but small legal sheeps. While sheepshead fishing, we kept talking about grouper. My buddy felt he had an area that might hold some grouper, so we ran a little farther offshore. We had a well full of live pogies that we netted that morning. My son dropped down first and got rocked up. While he and my buddy were trying to get him unsnagged, I quietly dropped down, got insta bit, and pulled up this 24.5" fish...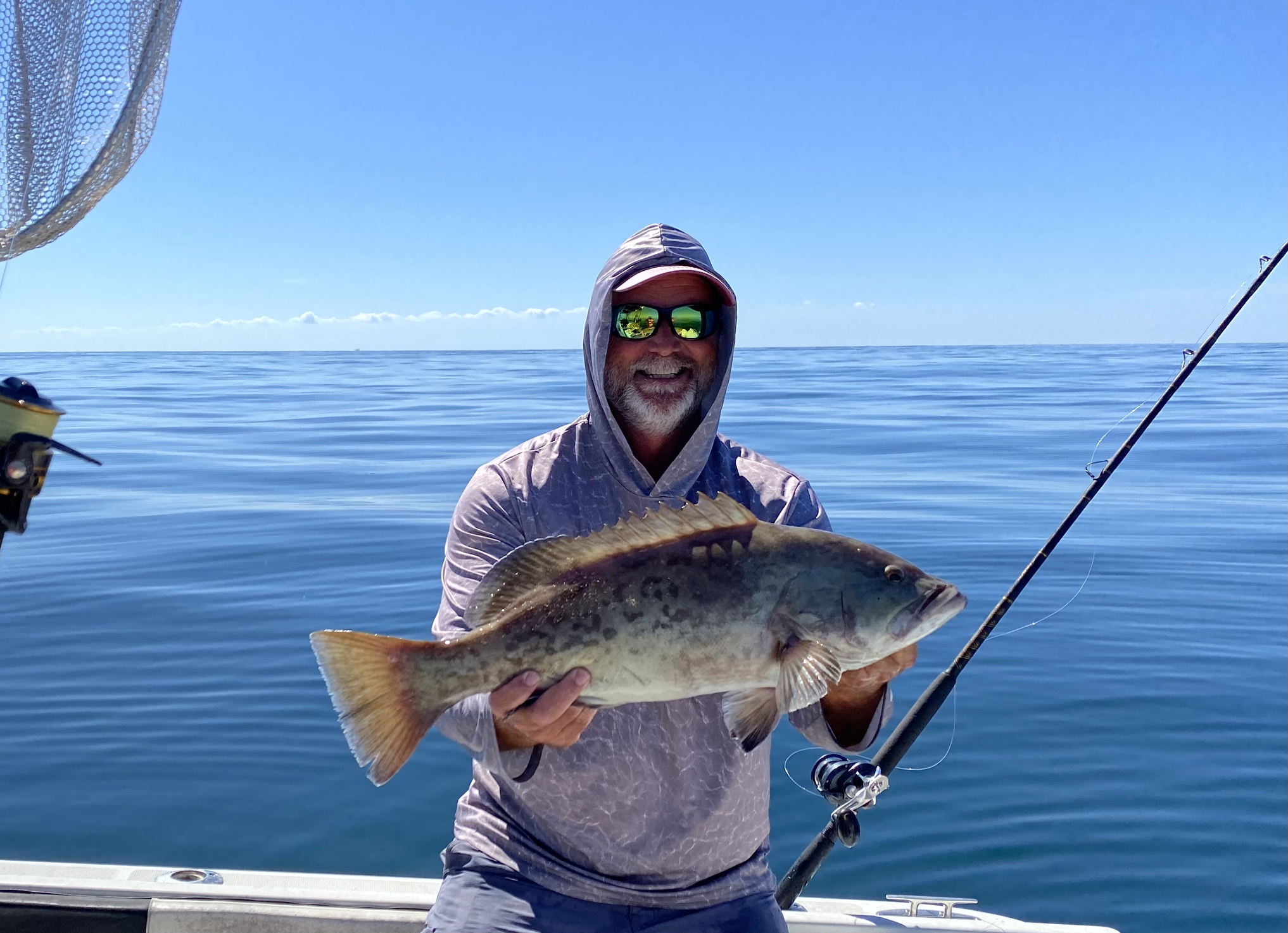 We were all pumped. My son caught a barely short gag, and we had numerous other break offs too. We ended up putting 3 nice seabass on ice, played around w/ nice sized snaps, and some spanish macks. The ride in was nice.
Here's our cleaning table at the end of the day...
We've had some great Fall fishing so far!