Home
›
South General Fishing & The Outdoors
Flamingo 2-5-22
Laubscher_Tales
Posts: 107
Deckhand
It was a hard day for sure, not much to show but a nice tan and a tired body.  We did explore a ton this trip and a day out on the water is better than a day at home.  
 
 The ramp was slow for a change. Seriously, not many boats at all.  I had a plan though.   You see, I put a post up eveywhere and said fish10k islands and to go there instead. Lol. It worked! 
We put in on the outside for the first time and headed towards the lake. Water temp was 66-76 through out the day.  The tides sucked everywhere I wanted to go basically.  After getting stuck 2-4 times, we hightailed it out of lake Ingram and headed to the beach.  Wow was it pretty!  We then ran the crab pods and only came across 2 triple tail.  From there we went north and through shark stopping at various points along the way.  Ended the day pulling out on the inside ramp and put a check mark in the loop box.  Lol. 3 snapper and a small Tripletail was all I caught but it sure was nice.
Me flying by on the boat.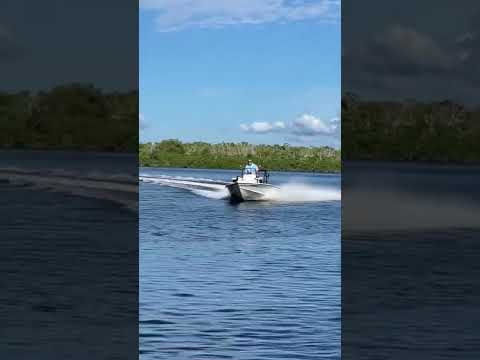 https://youtu.be/MJyclG-6brI