Home
›
West Central General Fishing & The Outdoors
Historic 44 hour Gag Grouper trip and a lot more
harbison
Posts: 5,255
Admiral
Historic 44 hour Gag Grouper trip and a lot more

Traditionally full moon fishing on the Florida Middle Grounds offers some of the best fishing the Sunshine State has to offer. 
2017, Dan & John have been fishing on the Florida Fisherman ll over-night Middle Grounds & beyond trips for decades. Both fish virtually every weekend. Both make absolutely sure they never miss the 44 hour full moon tradition.:
Will the TAURUS full moon of November, 2021, continue the 'tradition' set by Dan, John, and many more like them? What will the future bring?
Will the future bring yet another mountain of fish as it did in 2017 and many times after?
Only one way to find out.
Welcome on board the Florida Fisherman ll:
Will has been first mate on the Florida for over a decade. He tells us what to expect.
When Will talks, we listen:
The promise... Groupe, Groupe, and more Groupe:
Captain Will has his 100 Ton Master Captain's License. He still carries out first mate duties because he likes interacting with dedicated fishermen/women so much. 
Captain Will and First Captain Bryon Holland work closely together to make sure the 'Tradition' continues:
As we leave Fish Famous John's Pass our next stop will be fishing all of Friday night on the Taurus Full Moon and into late Saturday evening.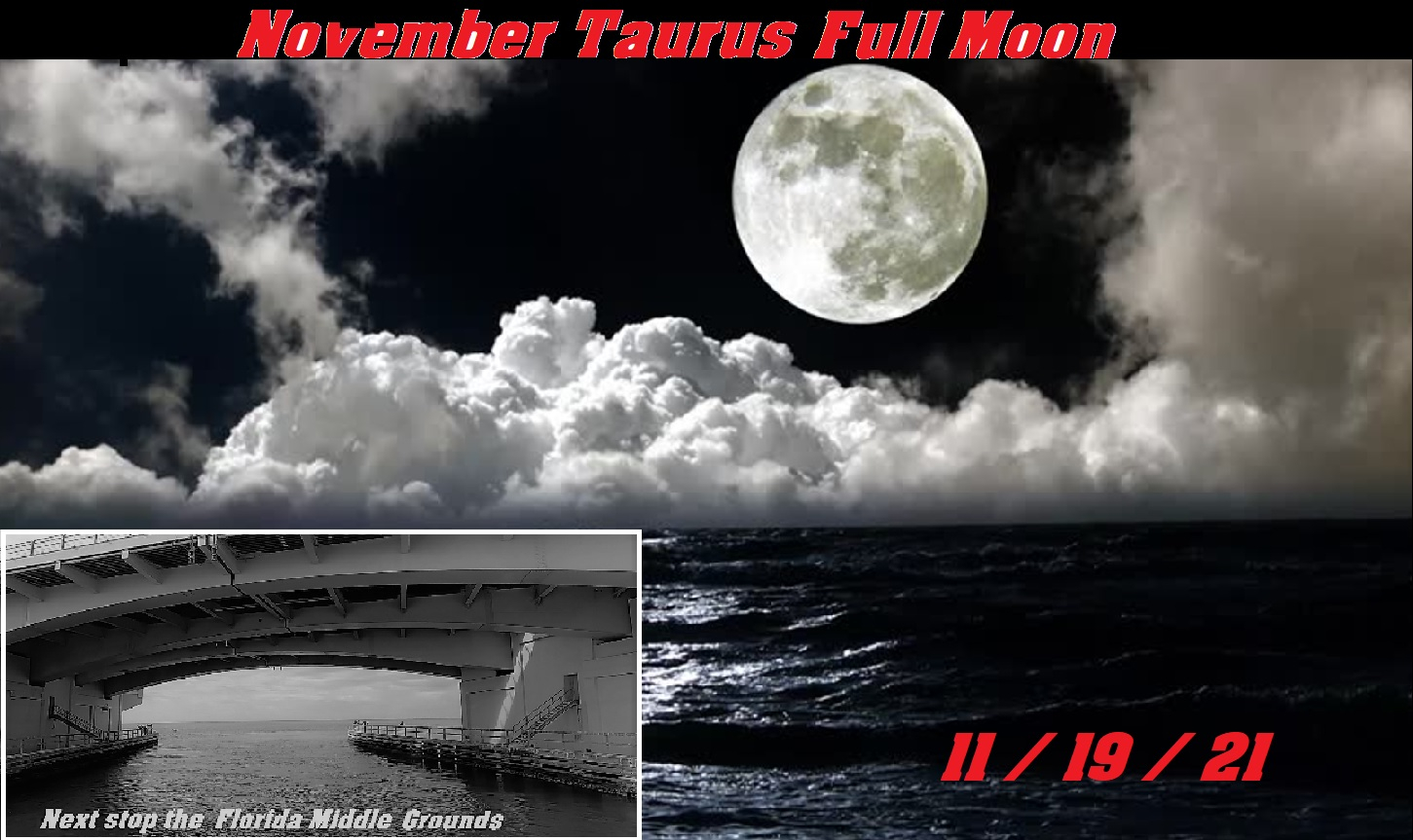 There is more to these overnight trips than catching mountains of fish. There is family:
Jim, like Dan & John, has been fishing on the Florida for a very long time. We are family!
Speaking of family; of carrying on the tradition, this just in from my granddaughter, Danielle, her husband Brandy, and my great granddaughter, Delilah:
As the weather cools the Gag Grouper fishing has been HOT! The 'Tradition' continues:
Amberjack and Cobia may not be Gags, but the fight is always welcomed:
And the Middle Grounds grows them BIG!
Not only BIG but fast... The Mighty King:
Not to be overlooked is the Mangrove Snapper. Often called Mango, this snapper is an expert at hit-and-run without paying for dinner: