Home
›
Boating
Which Year Johnson ??
I recently bought a well used 25 hp Johnson 2 smoke to get me by while I dither over the Suzuki.  It was presented as a 1999 model, but when I got home with it, the cowling didn't match pictures of 1999 models.
The ID plate on the motor is damaged and mostly not read-able.  There's a serial number stamped on the engine freeze plug that seems to match what can be seen here - G3252458.  I can't find a model # anywhere.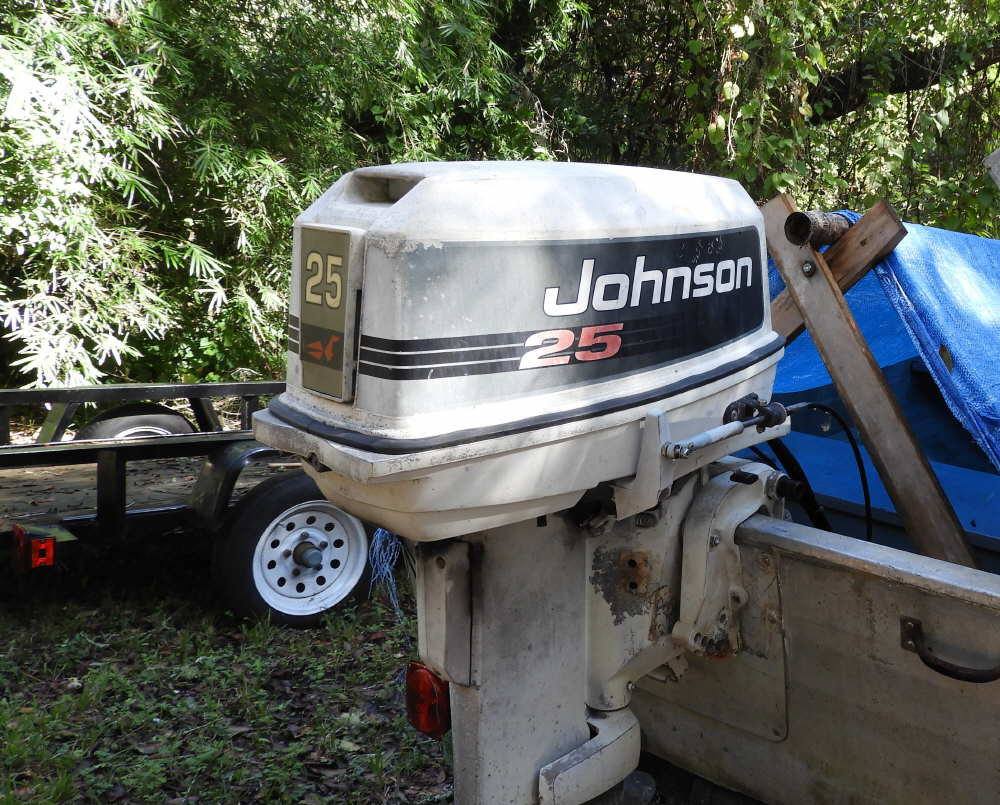 Does this look familiar to anyone ??  Can't order parts for it if I don't know what it is.  Hopefully, I won't need many parts, but do want to put in a new impeller.  The thing runs great and has 130 compression on both cylinders.