Home
›
Southeast General Fishing & The Outdoors
10/4 BBI Footballs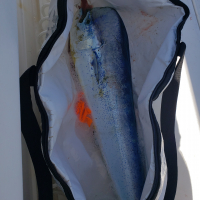 JWPB
West Palm Beach
Posts: 262
Deckhand
300 right off inlet.  Silver mylar and orange/green. 

Little current.  Not great water but a little weed east/west. 

Cleared inlet after 11:30 after in-laws converted my living room into home office and I'm not allowed to speak, watch TV, listen to music etc unless in my room.

Not many boats, should have brought ice
   may head into gateway for a bag.  Smal but 5 year old nephew was watching them catch on YouTube yesterday so will bring him one.
Jupiter 29FS