Home
›
Sportsman's Kitchen
Smoked Beef Short Ribs
Flash
Senior Member
Chiefland/Cedar Key
Posts: 12,488
AG
Finally found some Beef Short Ribs on sale. Not seeing it that much anymore. So snatched up three packs and marinated them in Mojo Crillio for the night. Next day placed them in aluminum pans with some of the Mojo to spoon over them as they cooked. Also added some MDM Rib Rub, along with some Durkee's Mesquite Rub.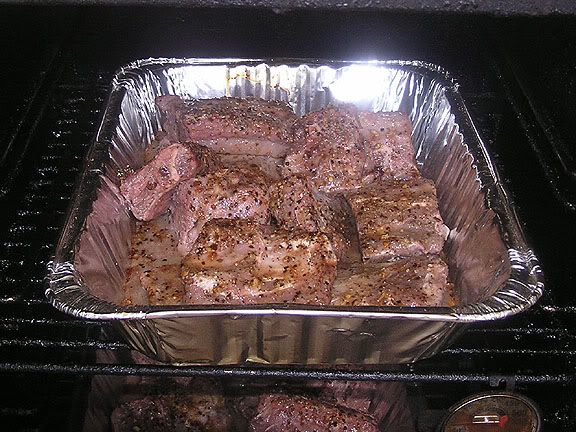 Smoker set at 225º Using a combo of Oak and Cherry wood.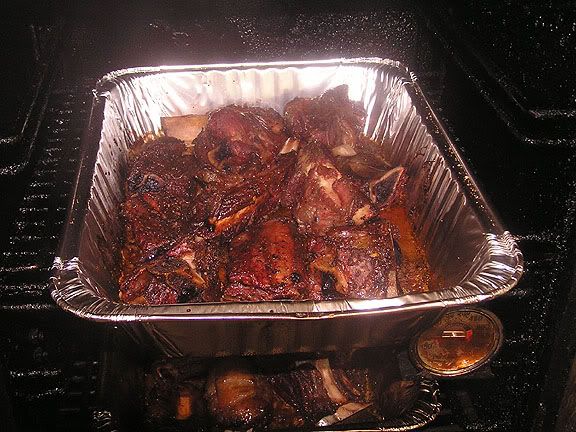 These will go for only about 4 hours, bigger ones maybe 4 1/2. Rotate the ribs around and continue to spoon some of the Mojo over the ribs as they smoke.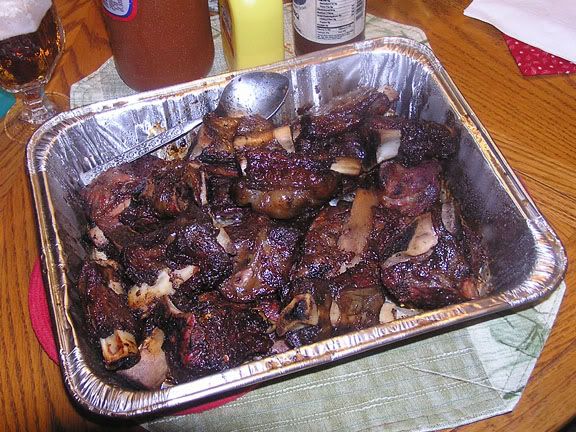 All nice and done and VERY tender. Mrs Flash had to beat herself back from eating too many.
[SIGPIC][/SIGPIC]

Never seem more learned than the people you are with. Wear your learning like a pocket watch and keep it hidden. Do not pull it out to count the hours, but give the time when you are asked. --- Lord Chesterfield