Home
›
Southeast General Fishing & The Outdoors
May 5, 7 pm, zoom seminar on mahi-mahi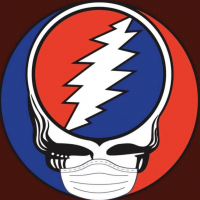 ProfessorO
Posts: 904
Officer
A big thanks to Dr. Mitch Roffer who led a great discussion last month with an awesome group of folks last month.  The May 5th, 7 pm zoom seminar will be "Why Tag a Captive Fish? Evaluating habitat use, migration patterns, and spawning behavior in mahi-mahi using pop-up satellite archival tags" by Dr. Lela Schlenker (East Carolina University Coastal Studies Institute). Zoom link below.  This seminar should not be missed if you fish for mahi. Please send me your email if you would like to get on the club's mailing list and receive the zoom link for the meetings.
There will be club zoom meetings during June, July and August on the first Wednesday of the month starting at 7 pm. No formal speakers will be announced, but as this year has been showing, the meetings have been attracting some very knowledgeable people including recently retired Captain Bouncer Smith, featured in the Dolphinfish Research Program April eNewsletter for his tagging efforts. FWC virtual meeting on May 12-13, see for details and agenda links,
https://content.govdelivery.com/accounts/FLFFWCC/bulletins/2ce0788
All the best. cheers, ProfessorO
The goal of scientists is to maximize what we know of the real world by using the mathematical world to optimize the information from the observed world.