Home
›
General Paddle Craft
PA FS, located in Choko..
krash
Posts: 799
Officer
A friend posted this message today on another board, not mine and not hers but she is a long time paddler and I take her word for  the shape... I know they seem to be popular for the offshore crowd and the price looked right to me. If you are interested PM me and I'll get ya his phone number, not sure if he wants it posted.
2014 Hobie Pro Angler's for sale:
My neighbor is selling both if his and he takes care of his things. The kayaks are 2014 Hobie Pro Angler 14's with pedal drives, H-bars for standing support while casting. I think they are in excellent condition because the seats, pedal drives, H-bars, and all of the other removable accessories were always stored in the house or dock box when not being used. $1500 each if you buy both you get trailer too.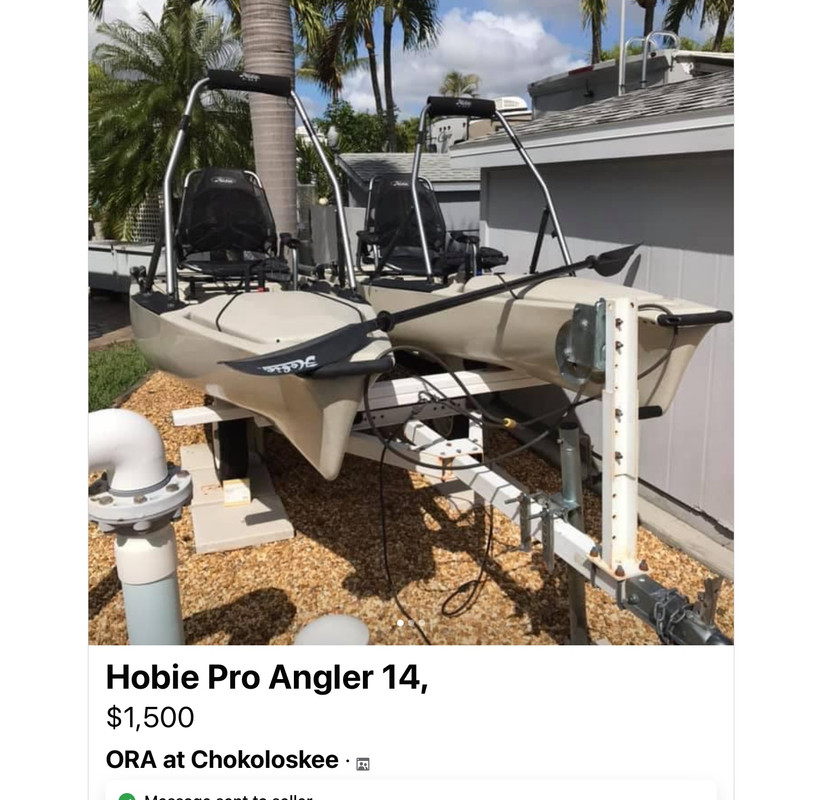 Old Fugger who just likes to fish