Home
›
Southeast General Fishing & The Outdoors
Nov 4 Seminar: Benthic Monitoring and Coral Restoration on the Florida Reef Tract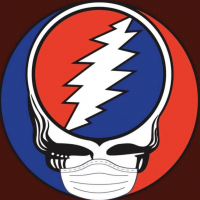 ProfessorO
Posts: 918
Officer
Greetings from the Hollywood Hills Saltwater Fishing Science and Social Club (HHSFSSC). Mr Morgan Hightshoe, a M.S. Marine Research Scientist from  NOVA SEUOC will speak on
"Benthic Monitoring and Coral Restoration on the Florida Reef Tract" this Wednesday Nov 4 at 7 pm. Please email me with your email address too be put on the club's mailing list for the zoom links.
The club will be having virtual meetings on Zoom the first Wednesdays of the month for the remainder of this year, and in 2021 starting at 7 pm. The present schedule is
Nov 4 "Benthic Monitoring and Coral Restoration on the Florida Reeef Tract"
Mr Morgan Hightshoe, M.S. Marine Research Scientist, NOVA SEUOC
Dec 2 Dolphinfish Tagging Studies and the Dolphinfish Research Program
Dr. Wessley Merten, the director of Dolphinfish Research Program
https://dolphintagging.com/
Jan 6 Ask the Experts
A panel of the leading ocean and fishing experts will answer your questions
Feb 3 Evaluating the natural predatory interactions of great white sharks
Ms. Lacy Hill, U of Miami RSMAS Shark Research and Conservation Program
Big Dog Tackle is hosting a meat fish tournament with Captain's Meeting on Nov 12 at Boathouse Marine and Tournament on Nov 14. The registration is only $199 and proceeds are going to the Families of First Responders lost in the line of duty. Registration & Rules can be found at
www.bigdogtournaments.com
Please support our friends at Shenanigans East Side Pub 1300 South Federal Highway, Dania Beach, FL. cheers, ProfessorO
The goal of scientists is to maximize what we know of the real world by using the mathematical world to optimize the information from the observed world.