Home
›
Tropics
Panama Officially Reopens Tomorrow!!!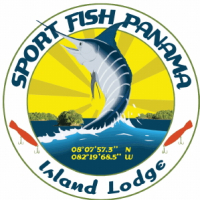 Pesca Pimp Panama
Posts: 183
Deckhand
Panama opens it's borders to all foreigners Monday!!! Here are the complete safety guidelines and all you need to know direct from the Tourism Authority of Panama...
Starting tomorrow, Monday October 12th, Panama will reopen for international visitors, reactivating international flights, tourist activities, hotels, and more. Upon arrival to the country every national, resident or foreigner must present a negative PCR Test Certificate or antigen, no older than 48 hours. By complying with this measure established by the Ministry of Health of Panama, the traveler will be able to enter the country without having to fulfill any type of mandatory quarantine.
If the traveler upon arrival in Panama City, does not carry a PCR Test Certificate or antigen the person will be required to perform a rapid test at the international Tocumen airport (prior to passport control) at a cost of $30-$50.
Depending on the result of the rapid test, the following measures will be applied:
If the result of the rapid test is negative, the traveler is exempt from any mandatory quarantine.
If the PCR test is positive, the person must be placed in mandatory isolation in a hotel hospital designated by the Ministry of Health. After 7 days, another test will be performed. If the result is positive, the 14-day quarantine must be completed. If the result of the second test is negative, the quarantine is terminated. The failure to comply with the established provisions will be sanctioned by the competent authorities.
These measures will be in force until December 31, 2020, with the possibility of extending them.
Sport Fish Panama Island Lodge is reopening on November 1st. We are now booking our 2020-2021 season and spots are filling up fast. If you are interested or want more info & pricing please email me at [email protected] or leave a message at Toll Free 1-866-245-1492 and I will get back with you within 24 hours.