Home
›
Fly Fishing
a few flies for the fall... Everglades style
lemaymiami
Posts: 4,906
Captain
Finally have some fly anglers coming shortly so back to the tying bench...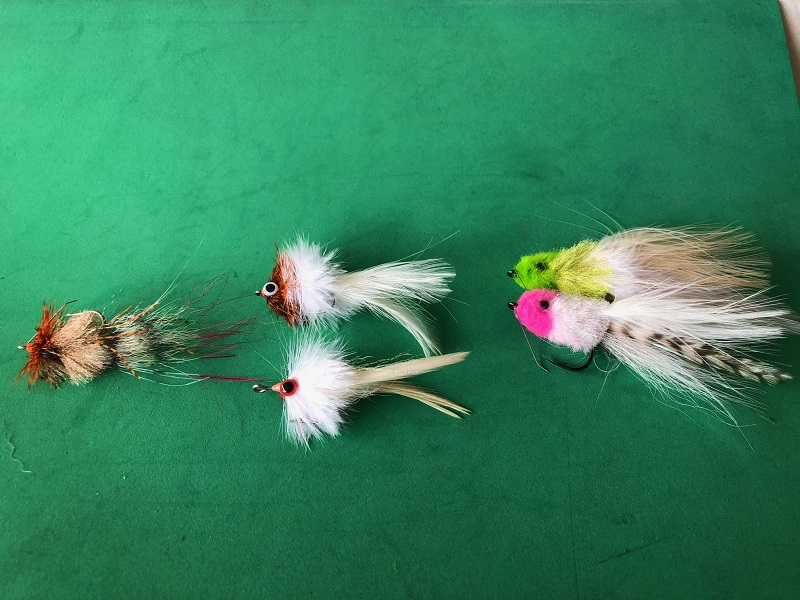 All of these are either free-handed (not done to any established pattern or recycled (the two in the middle.  All but one have wire weedguards...
These woolheaded mullet flies are specifically for snook that are just killing small finger mullet right now along the gulf coast of the 'glades.... The only wool is the colored nose on each fly... The remainder of the body is palmered and shaped Dan Bailey's Body Fur.  The hooks on these two?  Tiemco 600sp 1/0's.  
When I'm free-handing a few bugs I make a point of varying hooks, materials and colors... If one proves particularly successful I'll do a small production run to make sure I have a supply on hand (production tying is about four times faster than just fooling around at the bench..) but it is fun to come up with something a bit different... 
Tight Lines
Bob LeMay
(954) 435-5666