Home
›
Tropics
COVID-19 Update from Panama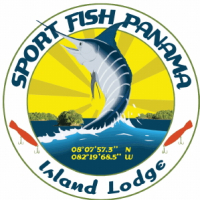 Pesca Pimp Panama
Posts: 184
Deckhand
COVID-19 Update: July 19, 2020
The Panamanian government announced on Friday that they will be extending the international travel ban again here until August 23rd.  With this new announcement we plan on resuming operations November 1st...barring any more official decrees that may arise.
 In the meantime we have been (and will continue) working on a few major improvements to the lodge, upgrading and improving our boats and equipment, and working to ensure the safety of our guests in response to COVID-19 for the upcoming season. Stay tuned...as I will be posting some pictures of all our efforts here real soon.  
If you have an upcoming trip scheduled with us, that will be affected by the COVID-19 travel bans, you have the option to reschedule within the next 24 months at no extra charge. Please contact me to reschedule as soon as this situation settles down so we can lock in your dates. 
We hope that everybody is doing their best to stay positive and stay safe out there! We'll be up and running as soon as possible and are looking forward to getting back to fishing with you soon! 
- Capt. Shane