Home
›
General Fishing
Penn Going Down... Or, Already Down...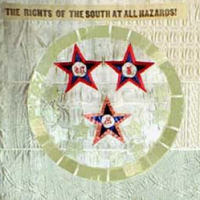 Cagey
Central Florida
Posts: 917
Officer
Under the Penn forum heading it says this: "Manufacturer of top quality fishing gear.  Post any questions or comments and we are here to help."
I'd have to say sadly this is no longer true. Today the Penn brand is owned under Pure Fishing which is owned by others. And, when you pair up Penn under the same company that also owns and makes Shakespeare junk tackle, it is sad to say it but today Penn is getting closer and closer to where Shakespeare is today.
"In 2003, the Penn Fishing Reels Company was acquired by rival tackle companies Sea Striker Inc. and Master Fishing Tackle.
[1]
 It was acquired in 2007 by 
K2 Sports
. Jarden acquired K2 Sports and added Penn Reels to its Pure Fishing portfolio of fishing tackle manufacturers and marketing companies. Newell Brands took control of Pure Fishing when it acquired the Jarden Corporation in April 2016. In January 2019, Penn Reels, together with associated companies forming Pure Fishing, was sold by Newell Brands to Sycamore Partners for $1.3 billion."
And here is the problem:
"Sycamore Partners is a private equity firm based in New York specializing in investments through a variety of private equity strategies, most notably leveraged buyouts, distressed buyouts, complex corporate carveouts and debt investments. The firm has more than $15 billion in capital under management."
In other words we no longer have a company that is all about making the best fishing gear. What we have is a company now owned by investors seeking a profit and as such it is in their bottom line best interest to make the cheapest product they can and sell it at the highest price they can.
Shakespeare junk is made in China. And sadly a lot of Penn products now also bear the made in China sticker. Right there on the box too. Made in China.
A company now driven by investors for profit without concern or regard to brand name quality or reputation. All Gone. Now a gutted company.
And you know, I work on reels, and the insides of the new Penn's show the quality going down, down, down... so to me, Penn today is about the same as Shakespeare. We get reels in less than a year old, brand new reels used in saltwater locked up and ground into uselessness. Gears destroyed. Bearings ruined. We see it all the time. Angry customers telling us I only used it once or twice. Is it still under warranty?
So this forum's description would better serve if it were changed to represent how things are today. So rather than claiming "Manufacturer of top quality fishing gear." It would be more accurate today to say "Manufacturer of formerly top quality fishing gear."
Just sayin'...
Companies wanting to make a profit are making cheaper junk and expecting us to like it. I don't.