Home
›
Southwest General Fishing & The Outdoors
... reaching out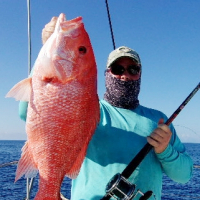 Shedhead
Posts: 62
Deckhand
Howdy,  I've been off and on this forum site periodically.  I've been a weekend beach bum the past couple years, doing fair enough despite not having any information network. 
I just recently bought a used kayak, an old town predator, an older model, but a solid boat rigged up
well.
So with that, I'm looking for folks that are interested in befriending a fellow angler.  I've met a couple good people on this forum that I go off shore with, but not having my own boat has its limitations,  hence why I've been a beach bum and recently acquired the yak. 
I've got a real addiction problem to sheeps and pomps, but my real sickness is off shore.  I love jigging for grouper and snapper.
So with that, reach out if you would like.  I'm typically free Friday - Sunday.  I work 4 tens Monday- Thursday  Naples area, will travel north or south about an hour or so.
Pics of some catches