Home
›
Southwest General Fishing & The Outdoors
12/07/2019 Offshore out of Redfish Pass
larrywitt
Posts: 2,924
Moderator
Plan was to test the bite from 75 ft. to 100 ft. loaded in 6 numbers. Had 8 cans of frozen chum we would have one  high and near the bottom down 50 ft. It was me larrywitt ,tileman Capt Scott  and Ron made up the crew.. We were guests of Ron one of the owners of the new tackle  store in St..James city on his boat. We would spend some time at each number and work our way out.
  We had squid for bait to start and used cut bait from what we caught. We had a steady bite of lanes and  porgys with Scott doing the best on his hand tied flies used like a sibiki  rig. I used a Chicken rig with bigger  hooks and larger pieces of squid and cut bait looking for a grouper bite. Scott was doing the best so it was time for a change. I  switched a 4 hook sibiki rig and my bite was much better. We were about 90 ft. and Ron gets Slammed a nice AJ  came aboard for a picture and released.  On my sibki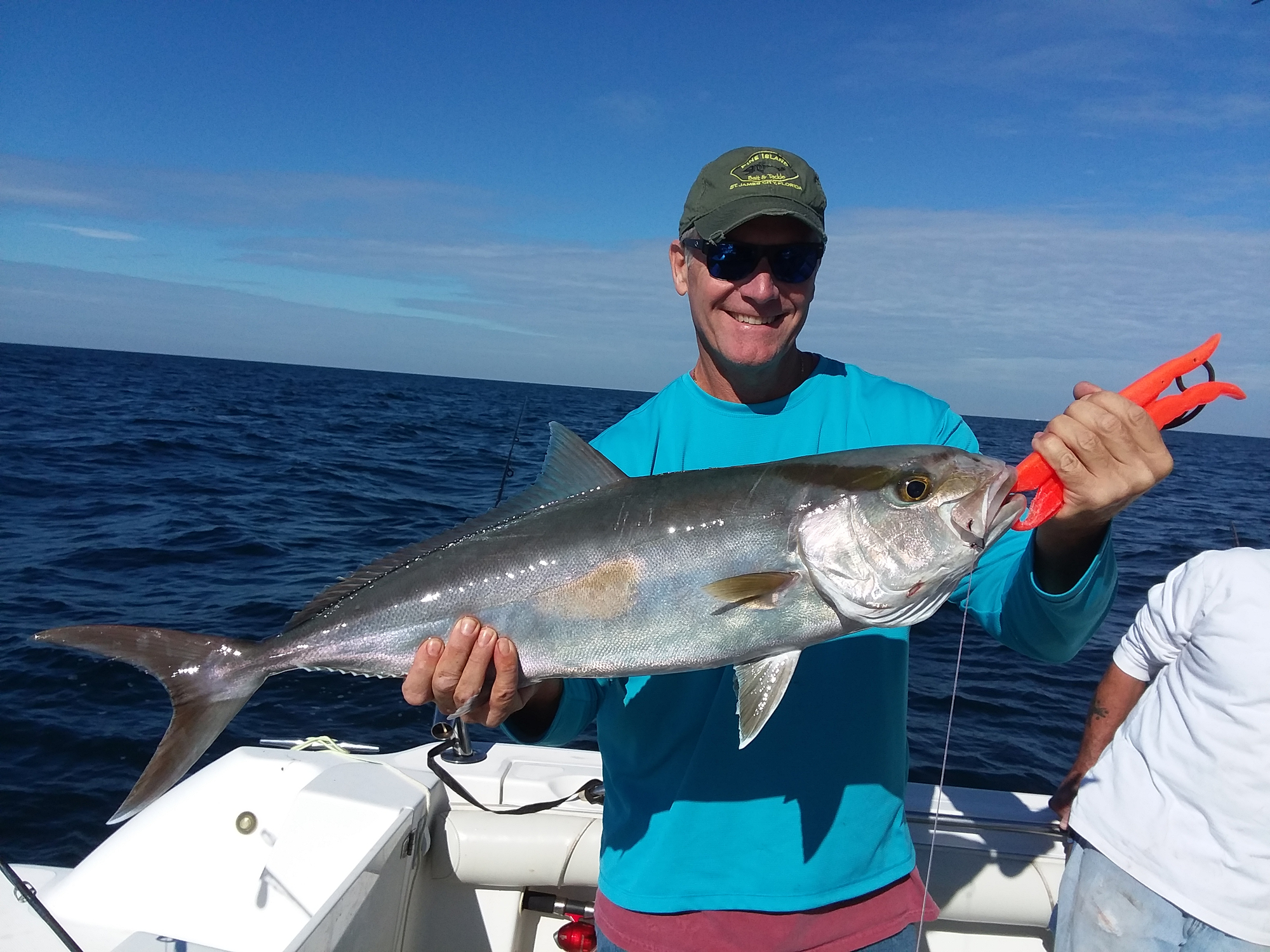 rig I caught one my biggest Lane ever. Go figure? It is so small it is hard to see in the picture it had a glow bead.
larrywitt