Home
›
Rod Building and Reel Repair
Spiral Wrapped Magic!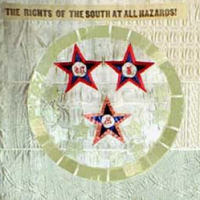 Cagey
Central Florida
Posts: 917
Officer
I've been developing my own step by step process for making the perfect spiral wrapped bass fishing rod. And I have been at it now for over 25 years since I bought my first custom spiral wrapped rod at a garage sale for $4 when some pissed off divorced wife was selling off all her former husband's fishing equipment for peanuts.
So thank you for the entry lesson and opening the pandora's box for me on this one!
And I can tell you that after 25 years of hundreds of trial and error guide placements I have finally gotten the process so dialed in thatI don't think I can really tweak it any better than where I am at with it today.
When I began this journey I had 2 ways of learning. 1) was learning from the one and only rod I had in my hands which taught me some very useful lessons that my second way of learning told me I should NOT be doing- 2) online research.
Online I found a rigid strict set of rules that varied from rod builder to rod builder. And over time I tried it their way and eventually found out in some ways they were wrong. So very very wrong and it cost me time and money making mistakes. But painstakingly step by step I learned to throw out the rule book and I found spiral wrapped magic when I stopped listening to everyone else and just started to let the materials in my hands show me the way to spiral wrap magic. The devil is in the details which I can not really spell out here word for word. Well, I could, but full disclosure is not in the cards right now.
But I can show you the results when I got close to perfect bullseyes.
Now keep in mind you can spiral wrap any rod. I started my process with off the shelf stock rods I had in my collection and gravitated to full custom rods once I had the process dialed in almost to the magic point. One MHX series 1 rod blank I worked on took 3 tries to get it where I wanted it as it is today.
And I am going to reveal probably one of the most important secrets to unlocking the physics of spiral wrap perfection....
A truly awesome spiral guide design system actually moves INTO alignment as the rod loads up. And every blank bends differently so every rod requires custom tweaking of guide placement to achieve the perfect end result.
Remember the reasons for building a spiral wrap in the first place:
1)The elimination of negative rod blank twisting that you have when guides are on top.
2)Elimination of line flow friction of the line running along the side of the blank between each guide when under load.
3)Reduction of line flow friction under load through the guides by straightening out line flow not found in top of blank guide systems. In other words, minimum angle of turn of the line flowing through the guide system when under load!
Spiral wrapped guide designs almost eliminate these 3 problems with standard guide systems- or reduces it all to the minimum level close to what spinning rods offer but with a baitcast reel. And this is what I became addicted to perfecting for my own personal preferences as other custom rod builders did not have it all dialed in like I can do for myself.
So I what I learned over the years was to place guides on the blank to follow the natural line flow under load lead to perfection.
When I followed rules in a book I screwed up! When I stopped listening to rules in this book or that book is when I began listening to the rod and line under load tell me where Nature says it should be.
When the spiral wrap gods smiled down on me, this is what the end results look like- and yes I know this first image is a little out of focus for a reason, but look at how straight the line is coming out of the reel right down into the loaded portion of the rod. Ruler straight line flow under load into accessing the rod's dynamics like never before! And no line rub on the blank anywhere in there!
You see, another secret to spiral wrap perfection is to stretch out the 180 degree wrap for as much of the rod blank as is possible! A lot of spiral wrap rod builders will bunch up the entire 180 degree wrap in less than 2 feet of rod length. Huge mistake! Just look at the line flow under load go through a guide and make a sharp angular turn through each guide! That is increased friction and guide loading that is all but eliminated in stretching out the under load line flow for 3/5's of the rod blank's length! Another key secret to perfection of physics that took me years to learn how to get it out the way it should be. Rules in the book thrown out. I wrote my own rules to achieve this:
The above rod is a minimalist as far as wrap guides go. But it operates flawlessly! And is pure joy when hooked up to a fish. The line flow under load follows rod building rules that says the line should sit in the bottom of the guide directly over the stem, or 180 degrees opposite the stem. No side loading of the guides period! That rule I followed to a T. And it works!
This next rod is one of my favorite off the shelf rods. I love and collect only U.S. made Falcon rods. I really enjoy the older thin wall blanks of the Bucoo micro guide rod series. I own 10 of them and all but 1 is now spiral wrapped. The following rod took some time to dial it all in, but the results operate with stunning ease and perfection.
Something else you should notice is that I have moved where the wrap takes place on the blank to further out than conventional spiral wrapped designs which bunch it all closer to the reel and force the line to flow in un-natural places increasing line flow resistance. I threw all of that out. Again, take notice of how ruler straight my line flow is under load from the reel all the way through the entire 180 degree wrap is perfect ruler straight for minimal line flow resistance. Line flow under load sitting in guides where it should be with zero side loading of any guides!
Rods like this cast like a dream and fight fish like a nirvana dream! Took me 25 years to unlock each step and over 100 rods for trial and error, many redone over and over until I got what the materials needed to tell me.