Home
›
Tropics
Old Bahama Bay post Dorian Update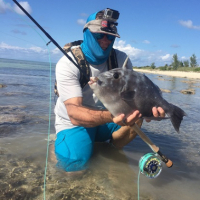 Docked Wages
Posts: 2,918
Admin
Below is part of an update to OBB that has been distributed. Marina, restaurants and pool are all now open 100% with hotel portion opening Nov 1. Hurricane support and distribution will continue as long a needed and run in parallel to resort operations and manned by hotel staff.
From a Press Release On October 17, 2019:
West End Grand Bahama-Old Bahama Bay Resort & Yacht Harbour reopens Marina After more than a month of cleanup and restoration, Old Bahama Bay Resort & Yacht Harbour is pleased to announce that our marina is now back up and running to full capacity.
"It has been a month that has truly shown the strength of our staff and stakeholders here at Old Bahama Bay. Everyone worked together to meet today's goal. In addition to hurricane clean up, reinstallation of the marina power pedestals and recoating the docks, Old Bahama Bay has been ground zero for the distribution of humanitarian supplies. With over 1 million pounds (600 tons) of supplies being delivered and distributed throughout the islands, our organizational skills were put to task and I am proud to say that throughout all of this, we have shined." stated John MacDonald.
In addition to the reopening of the marina, beginning Friday October 18th Teasers Beach Side Bar & Grill, Banana Hammocks Harbour Side Bar and our beachside pool will be open at full capacity. We are working diligently to reopen the condominium hotel, Dockside Restaurant and Bar, gym, and massage room along with all other amenities as planned on November 1st 2019.
For more information about Old Bahama Bay Resort & Yacht Harbour, visit us at 
www.oldbahamabayresorts.com
 or call us at 1-888-983-6188
Mark P. Wilson
Marine Surveyor, SAMS-SA, ABYC
Wilson Yacht Survey, Inc
Old Bahama Bay (Owner / Board of Directors)