Home
›
General Hunting
finally broke down... got a Summit
Panhandler80
Posts: 8,237
Moderator
Was in Mississippi visiting family over Thanksgiving. As many of you know, I have been scouring Craigslist looking for a used climber in order to save some coin.
Well, while in MS my family decided that they wanted to go visit some property that my aunt's husband just bought. Not hunting property at all, but he mentioned taking his .410 out there to mess around with. I saw it and it was was a break barrel deal with about a 12" barrel and a thumb hole stock. Figured we could pretty much rule out clays with that gun. So, I said, "I"m going to go buy a new rough and tumble 12 ga. We can shoot clays with it, and then I can leave my mint condition A-5 at the house for most outings. Plus, I've been wanting somethig that can shoot something other than 2 3/4 in case I try for turkey his spring."
Well, I had every intention fo buying a shot gun (there's an entire thread on that whole deal... I'm still going to get a new one, but not yet sure WHEN or what) but when I walked into ****'s, they had some Summits at fair (not great, but fair) prices. I actually NEED (relatively speaking) a climber and th shotgun would really have been just so that we could have shot clays on Friday. SO... I picked up a climber.
I was on my way to the checkout isle with the Viper (not SD and in Steel) and I said to myself.... "Self, this joker is heavy. Let's go take a look at that quiet foam filled aluminum one for an extra $70." Well, I picked up that box and was promptly on my way to check out... minus 10 extra pounds and a bunch of clanking steel.
Summit Viper "Infinity" SD is what I ended up with.
Best I can tell is that the "Infinity" is a private label / model for ****'s Sporting Goods. Best I can tell, it's the Viper SD, but it comes WITH a footrest if you buy from ****'s. It's also not the normal color that you see on most Summits... this one is more of a very dark grey... almost black. Eh? Whatever. Bought and paid for at this point.
Pretty excited. Come rifle season I have a tree already in mind.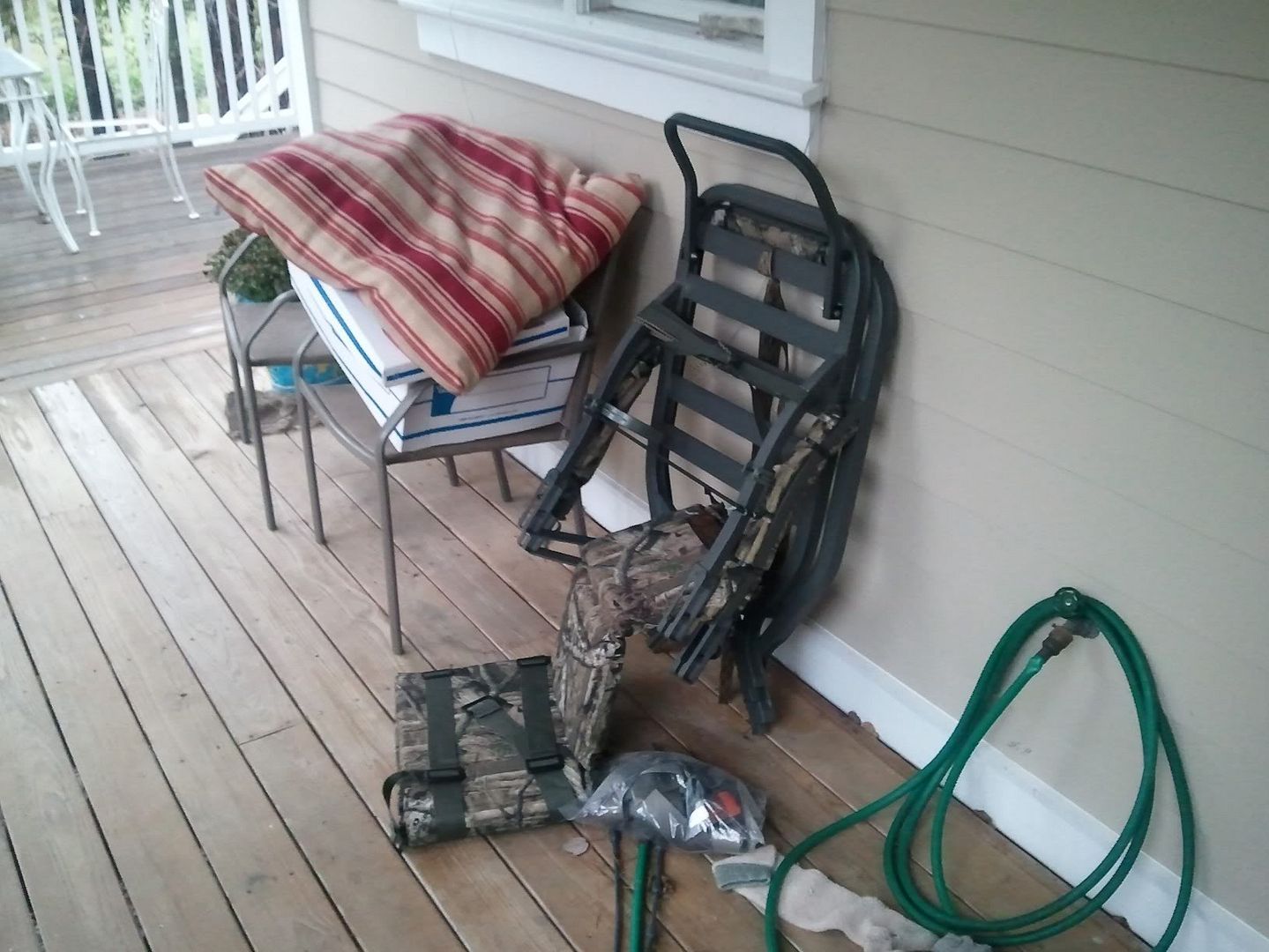 Looks like I might not have been the first one to take this puppy out of the box. Oh well. I'm not worried about it.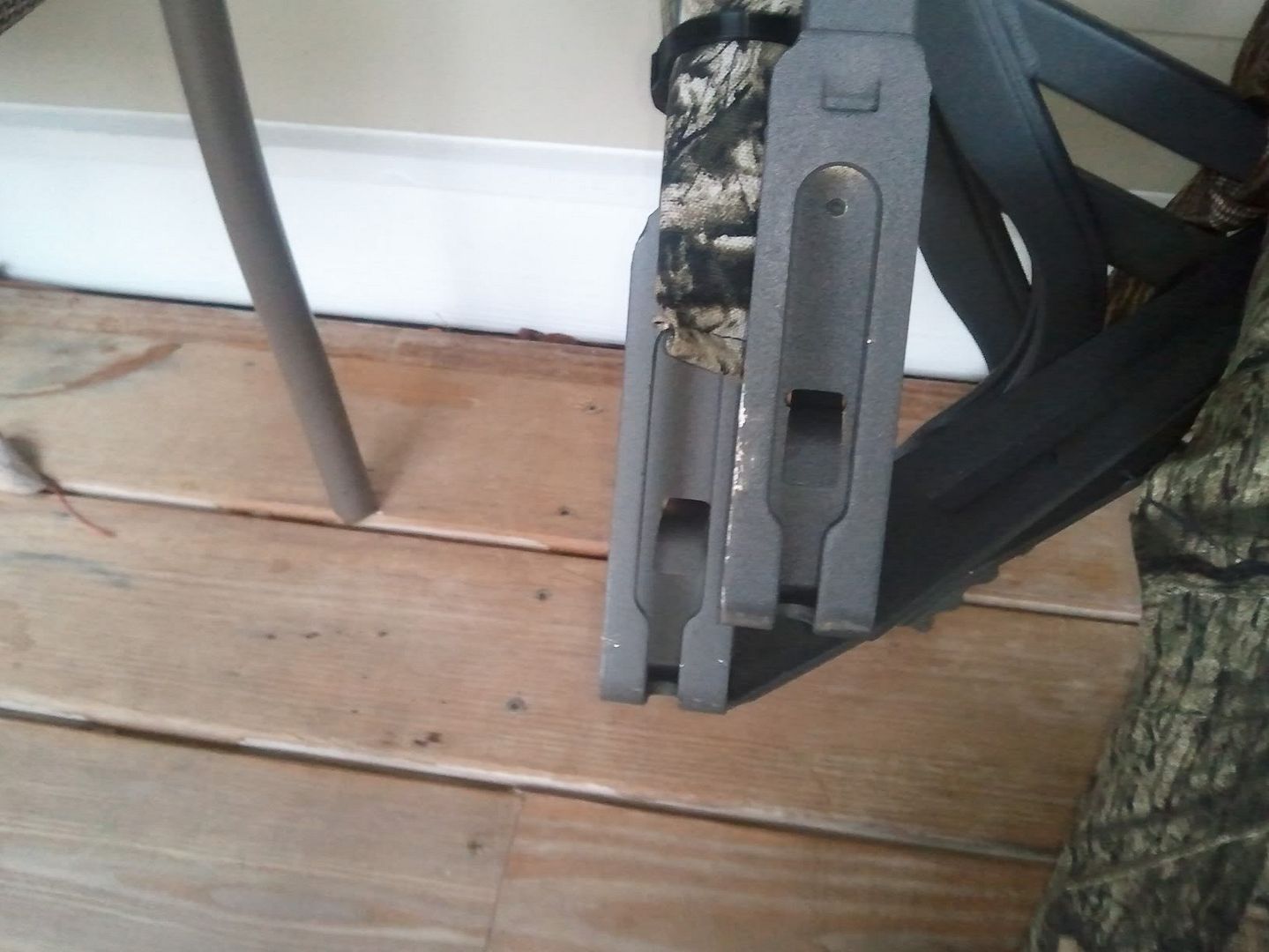 That property where we hit golf balls, shot the .410 a little bit (**** of a gun, btw), built a fire, had some bloody marrys and then beer, etc... it had about a 5 acre pond on it just LOADED with these boogers...
I bet I caught 100 of these, and they'd take anything you threw to them. Crappie jigs, big soft baits, bare jig head, etc. Clearly this fish are HUNGRY!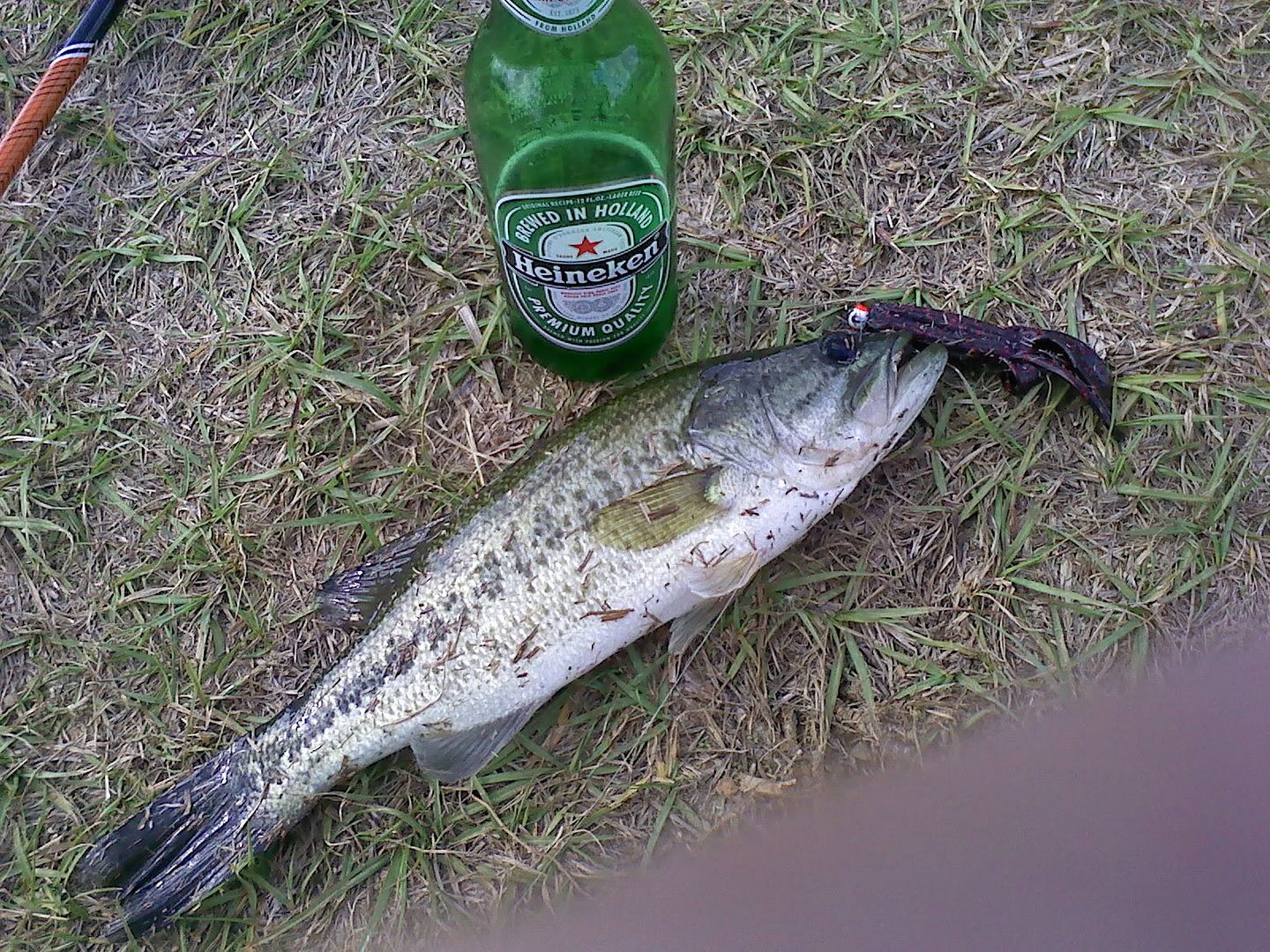 And probably 15 of these. Biggest sunfish I've ever seen...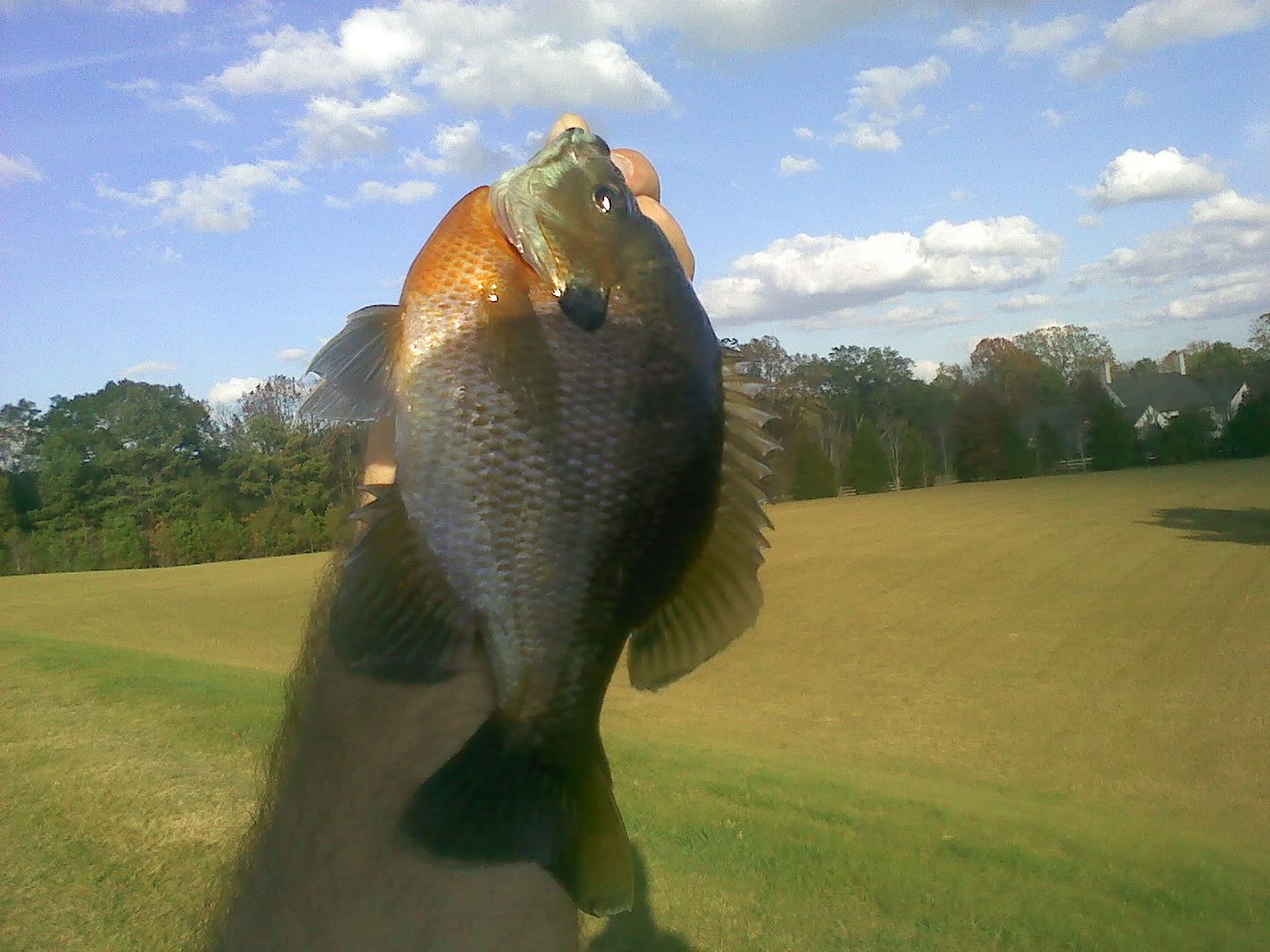 The property was just purchased. I told my aunt and her husband that they need to zap that pond and get a fish count. I imagine if they killed about half of those 12-14" bass that they could grow some monsters in there. Would be kind of cool to have a catch and release trophy bass pond.
"Whatcha doin' in my waters?"