Home
›
Classifieds: Fishing Tackle
Shimano tld's on Connley rods
Settin_Hooks
Posts: 237
Deckhand
1 season on the 20's and 2 on the 30's. They are 10-10, always stored in AC hung up with covers. When stored drag is backed off on all my reels. 
- 4 x shimano tld20's single speed 
- upgraded carbon drags from Alan Tani 
- upgraded t-bar handles from Alan Tani 
- 20lb momoi diamond (1 season) 
- 30lb momoi braid backing 
- there is approximately 300 yards of braid and 300 yards of mono on top 
- Connley Frigate Rods 20-40lb class 
- All Setups come with shimano reel covers and rod covers you see in photos 
$350 each 
- 2x Shimano TLD30ii (2 Speeds)
- these reels have the carbon drags from the factory
- upgraded Alan Tani t-bar handles just like the 20's 
- Momoi diamond 30lb test (300yards) 
- Momoi diamond braid 30lb at least 300 yards probably more. 
- Connley Frigate 40-60lb class Rods 
- Shimano covers and rod covers included 
$475 each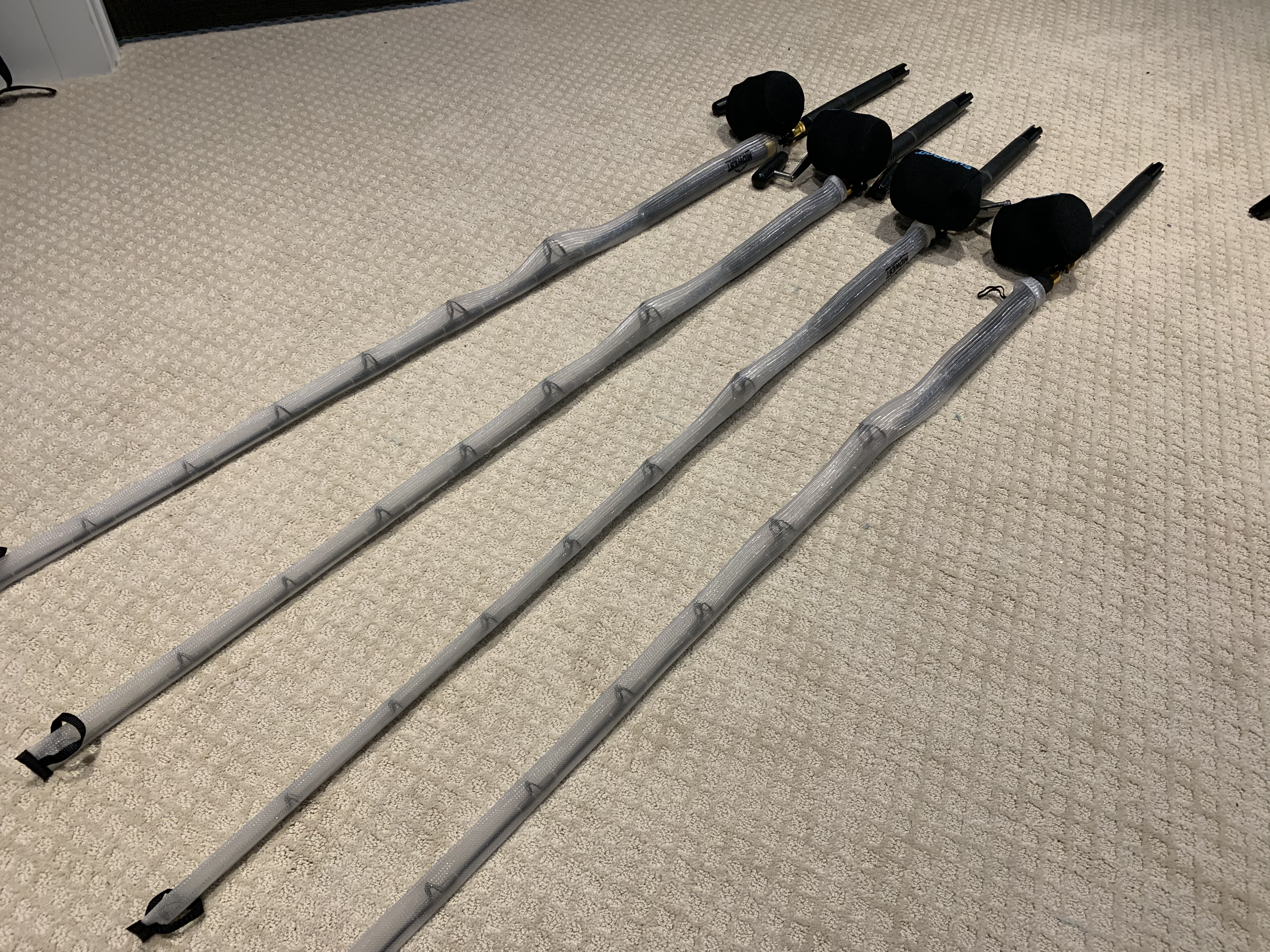 2006 Maverick Master Angler SOLD
2016 Sea Hunt Gamefish 25