Home
›
Fly Fishing
Fly tying and fishing books FS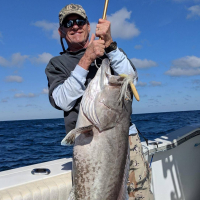 saltybum
Senior Member
Sunny Central east coast
Posts: 1,696
Captain
I have several sitting on the book shelf needing new homes.
Snook on Fly  Norm Ziegler  $12
Saltwater Fly Patterns  Lefty Kreh  $10
Fly Fishing in Salt Water Left Kreh  Third revised   Signed by Lefty in 2006    $12
Innovative Saltwater Flies   Bob Ververka   $20
Flyrodding Florida Salt John Kumiski $12
All are in good used cond. 
Add $3.00 for shipping. Buy them all for $60 and shipping is included.
Also a couple on Smokey Mtns.
Bob 321-213-0501  or
[email protected]