Home
›
Big Bend General Fishing & The Outdoors
Horseshoe Friday
RevJoeyFitz
North FL
Posts: 26
Greenhorn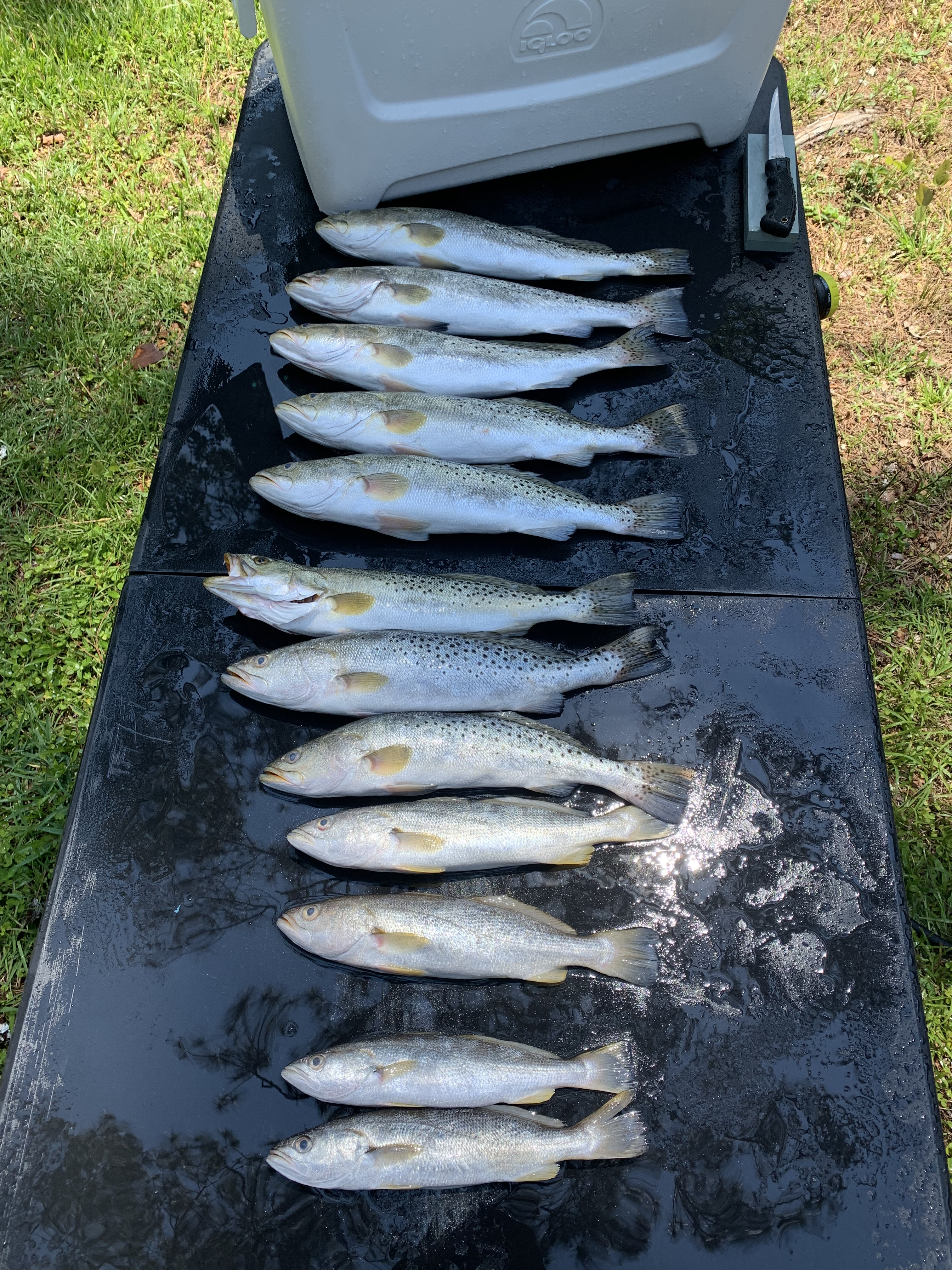 Went out to Horseshoe this past Friday with a couple of friends of mine who had never fished there. Stayed out on the flats around 6-8 ft. Caught a ton of fish and a good variety.
Mainly used artificials early. Trout tricks on a 1/8 oz. jig head. Had a lot of success with trout (some good ones), weakfish and catfish. Got cut by some mackerel. 
Around 10:30 or so, the bite switched from the artificials to live pinfish on Cajun thunders. Caught the pins on a small Zebco, which was actually really fun. Hooked a 6-7 ft black tip that cut the line at the boat. Hooked a small king that also cut the line. Caught several smaller sharp nose sharks, a few lady fish, several big trout and hooked about a 30 lb. Cobia which was well outside of the gear we were using. He almost spooled the rod until we tightened the drag, which resulted in a hook pull. For the last 2 hours or so, I was just trying to catch enough pins to keep 4 lines in the water.  
All in all, it was an awesome day of fishing and I'm itching to go again!