Home
›
Conservation Forums
Need real FWC guidance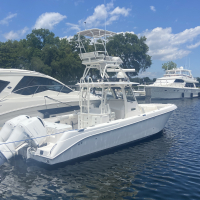 cftsmoke
Posts: 378
Deckhand
This may sound trivial but I don't want to get cited even when trying to play by the rules.  And before anyone says "just do it, it's a big ocean", following the rules is the way our boat runs (a career in LE tends to make me live that way).  I have also been seeing a lot of LE all over out there which I am glad to see.  (Be safe out there gents).  Here goes:

If I am fishing offshore and catch a fish that will make good ceviche (family loves it), can I filet and make/eat the ceviche while still offshore?  I've read on fish app that most fish (with minimum size limits) must be landed with head/fins intact so that made me wonder.  I understand the need to prove the size of fish so if I kept the carcass am I ok?  The removal of filets obviously won't change the LOA of the fish.

This week I called the FWC and, after plenty of "let me check" responses (they were very helpful, it's just a weird question) I was advised not to do it.  I've seen it done by a couple guides in S. Fla but FWC said they may have different rules for guides.  

Can I get a definitive answer?  The brood was very hangry yesterday when I wouldn't get to producing ceviche.  Almost had a mutiny. Thanks.
2016 Everglades 325.