Home
›
Southwest General Fishing & The Outdoors
offshore first 10 days of march 2019 pic intensive

Capt Dan Medina
Posts: 822
Officer
The fishing was starting to heat up pretty good the first week of march as the water temps were climbing. We were starting to see some bait balls move in along with some spanish macs and bonita. The front last tuesday weds brought that to a halt, and the water temps dropped a good 8 degrees or so offshore. The bite is still decent, but def slowed down for me a bit after the front. 
March 2nd 
Did a 3/4 day trip Focused on grouper and snapper. Got some nice fish. The nice part is we are seeing some big girls out there. caught a bunch and lost some bigguns...  Left from Pineland and out Captiva Pass. Great weather day and good fishing.
March 3rd
had a pretty epic bite with some nice big fish, and a ton of big breakoffs from some slobs. Was a great day fishing from 100-120 feet of water. 
March 4th 
Had a group of guys for a 3/4 day trip. Launched from Punta Rassa boat ramp in Ft Myers. We had a pretty good bite at every place we stopped, just couldnt get the slobs up. Each spot we would break off a handful of times and then the bite would turn off. I lost count at 18 breakoffs on BIG fish.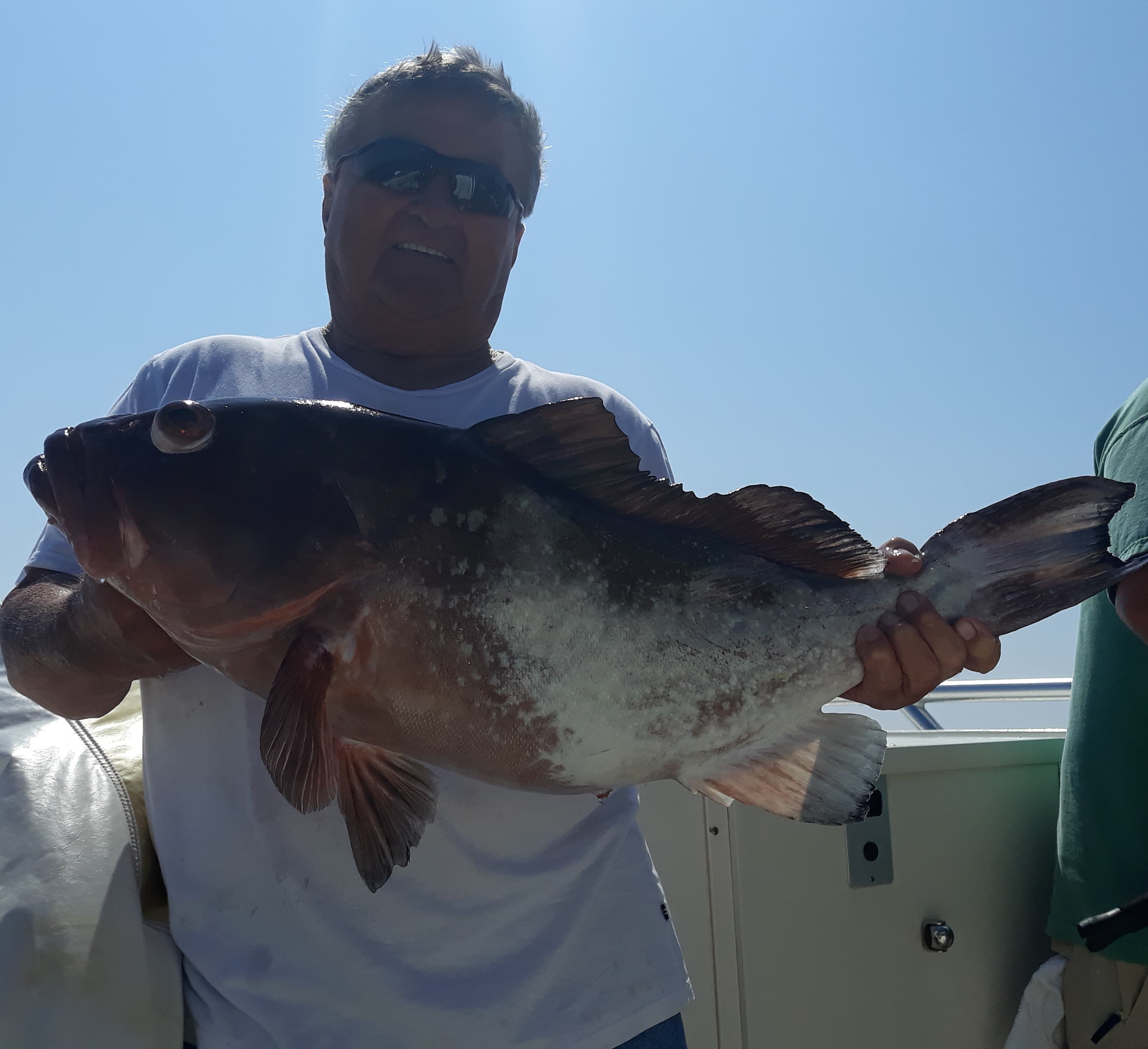 March 5 &6th were blowouts due to front coming thru...
March 7th
Had a 1/2 day morning trip. Water temps were cold, and in was bumpy (4 ft or so with whitecaps as far as you could see) Pushed out and the bite was pretty slow. Went over a bunch of great shows that should have produced, but fish seemed to have lock jaw. Managed a couple nice lanes and porgies for dinner. The sand perch were super thick on just about every spot we tried fishing in under 70 feet of water.  Made it as far as charlies...
Seas began laying down as we ran back in, and nearshore smoothed out.
dropped off group 1 and out with group 2 for what was supposed to be an 18 hour trip. They were more interested in seeing a variety of different species with some big fish, maybe enough fish to take home for a meal or 2.  We pushed out and picked up a bunch of live bait before arriving at a wreck just before dark.  Plan was to set out the chum bag and find some big mangroves and yellowtails. Anchored up and set out the chum back... took a bit for the chum to get going and then the bite turned on.. Picked up a couple big fat mangos... Had some action around the boat just outside the lights... Then the sharks showed up... We kept hooking up with big snappers and would get 1/2 way up and get inhaled by larger fish. We got one head back to the boat cut right behind the gills... I would guess the fish would have been a solid 8 lb mango.... And just like that, the wind shifted hard out of the east and we swung out of range on the hook.  We decided to go ahead and push out for some other fun. 
Ran out deep to around 165 ft and deployed some baits.  The red snapper were happy to play with some good ones coming up and over the sides. They were safely returned for us to catch again come june! The wind had really picked up at this point blowing a solid 15-20 mph or so. We continued drifting picking off fish when one of the guys got sick and decided hed had enough and they called the trip.  The winds were up to 20-25 mph now and the seas kind of a washing machine.. Couldnt get up on top of the 5's and made for a long run back in.  Got back to Tarpon Lodge around 8AM, mangroves cleaned and home for some sleep. 
Saturday had a split 3/4 day trip. We pushed out of pineland looking for some grouper and snapper. Bite was pretty good with several nice grouper coming up over the sides. We had a bunch of missed fish and a couple breakoffs as well, but had a pretty good bite overall. 
Sunday had a group of 6 for a full day trip. Pushed out for some wreck fishing early on.  Absolutely no tidal movement. The chum literally was falling straight down... We put out some live baits on flatlines and caught several large barracudas. Once the tide started to move, we caught a couple ajs and snapper. Group asked for some fish to bring home for dinner, so we pulled the anchor and off we went to find some groceries. Set up in 118-120 and proceeded to pick up some nice lanes and keeper grouper in the boat. We must have caught 20 that went 19.5-19 3/4 inches.. Some bigger ones got the best of the guys and broke us off getting back to their hole.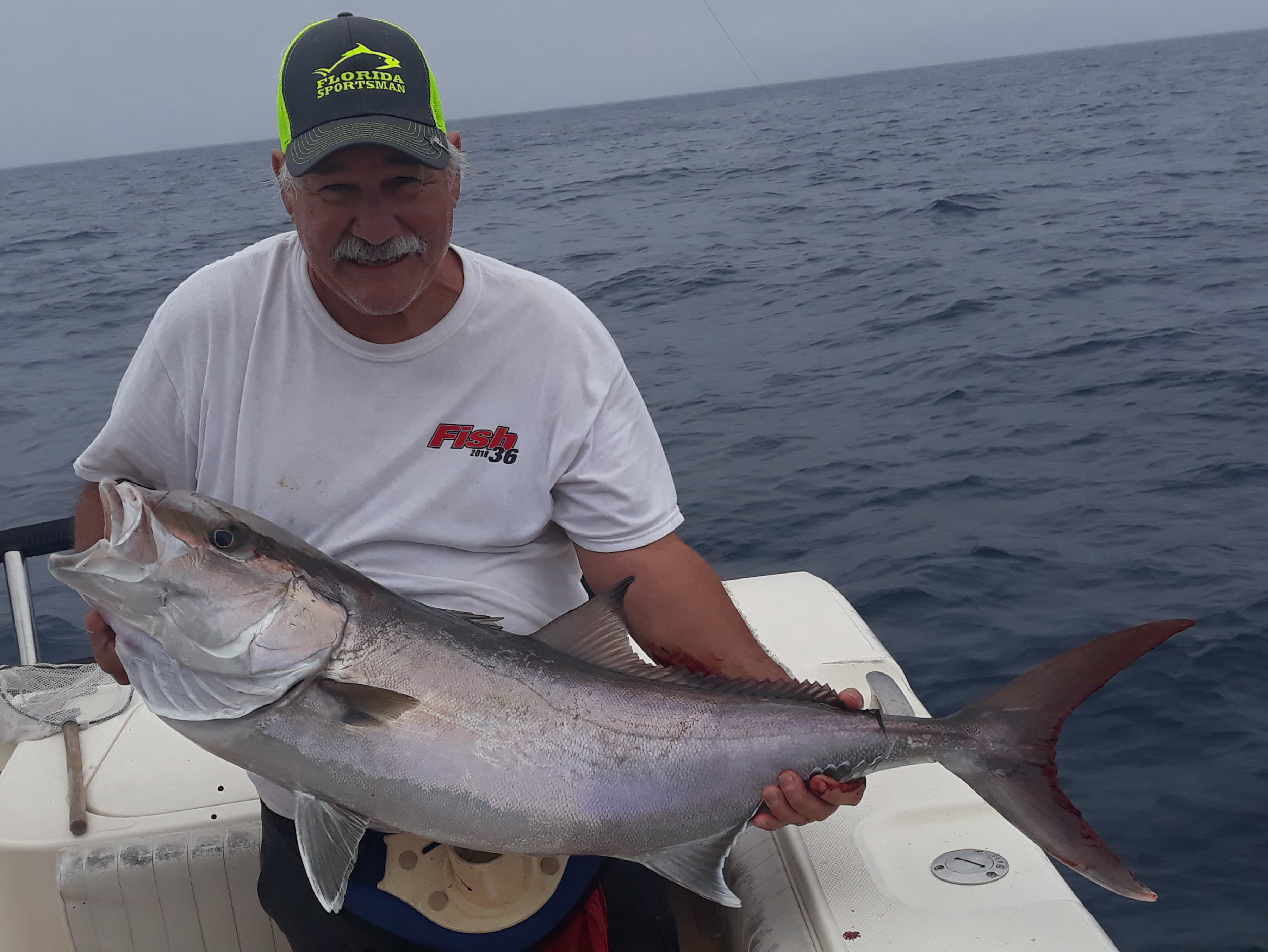 Overall a pretty productive week with some nice fish. Hoping the weather calms down and lets me get out some more!
Tight Lines!
Capt Dan