Home
›
South General Fishing & The Outdoors
Feb 6 Dania Beach Seminar: Charter Captain Fish Stories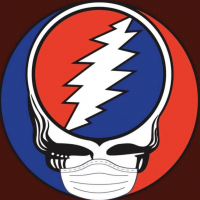 ProfessorO
Posts: 322
Deckhand
Outdoor writer Steve Waters and Eric Brandon (Weekly Fisherman Saturday 6-8 AM on WINZ 940AM) will be talking about charter boat fishing with special guests including Capts Bouncer Smith and Dennis Forgione. . Please join us at Shenanigans East Side Pub, 1300 South Federal Highway, Dania Beach, FL Feb 6th. Meetings start after 7 pm and seminar after 7:30 pm.
Check out
http://www.meetup.com/Hollywood-Hill...d-Social-Club/
and learn more about the club and about our social events.
The goal of scientists is to maximize what we know of the real world by using the mathematical world to optimize the information from the observed world.