Home
›
Classifieds: Hunting and Shooting
TWS AR15 .223/ 5.56 (Tactical Weapons Systems) custom package
horseshoer
St Cloud
Posts: 1
Greenhorn
TWS AR15 .223/5.56 Custom.   Fully loaded with VISM Illuminated laser hooded scope.  30 round clips and one 45 round clip.
Bipod, Custom handmade pine case. Ambidextrious controls. Skeletonized grip.
Shoulder strap. Custom flash suppressor.
Also: Hyskore Deluxe shooting/aiming rack.
With remote control hydraulic trigger control. Will include large box of ammo. (Hornaday, etc). Numerous accessories included. Have run one clip flawlessly through this beauty, and boxed it up.  Complete package 1000.00 firm
.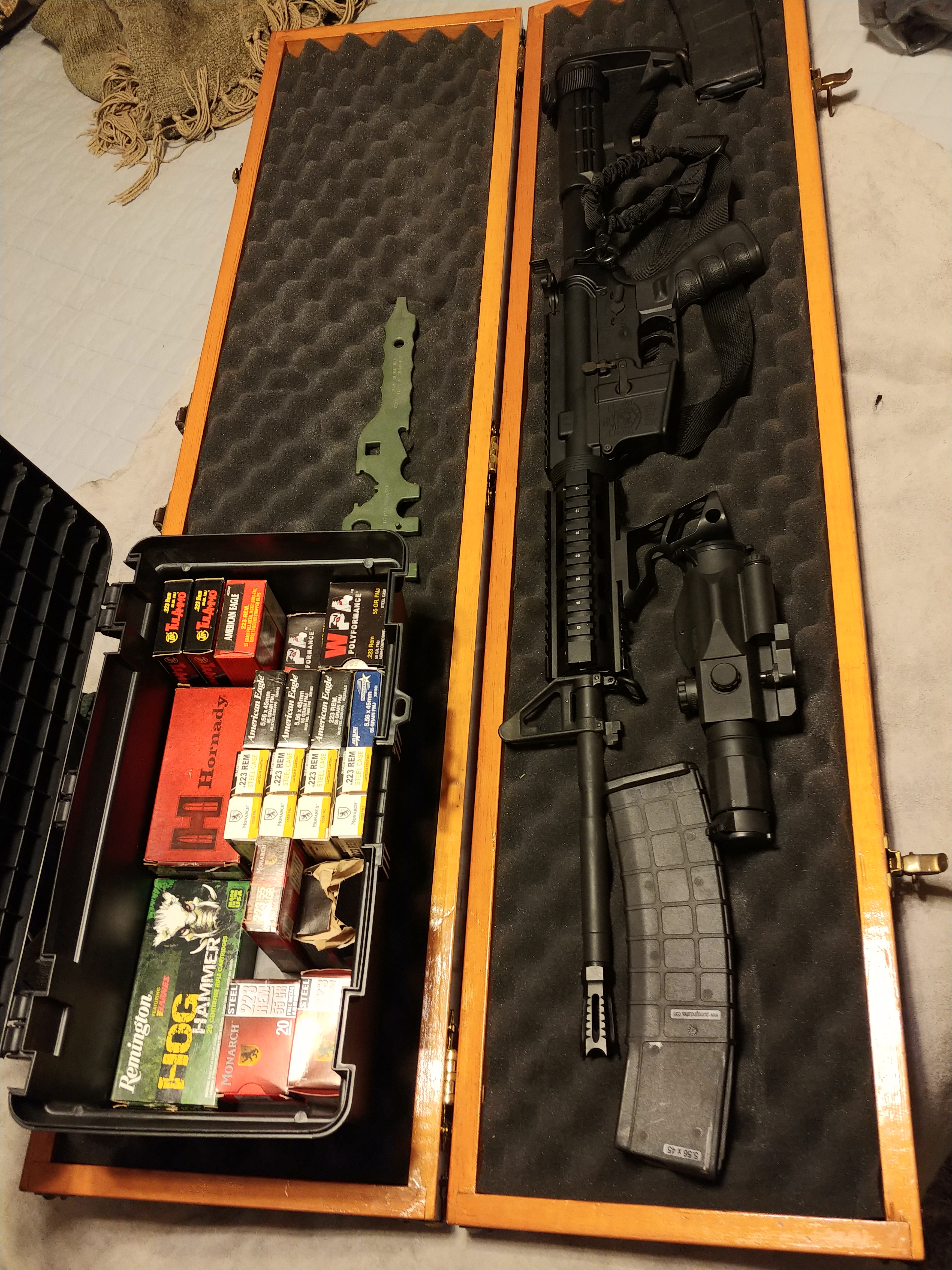 Many additional pix available Central Florida.  Tom.  407 744 3004 Leave a text and I WILL return the call.