Home
›
Off Topic
That's pretty stupid.......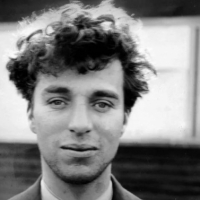 mindyabiness
Senior Member
Florida
Posts: 7,879
Admiral
C.C. Sabathia decides to intentionally hit Jesus Sucre with a 92 mph fastball....with a 11-1 lead in the 6th inning.....cost him a 1/2  million dollars
There was something at stake here for Sabathia. He was two innings away from hitting an IP incentive in his contract that would have paid him $500,000. Is beaning a dude worth half a mil? Sometimes yes, apparently. Sabathia was rolling, and he would've gotten there, but getting tossed means he now won't, unless he makes a relief appearance this weekend.
Sabathia was ejected, both dugouts started chirping, but no one left the benches. Aaron Judge, in RF, did walk over to confront literally the entire Rays bullpen.
https://deadspin.com/cc-sabathia-plunks-batter-costs-himself-500k-tells-r-1829369496
Arguing with idiots is like playing chess with a pigeon... No matter how good you are, the bird is going to crap on the board and strut around like it won anyway.
I AM NOT A RACIST